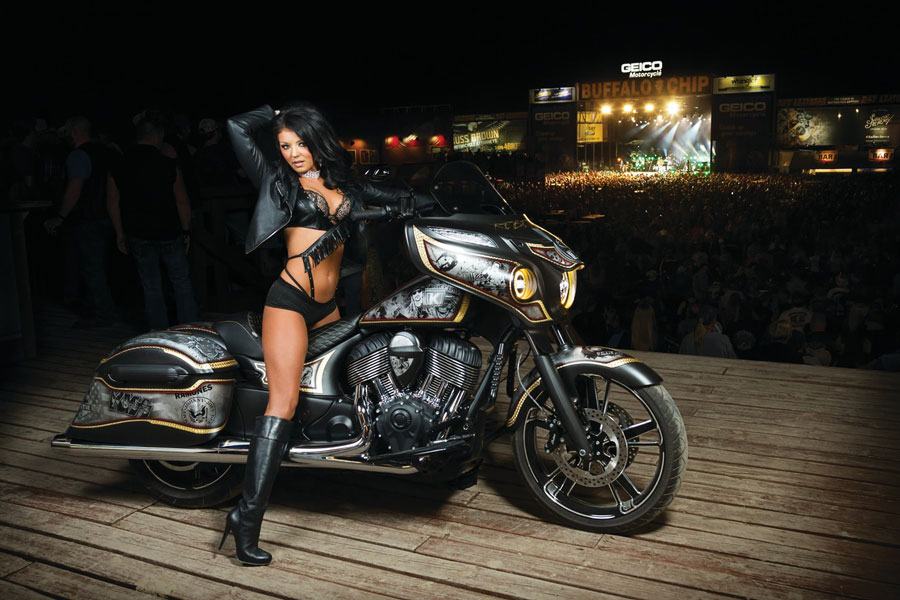 Each year the Rock, Rumble & Rebellion design concept underscored one of those three words. The "Rock" theme was Kuryakyn's smooth-flowing take on a melodious matching Road Glide and Epiphone Sheraton II guitar honoring the Buffalo Chip's 35th anniversary in 2016. The "Rumble" was a race-inspired Street Glide that was raw, refined and right at home for the introduction of the Buffalo Chip's action-packed Moto Stampede in 2017. This year's canvas, a 2018 Indian Chieftain Dark Horse, represents the tens of thousands of bikers that ditch the daily grind for nine days of music and full-throttle "Rebellion" at The Chip.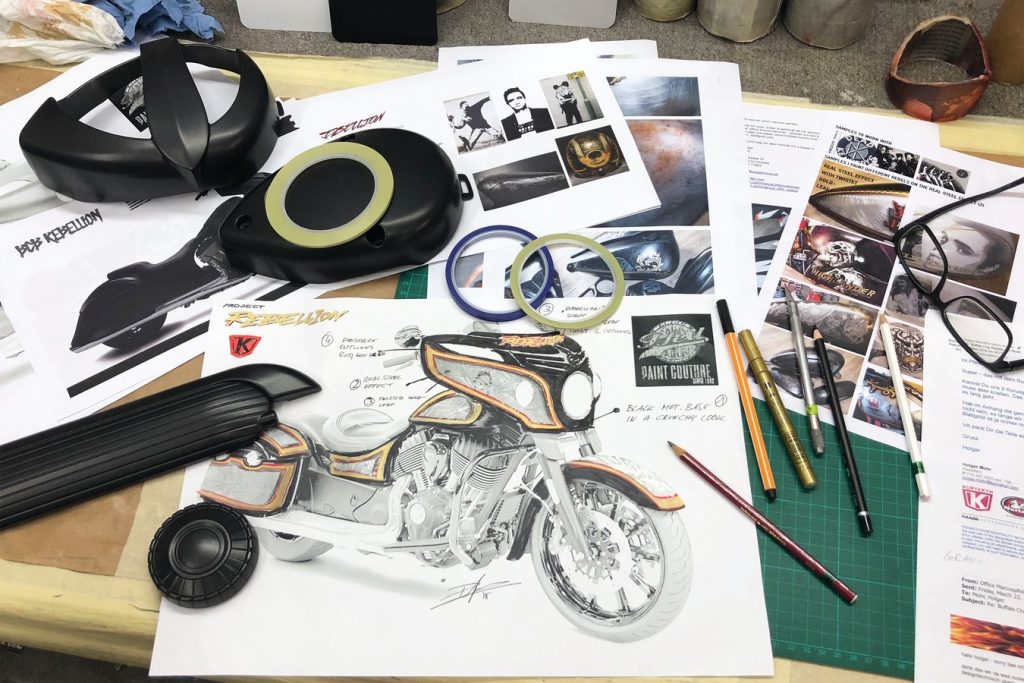 The Rock, Rumble & Rebellion bike builds have given us a unique outlet to express our creativity and passion for riding," said Kuryakyn President Holger Mohr. "These projects become so much more than just promoting our products on bikes. We've had fun and great success creating builds that showcase our design capabilities and celebrate everything about motorcycle culture we love as riders: great music, freedom and adventure. This year's design concept was all about representing the loud, bold, brash and rebellious icons that bikers connect with through music. And no venue merges music and motorcycle culture like the Buffalo Chip."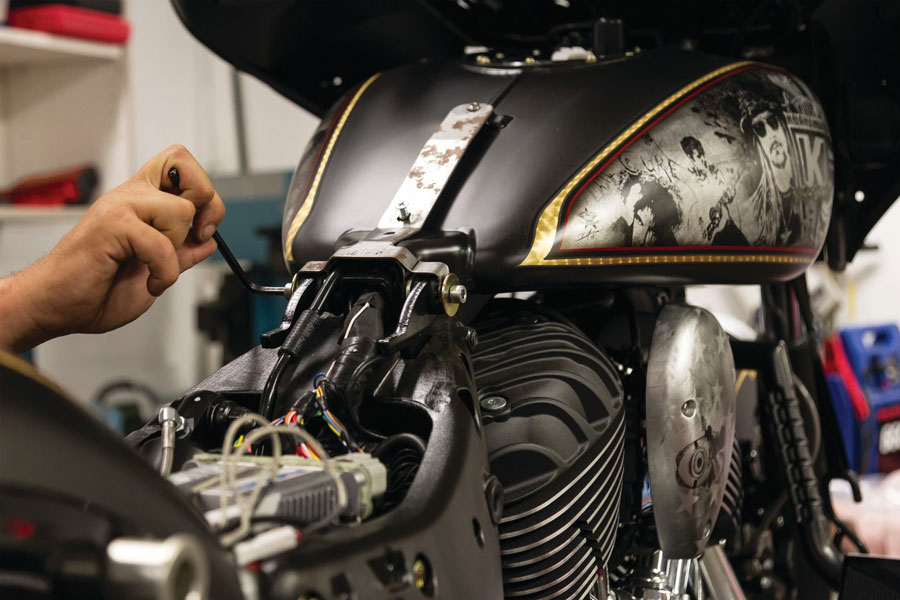 Selecting an Indian Chieftain Dark Horse was the first step toward embodying the "Rebellion" theme. Kuryakyn designers were up for the challenge of creating a rebel build by giving the classically styled platform an entirely new look. Accessories from the all-new Kuryakyn Phantom and Aztec collections, the Orbit L.E.D. line, as well as debut products from the Vantage Signature Series by John Shope and Hardline Signature Series by Fred Kodlin all give the Chieftain Dark Horse a facelift focused on modern style and attitude. The Vantage Signature Series is slated to launch in early September, while the Hardline Signature Series handlebars and engine guards are in product development with an expected release date in 2019.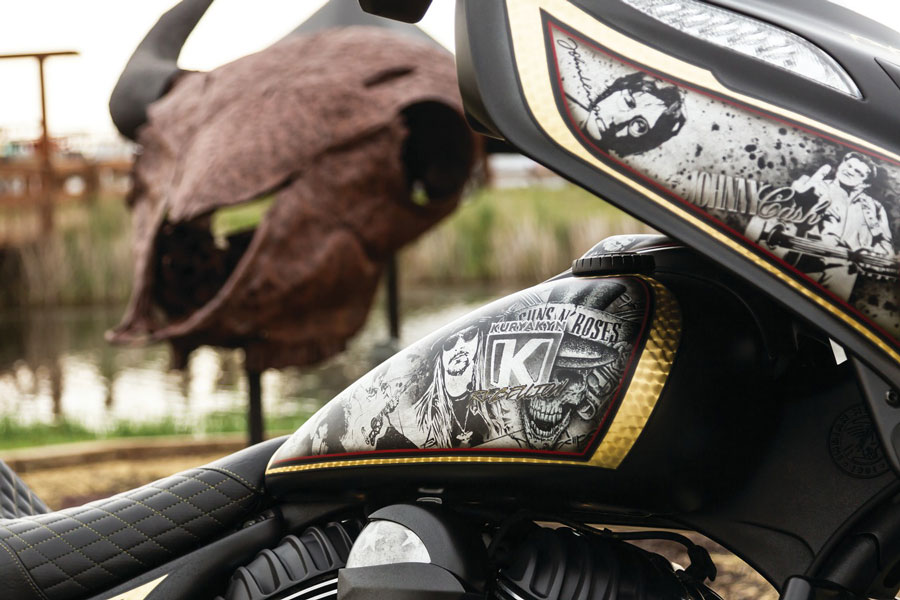 Uniting Kuryakyn's creative vision with the unmistakable energy of the Largest Music Festival in Motorcycling in an ethereal way, renowned Austrian artist Marcus Pfeil's custom flavor is found on every available inch of the bike, resulting in the most photographed and talked-about installment of the Rock, Rumble & Rebellion build series.  www.kuryakyn.com