1st Sunday in Sturgis Pictorial
Hot off of Sturgis, we've got lots of pics to share, including our new 1st Sunday in Sturgis show at J&P Cycles. It all went down at 6th and Lazelle on August 7th. If you missed out, you missed out. That's okay, though. We took some pictures for ya!
As most people know, the first weekend of Sturgis is definitely the heavier of the two. Its the kickoff party that everyone wants. That's why we teamed up with J&P Cycles and Rumble On to put on a ride in show front and center between both locations. This show covered all types of bikes including choppers, baggers, FXRs, dynas, imports, you name it. Being located right on Lazelle allowed people to roll by the show and pull straight in. I will say, it was a bit rough trying to keep a ton of stock street glides from attempting to get in and just park in the show.
When we were first asked to put the show on, we weren't sure how it would do because we didn't have a ton of time to promote it, but people showed out in waves and made sure their bikes were front and center. There were tons of heavy hitters out like our friends at Fuel Moto with their Lowrider ST and Road Glide builds, Steve from Screamin' Speed & Fab and his Road Glide, Pat Infante and his Evo Chopper, and even Butch from Green Brothers Design and his awesome Road King build. At the end of the day, it was a great show and good times were had all around. We saw some amazing bikes that we wouldn't normally get to see at our shows and it was a ton of fun. Until next year!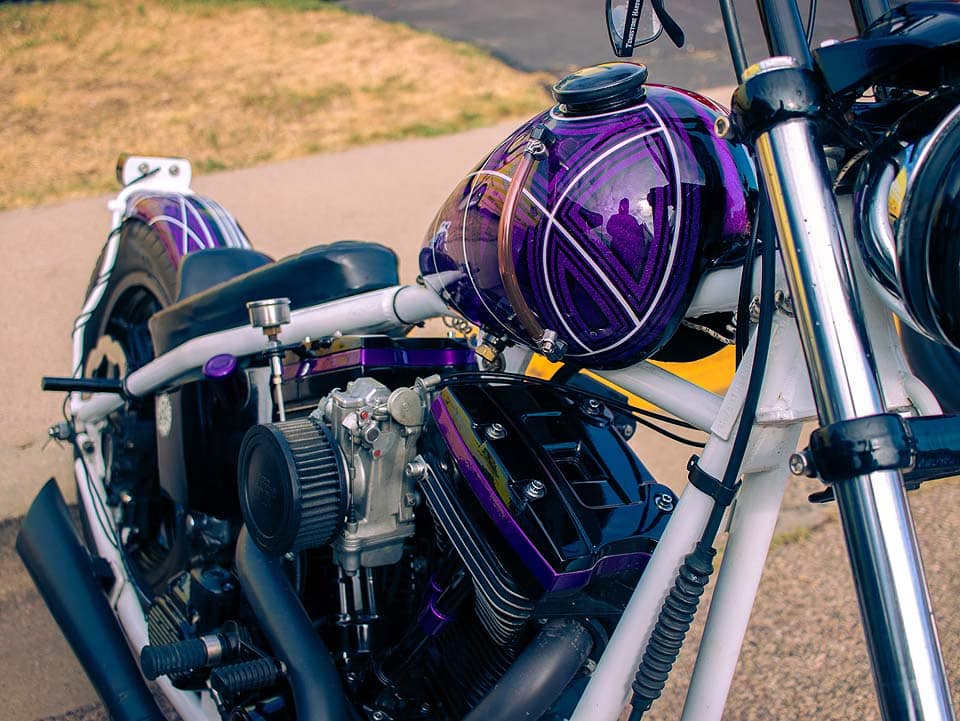 And we've got lots more Sturgis awesomeness to come all this week. The V-twin Visionary Smoky Mtn Tour is just around the corner, too. Get your tickets and passes here.