2022 V-Twin Visionary Smoky Mountain Tour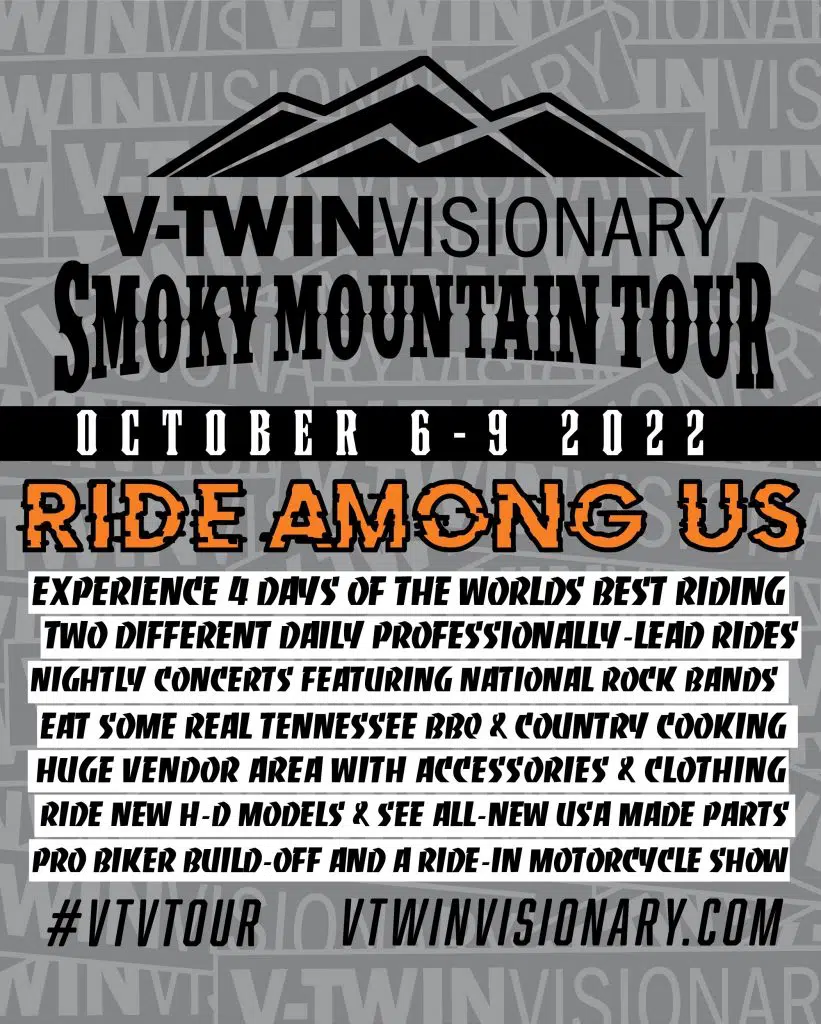 The Harley-Davidson presented V-Twin Visionary Smoky Mountain Tour is different from other rallies. It's not about parking and posing, but about getting out on the open road and riding that bike of yours with other like-minded motorcycle enthusiasts. The V-Twin Visionary Smoky Mountain Tour hits Tennessee as a four-day run through some of the nation's best back roads and scenic highways.
The Shed Juke Joint hosts the festivities, right next to Smoky Mountain Harley-Davidson in Maryville, Tennessee. There are nightly live concerts, ride-in bike shows, drag racing, and dyno shootouts. There's also a whole gang of customer motorcycle manufacturers/vendors showing and selling their latest parts and accessories. We'll also host the VTV Smoky Mountain Invitational bike show. That's where the country's top bike builders compete to win the coveted V-Twin Visionary Builder's Cup award and cash prizes. And best of all the public judges this bike show!
Located at Smoky Mountain Harley-Davidson/The Shed in Maryville, Tennessee, the show goes down October 6-9, 2022.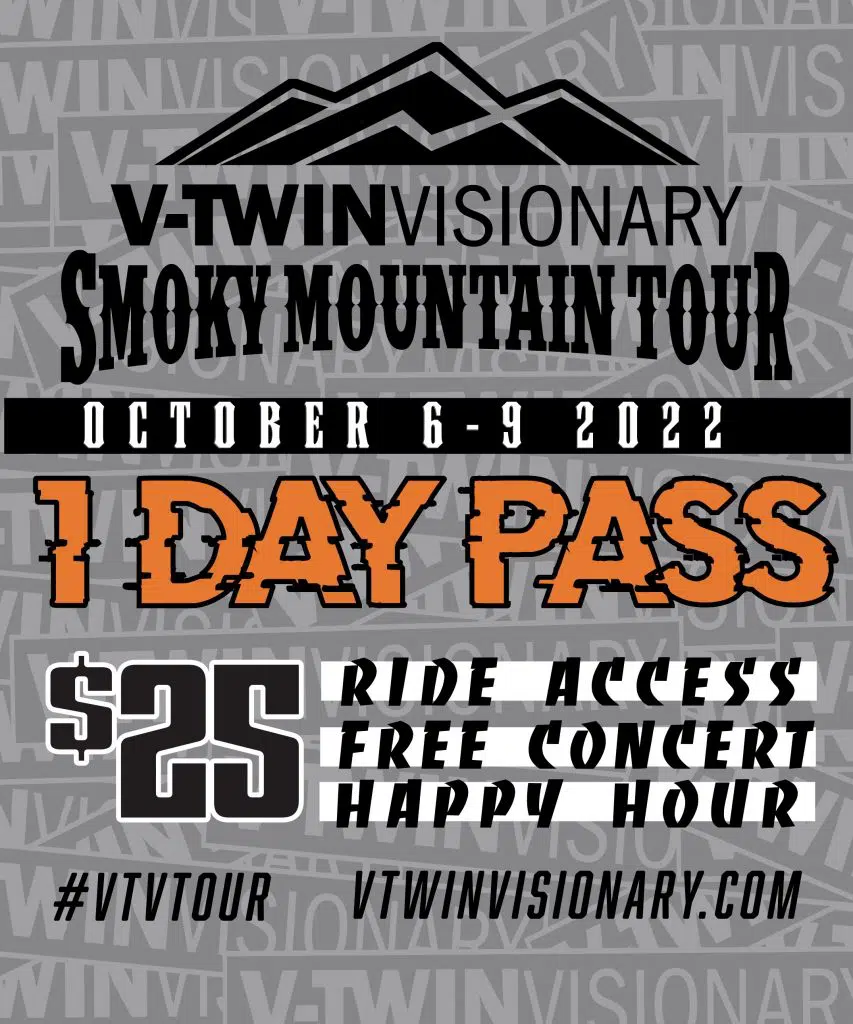 Keep up with the latest updates on all the VTV events on our website, Facebook, and Instagram.