3 Sweet Bits of Bagger Bodywork from Bad Dad
When I say "bits" what I really mean is a pretty big understatement with anything custom bagger, I admit. What Bad Dad really has here are some cool fenders and hard saddlebags to really kick your stock Harley-Davidson Touring machine deep into custom bike territory. It's their thing and they've got lots of experience doing it. These three offerings are just a glimpse into what they can do for you.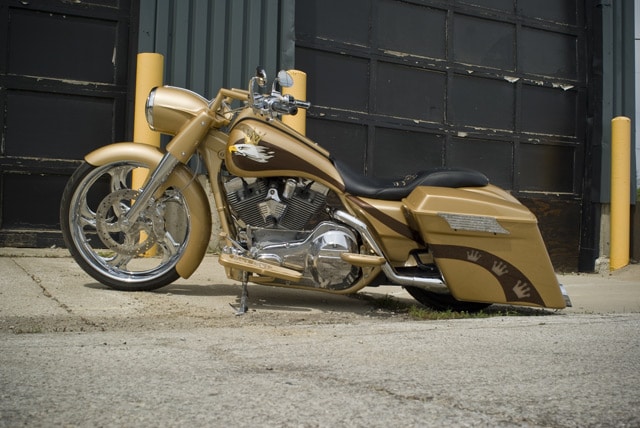 This Wrap Fender is made from injected RTM technology which creates a super strong fender with the precision fit of an injection molded part. Bad Dad's Wrap Fender is available for 17-inch through 26-inch front wheel fitments. The fender is finished in a gel coat and is a direct bolt-on for any H-D Touring or Softail model.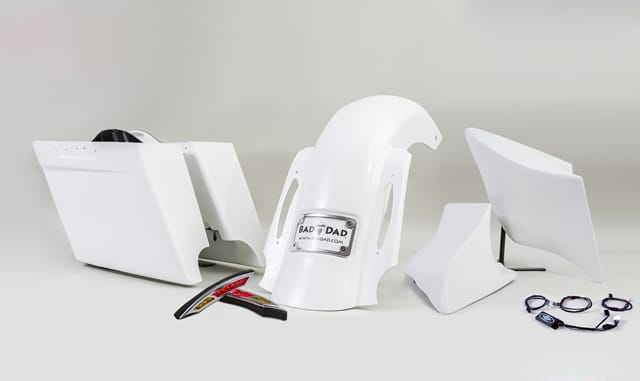 Bad Dad now offers its most popular rear end components in one easy to order kit. This complete kit includes Bad Dad's Summit Rear Fender, Stretched Bags and Snap-in Side Covers with your choice of Taillights, Plug-n-Play Wiring Harness, LED Plate Frame, and free US shipping. All of the parts in this kit are pre-drilled, pre-fit, and pre-wired to be a direct fit for your bagger project. Kits are available for any 1997-2018 Touring model and fit any exhaust configuration.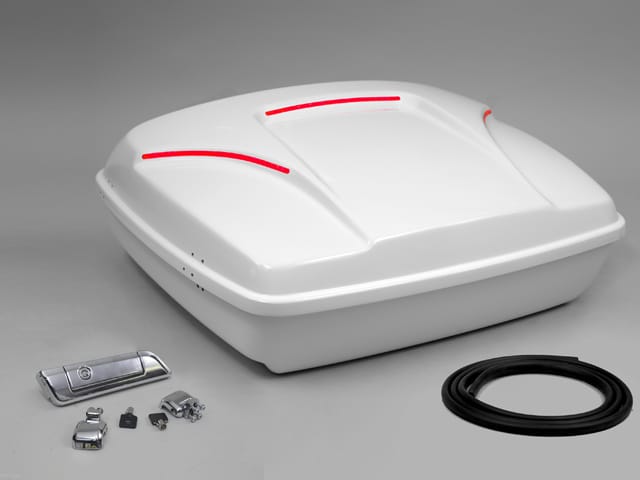 This complete assembly includes the lid, lower base, complete hinge and latch assembly, and new weatherstrip. The lid and base are injection molded for a completely smooth interior. Each Tour Pack is available with and without taillight options in the trunk lid. All holes are pre-drilled and pre-fit and the exterior is finished in a smooth gel coat. The custom lid is also available separately to add to your existing OEM Tour Pack.
To find out more about these cool parts and the latest happenings with the shop, visit their website.