Andre Mock's Harley-Davidson Low Rider S
The 2021 VTV show season is behind us but as we move forward, we also wanted to share Andre Mock's 2020 Harley Low Rider S with you. He won Best of Show at our Texas show and his Softail custom is sweet. So with no further ado, here's the story behind his machine in his own words.
Covington Customs has a customer who builds a bike every year or so. I wasn't involved in the build until I bought the bike in August of 2021. From that point I've done minor changes for comfort and my riding style. It was built to take on any Softail at any show, anywhere.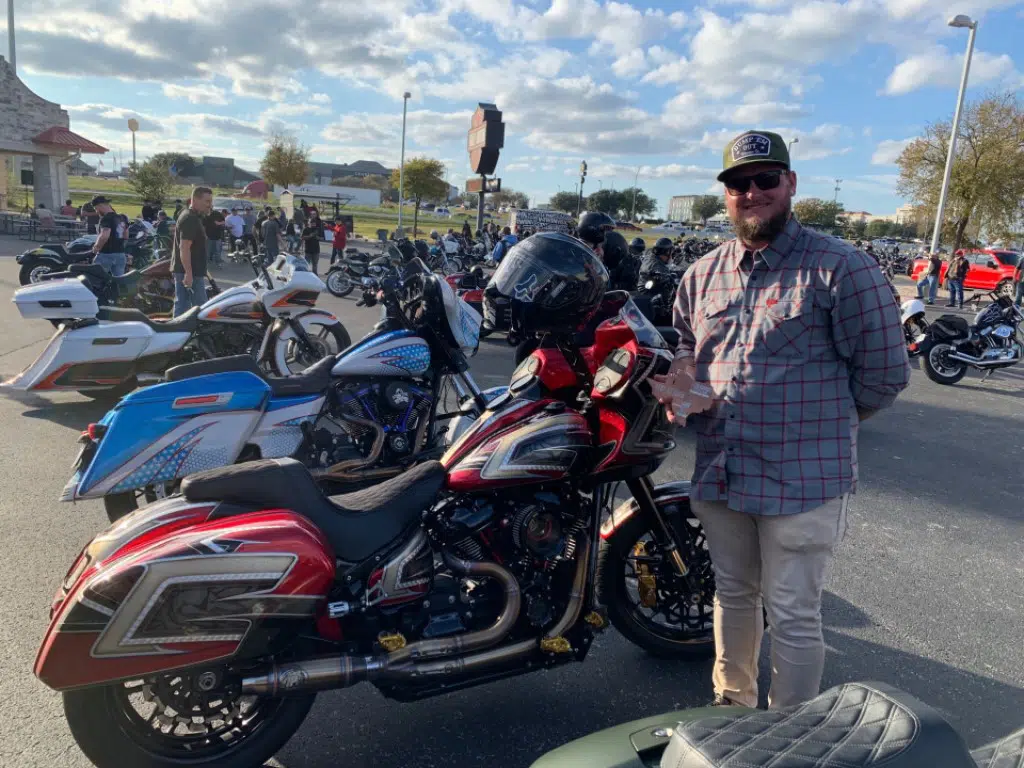 What I like most about the bike is that it's where performance meets comfort. I came from the motocross world, racing for 16 years competitively. So I'm always looking for functionality as well as feel similar to a dirt bike.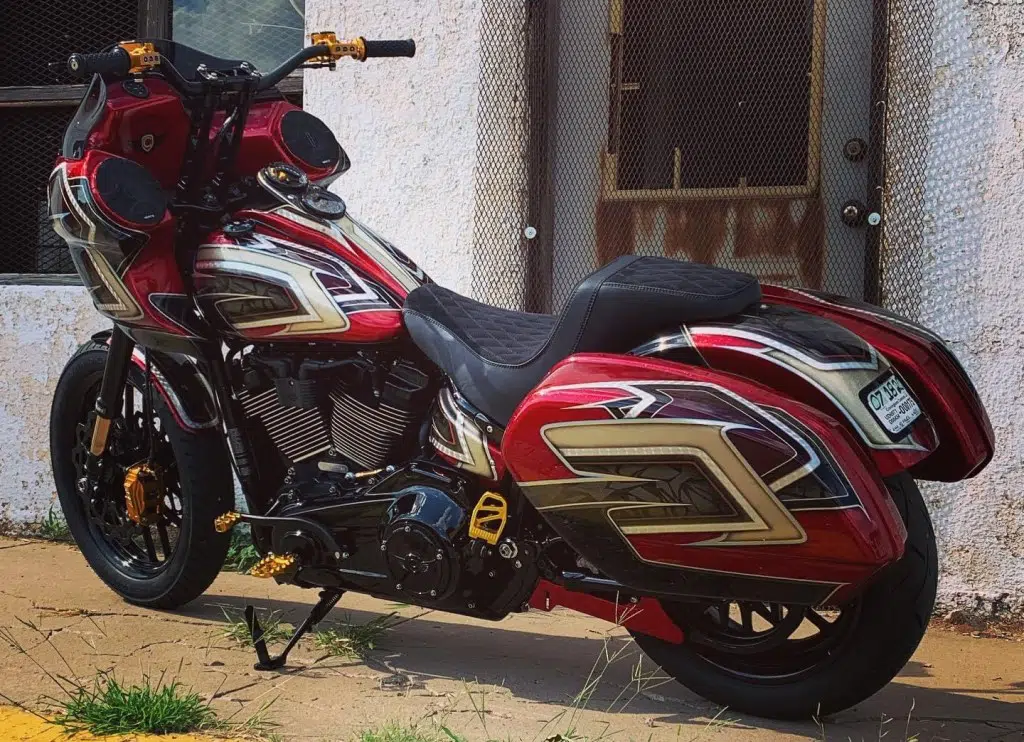 What was most challenging for me with this motorcycle when I got it was fighting the steering. We ended up using an Ohlins steering dampener that was modified to fit on the bike.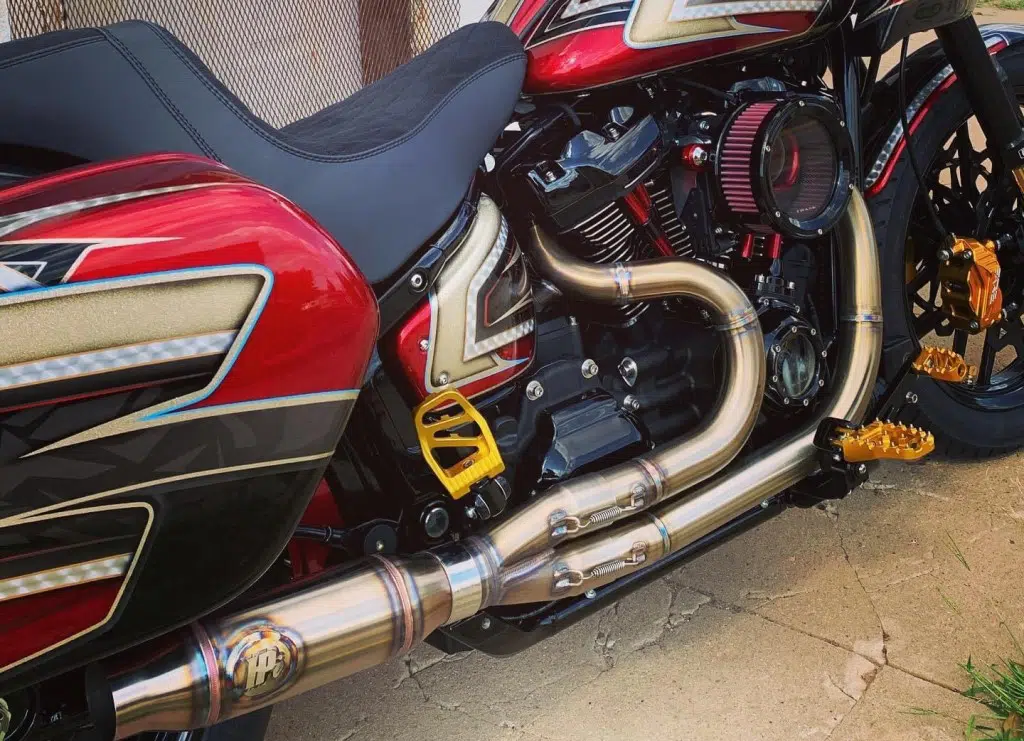 I've been riding motorcycles going on 23 years and Harleys for roughly the last nine years. I ride this bike specifically on weekend rides and to shows. I have my other Harleys that I use for long rides and more daily use.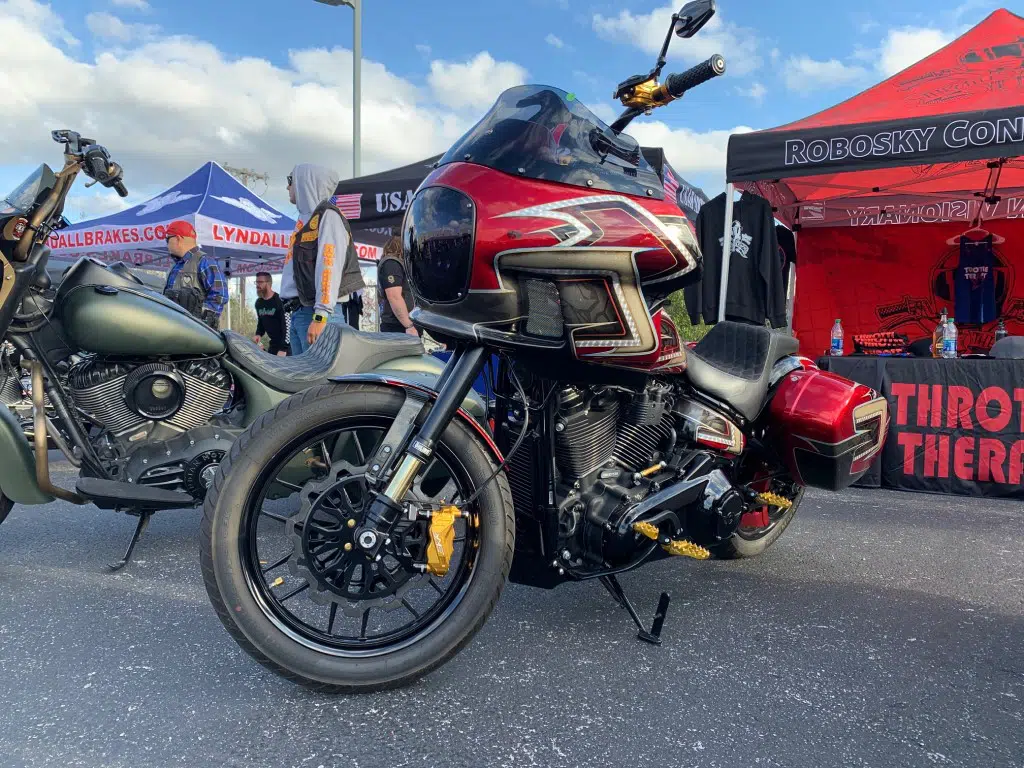 The thing I want most out of this bike is for it to be usable, comfortable and all around not just a bike I wheel around. We ride our Harleys and while I'm at rallies this bike is my primary bike of use. With that said I want a performance bike that I can utilize and rely on. As we approach 2022 I would also like to figure out stunt riding on this beautiful Softail.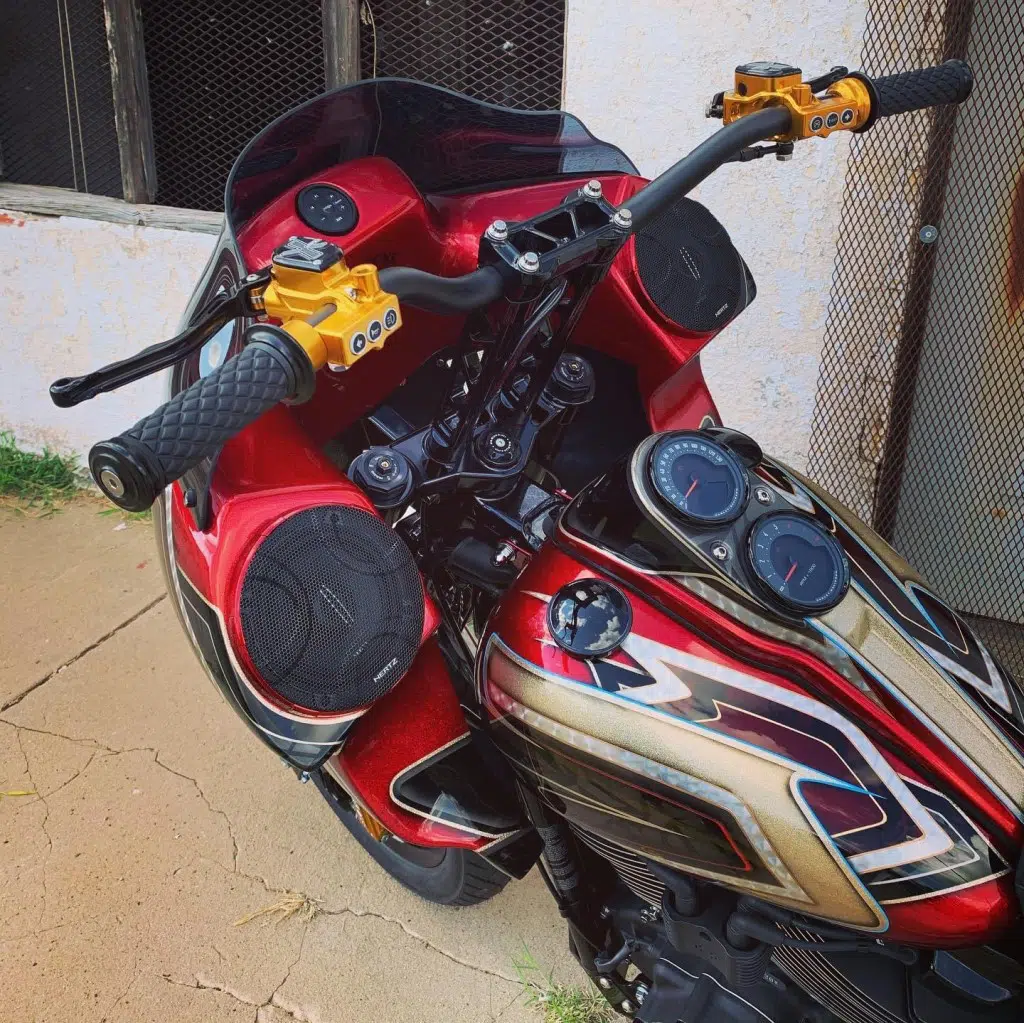 Andre Mock's Low Rider S Specs
General
Owner- Andre Mock
Shop- Covington Customs
Year/Make/Model- 2020 Harley-Davidson Low Rider S
Engine
Year/Type/Size- 2020 M8 114
Builder- Harley-Davidson
Cases- Stock
Cylinders- Stock
Heads- Stock
Rocker Boxes- Stock/Powder coated
Cams- Woods
Throttle Body- Stock
Exhaust- HPI 2-into-1 shorty stainless
Air Cleaner- Trask Assault Charge with powder coating
TransmissionYear/Type- 2020 Harley-Davidson
Frame
Year/Type- 2020 Stock
Rake/Stretch- N/A
Suspension
Front Rebuffini front end with Ohlins Nix30 FKS508 cartridges
Rear Ohlins S46 Rear Shock
Wheels, Tires, and Brakes
Front
Builder/Size- Lyndall 19×3 Barnstorm
Tire/Size- Metzler 888 110/90-19
Calipers- Rebuffini RR108 Radial
Rotors- Lyndall
Rear
Builder/Size- Lyndall 18×5.5 Barnstorm
Tire/Size- Metzler 888 180/60-17
Caliper- Rebuffini RR108 Radial
Rotor- Lyndall
Finish/Paint
Colors- Metal Flake Red, Baby Blue, Gold and Silver Leaf
Paint/Graphics- Fast Life Garage
Accessories
Front Fender- Custon Carbon
Rear Fender- Custom cut from stock
Handlebars- ODI 1-inch BaUV
Grips- ODI
Mirrors- Arlen Ness
Hand Controls Rebuffini RR90X
Foot Controls- Crosstreads
Floorboards- Crosstreads
Headlight- Hogworkz
Taillight – Custom
Turn Signals- Flush Mount
License Mount- Custom Cut into Fender
Seat- Drag Specialties Predator 3 2-up
Stereo- Instant Bay
Amplifier- 400w x2
Speakers- Hertz CX 130