Arlen Ness Mid Control Kits for Baggers
With performance baggers hitting their stride in popularity, it's no shocker that Arlen Ness came out with cool mid controls just for Harley-Davidson touring bikes.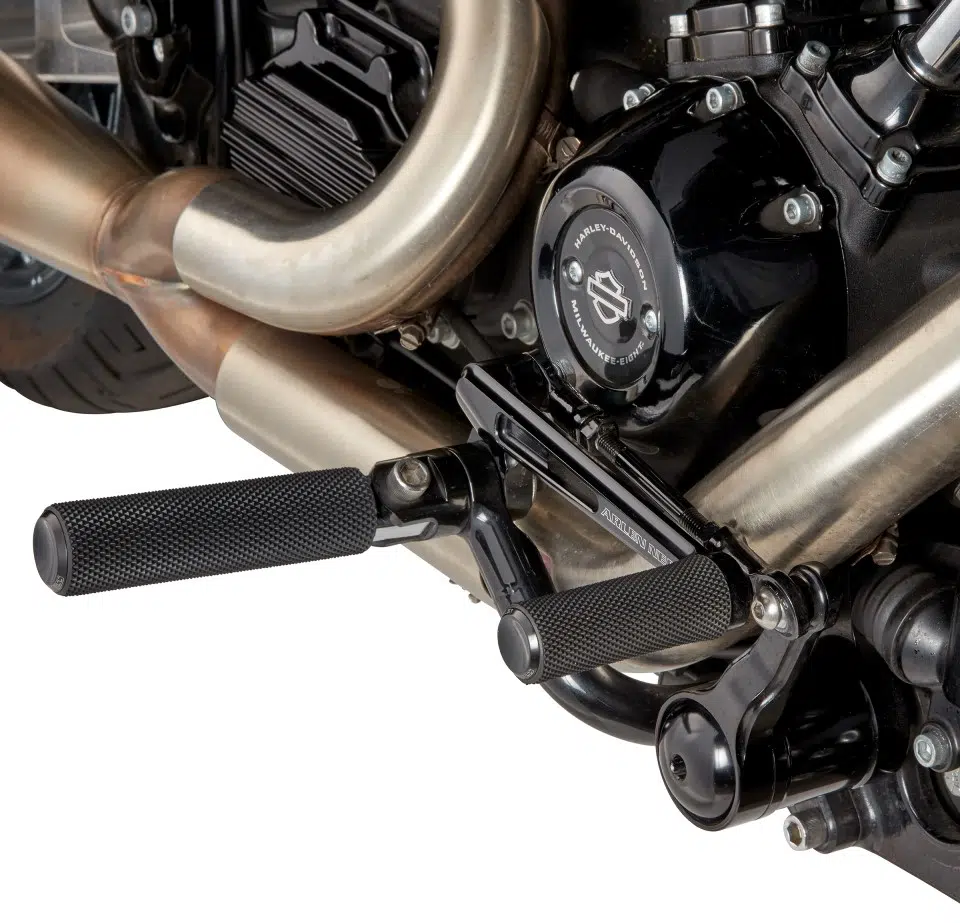 Made for Harley-Davidson FLTs (like we said), these Mid Control foot control kits come from an innovative design. It utilizes the factory floorboard mounts, allowing installation in the factory foot control mounting locations on the frame. The foot control mounting design also allows for less vibration than other engine-mounted mid control kits. Mid control mounts are made from CNC bent steel tubing for maximum durability and increased ground clearance. Likewise, the shift and brake arms are CNC machined, just from billet aluminum instead of steel.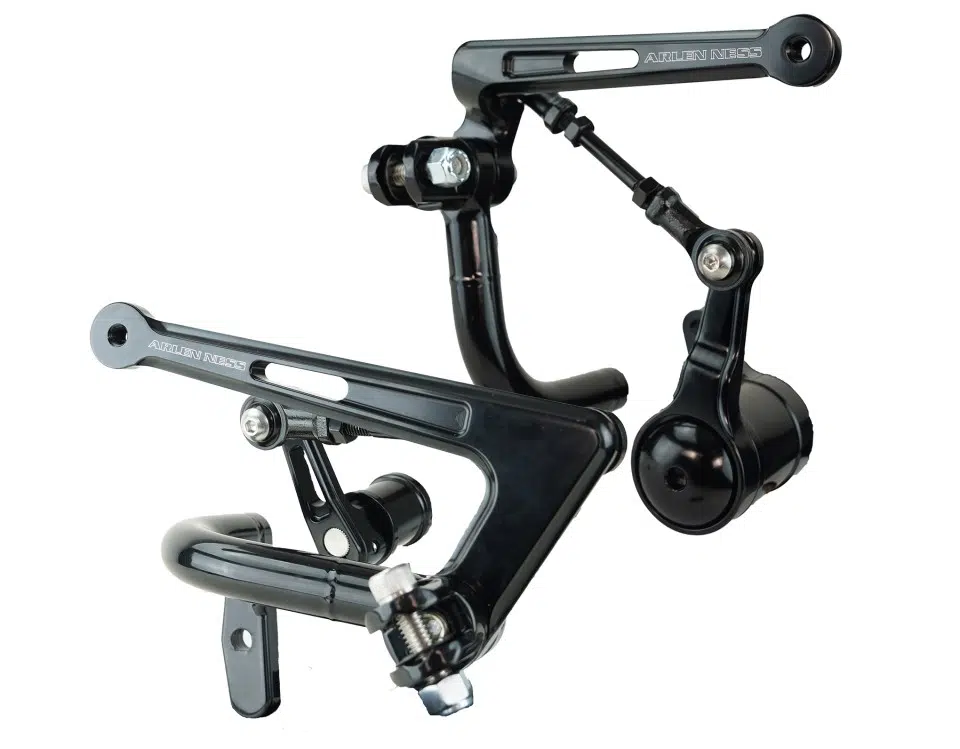 Installation is a bolt-on operation, for 2014 and later baggers with factory exhaust/headers and aftermarket pipes. The controls have also undergone extensive R&D and road testing for smooth shifting and braking function. Just be aware that the Mid Control kits don't include footpegs, shift peg, and brake peg. That way you can customize them with your set. If you'd like to pick yourself up a set, click here and get to shopping.