Bell Helmets Broozer Lid Unboxing and Review
We pull the Broozer helmet from Bell Helmets out of it's box and discuss the helmet's modular design elements and intended usage.
The lid combines dual-certification for both full-face and open-face riding. It also packas a removable chin bar and integrated drop-down shield. The Broozer also weighs in at 1350 grams.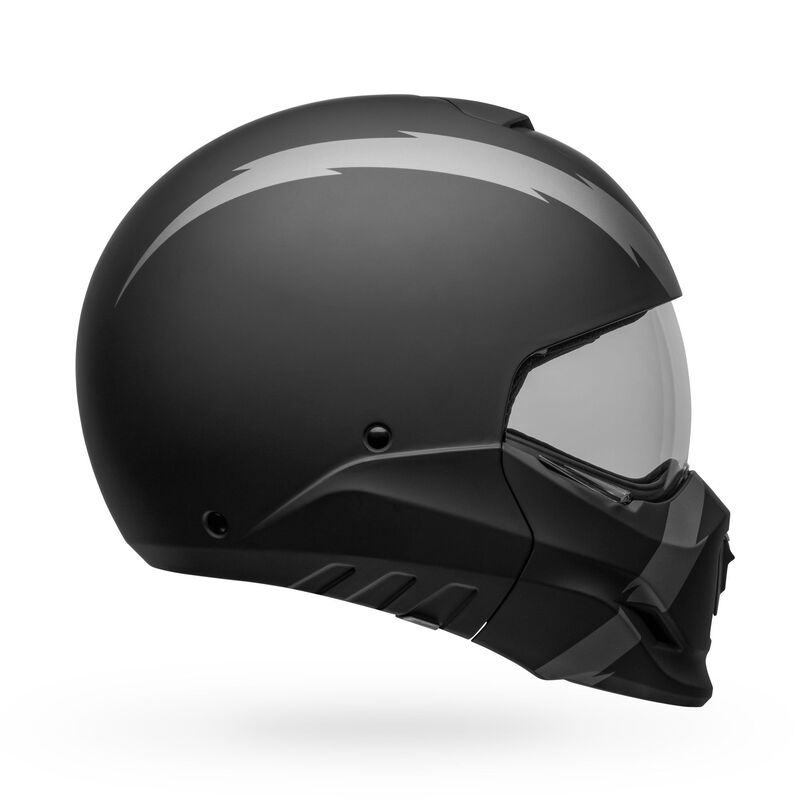 The Broozer's fighter pilot inspiration should speak well to those riders whole like things on the sleeker side of the custom motorcycle spectrum. Get the full story on it here.