Bell Powersports' Bell Brawl Returns to Sturgis Buffalo Chip
Like the title says, the second stop of the 2019 Bell Powersports Bell Brawl hits the Legendary Sturgis Buffalo Chip at the Crossroads on Sunday, August 4th, 2019 in Sturgis, South Dakota.
With three seasons under its belt, the first-of-its-kind V-Twin-specific motorcycle stunt contest is for professional V-Twin stunt riders. These athletes are pushing the limits of what is possible on 600-plus pound motorcycles. The Brawl is invite only, giving 15 highly talented stunt riders the opportunity to showcase their abilities, rewarding the best top three riders of the day.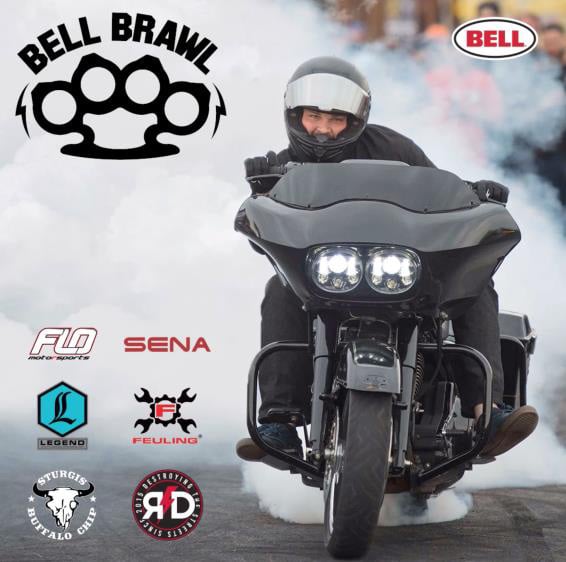 Bell rider/professional representative and former FMX competitor, Carey Hart will lead the Bell Brawl judging panel, along with Bell Helmet's stunt rider, Jimmy "Burnouts" Cyphers and Danny Gorman of Vans.
Bell Powersports' "Bell Brawl" will continue onto its final stop of the season at the Las Vegas Bike Fest in October.
Highlights from the competition will be uploaded to all social media outlets. The 2019 Bell Brawl at the Legendary Buffalo Chip is supported by: Ride and Destroy, the Legendary Buffalo Chip, Legend Suspensions, Feuling Parts, Sena Technologies, and Flo Motorsports.
All event information and competition rules are available here.