Beringer Brakes 1000-mile thrash test
The French company Beringer brakes makes stoppers for all sorts of vehicles (airplanes, race cars, superbikes, etc.). A few years back entered the world of V-Twin motorcycles. Yes, the brakes are very well made and yes, they come in just about every color imaginable. But do they also perform well?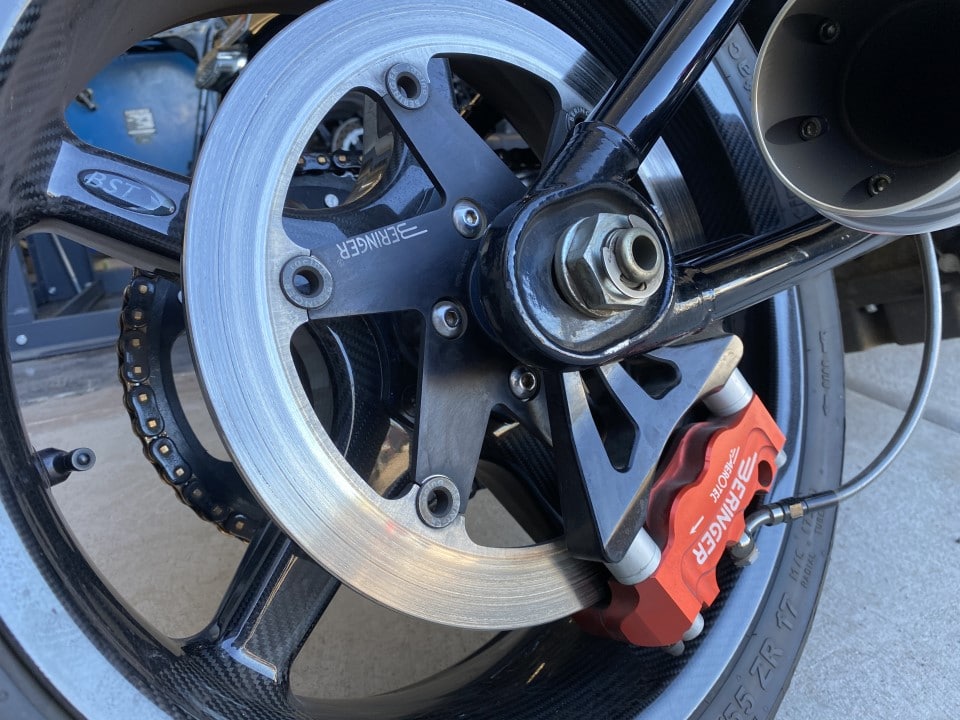 We bolted a pair of Beringer's Aerotec Axial brake calipers up front of our non-ABS 2019 Harley-Davidson Low Rider and a single 4-piston Aerotec radial caliper in the rear. We also employed a full set of Beringer's Aeronal floating brake rotors on the bike. Installation was a breeze once we got the right size brake lines figured out up front as well as how many micro washers were needed per caliper so as not to rub the rotors.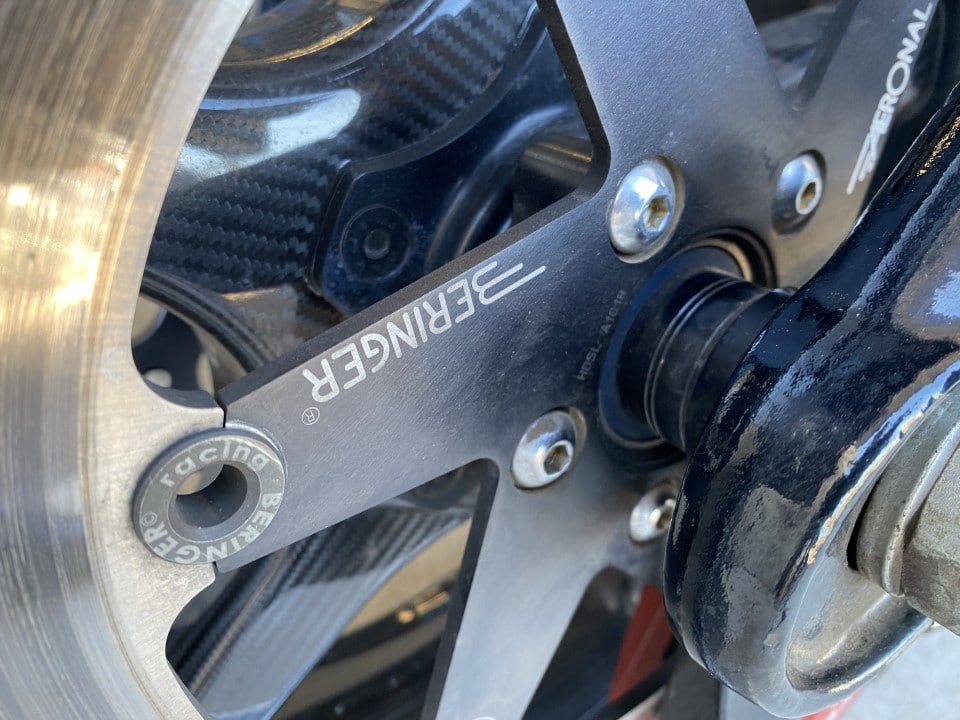 Breaking Down Beringer Brakes
After spending the first 50 or so miles bedding in the brakes and rotors, we put them through their paces. Up front the pair of brakes were at times almost too powerful compared with the stock Harley brakes. That is, until we got used to how to modulate them. Then we hit the open highway and canyons with them and found out just how good the front set up really was. We experienced no fading even at extreme speeds with these brakes. To this day we still have to be careful much of a handful we give them.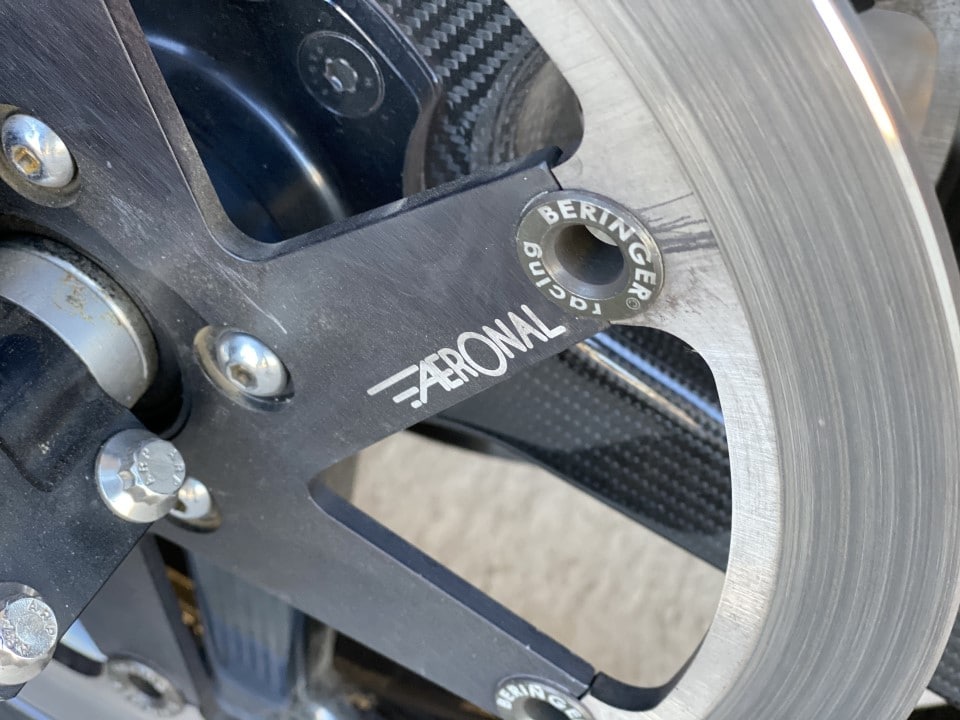 Out back, many Milwaukee-Eight Harley-Davidson Softail riders haven't liked the rear braking power of these bikes. We also fall into that group with this particular Softail. Once we installed the rear Beringer caliper and rotor, that changed a lot. While we found the braking remarkably better over the stock set up, we've begged Beringer to produce a rear master cylinder for this model. As we feel this is one of the major pitfalls of the rear braking system along with the brake line from the Collective PHX, which we swapped out after our initial installation. The new braided brake line added much better modulation in combination with the Beringer caliper and rotor. Anyone wanting better braking out back on their Softail may want to start there.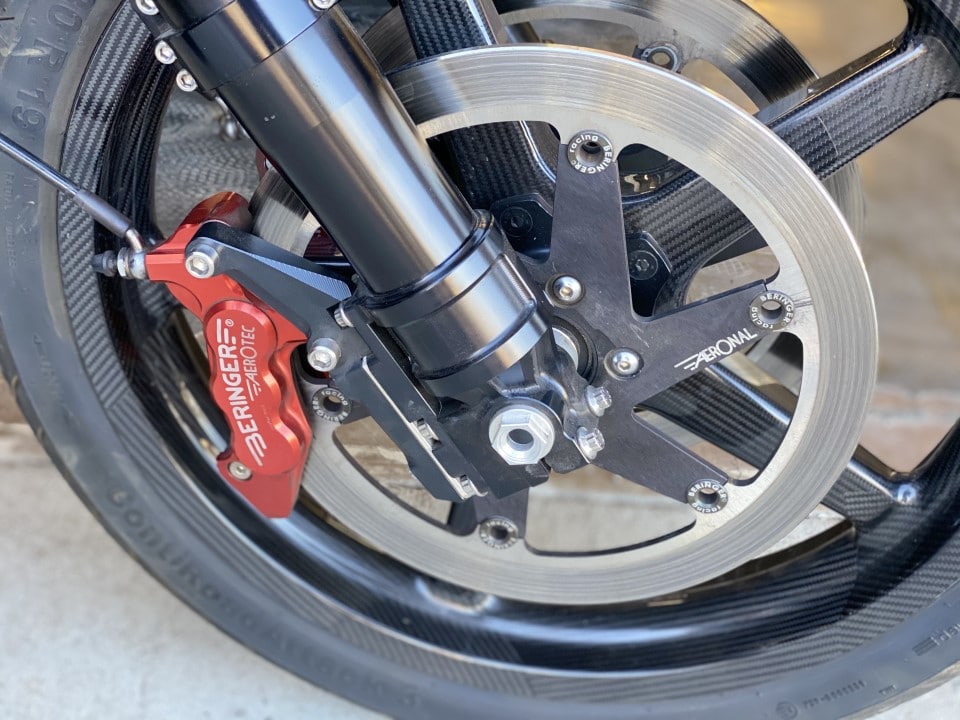 We have spent much more than 1000 miles on this brake set up (more like 4000+ now). We can attest to the fact that Beringer brakes are top-level performers. And some of the best looking and working brake calipers and rotors we have ever installed and tested.