Biltwell Gear Keeps You Warm
When ya ride all year round, having warm gear is something ya need. Biltwell figured the dudes at Thirty-Two Snowboards knew a thing or three about keeping warm so they put together this collab of riding apparel that's advantageous both on the road and on the slopes too!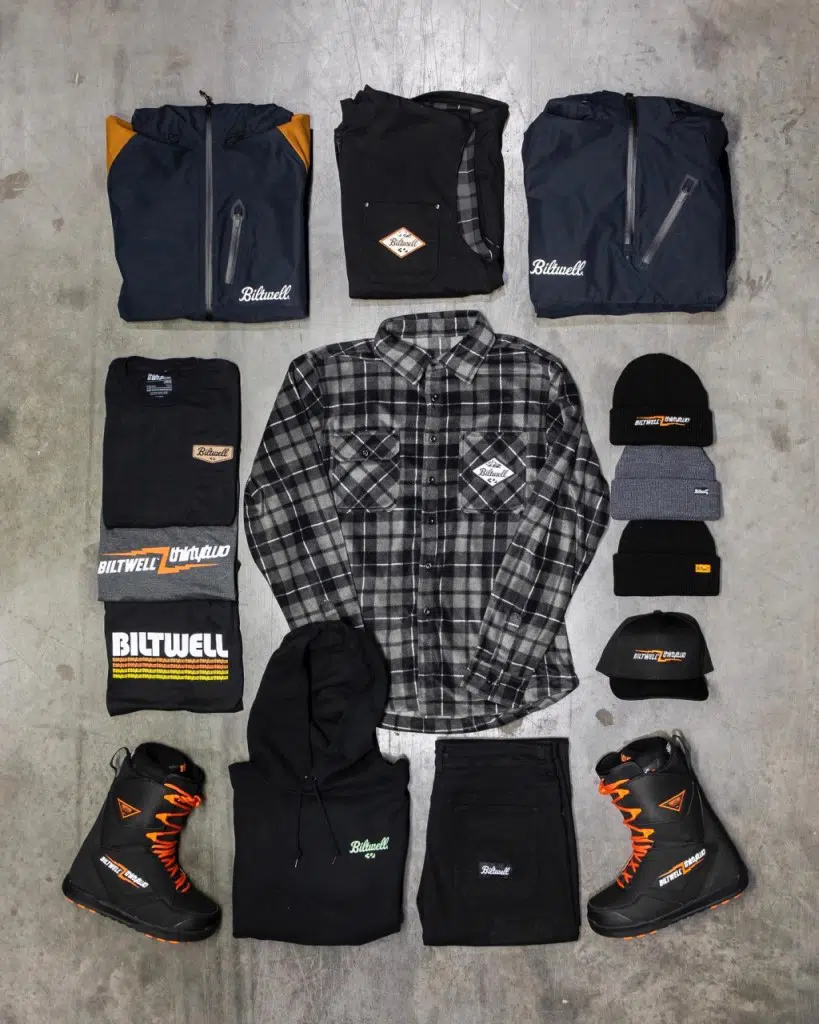 Take a look at what they've got for ya.
Lashed Biltwell Boot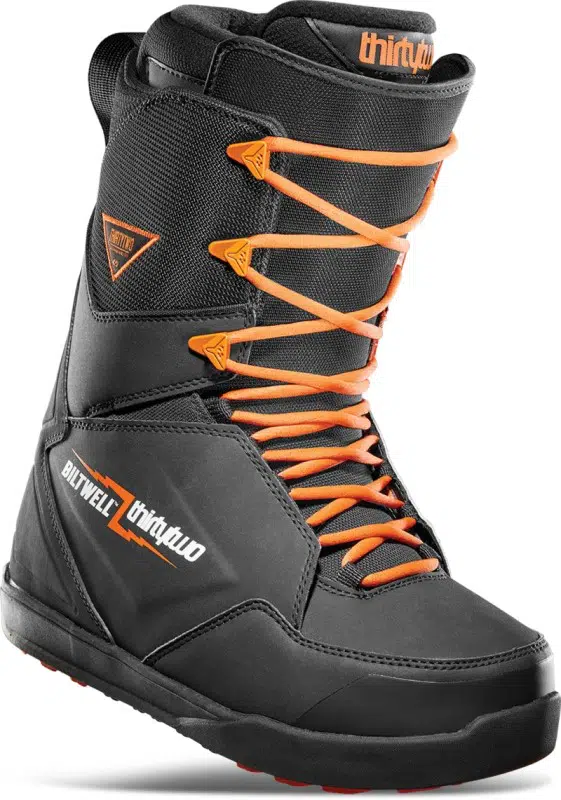 The favorite boot of Chris Bradshaw, the Lashed offers a Performance Rubber Outsole with Evolution Foam Cushioning. Get with the same reliable fit, flex, and support you've come to expect from the Lashed with the added benefit of the Dual BOA Fit System featuring the TX3 lace.
Vest and Pants

This here vest packs a 100% cotton flannel lining, GSM quilted insulation, mutliple utility pockets, and metal rivets. It's also pre-washed for a soft hand feel. As for the pants, they have a fixed waist with a drawcord. They're also double paneled up front with bellowed knees and utility pockets. Beyond that they also come with a triple stitched yoke and the seams are reinforced.
Biltwell Ridelite LS Shirt and Pants

And of course the collab brings you stuff to wear inside all of that outer gear. Ridelite features moisture-wicking yarn, Flatlock stitching, and sleeve cuff thumb holes as well as a screen printed graphic.
Beanies
Three varieties of beanie warm your brain case. Each 100% soft acrylic hat comes in wide ribbed knit pattern, with an embroidered logo.
Biltwell Snapback Hat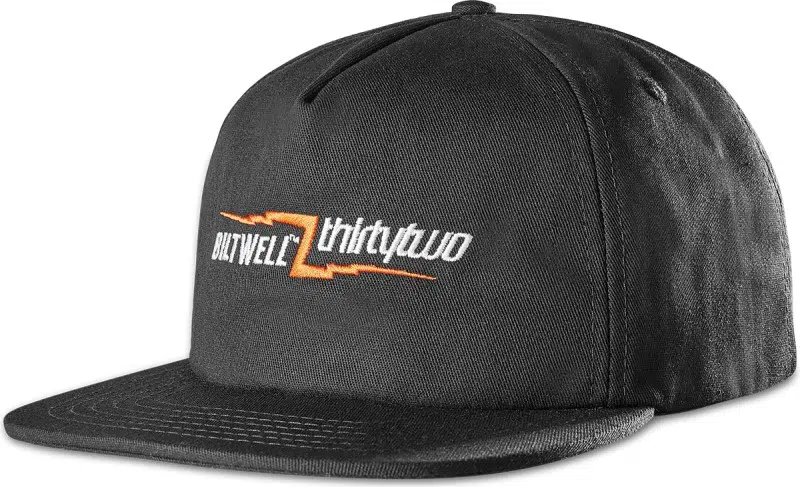 If visored headgear is more your thing, then there's this snapback hat. Constructed of 65% polyester/35% cotton twill, it's a 5-panel hat with flat brim.
Rest Stop Shirt

Each Rest Stop shirt comes pre-washed for soft hand feel. It has branded military-style buttons with a Biltwell chest patch and front chest pockets. Check out the clothing lineup here to get yourself some.