Brock's V-Twin Street Pro Aluminum Swingarm
JGH of VTV talks about the benefits of Brock's V-Twin made-in-the-USA Street Pro and West Coast Bagger Swingarms. These pieces of non-ferrous art are available for many custom and performance Harley-Davidson motorcycles.
Brock's swingarms lean heavily on technology proven in the 'stupid fast' turbocharged sportbike area. Their tubing, bracing, billet aluminum ends, and 28mm chromoly axles routinely control 750 hp/350 ft-lb no wheelie bar missiles in 6 second/220MPH action.
Adapting this winning combination for your FL, they installed replaceable PTFE lined spherical bearings from Worldwide Bearings at the pivot loops. You also get a bit of flexibility to the stance and chassis tunability in the rear. Billet 3-position shock mounts (1/2-13 thread) are standard allowing for stock height, -1", and -2" mounting positions.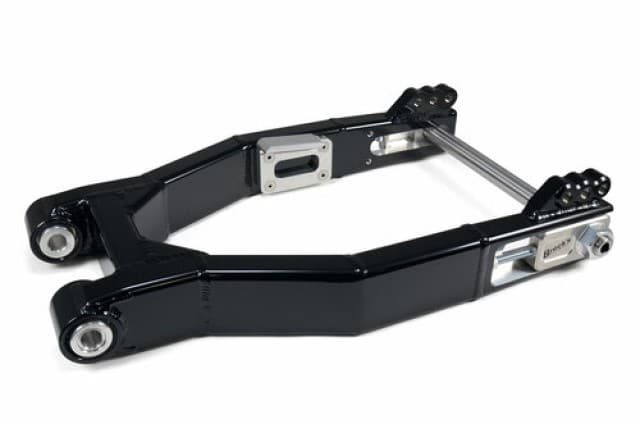 Peep all of the Brock's V-Twin Harley-Davidson bagger swingarm options here.