Cardo Systems, Harman Collab with JBL
Cardo Systems just extended their cooperation with Harman for creating premium motorcycle communications systems. The broader collaboration between Cardo Systems and Harman includes new integrated JBL-produced and branded speakers delivering superior audio to Cardo's units world-wide. That's not too shabby.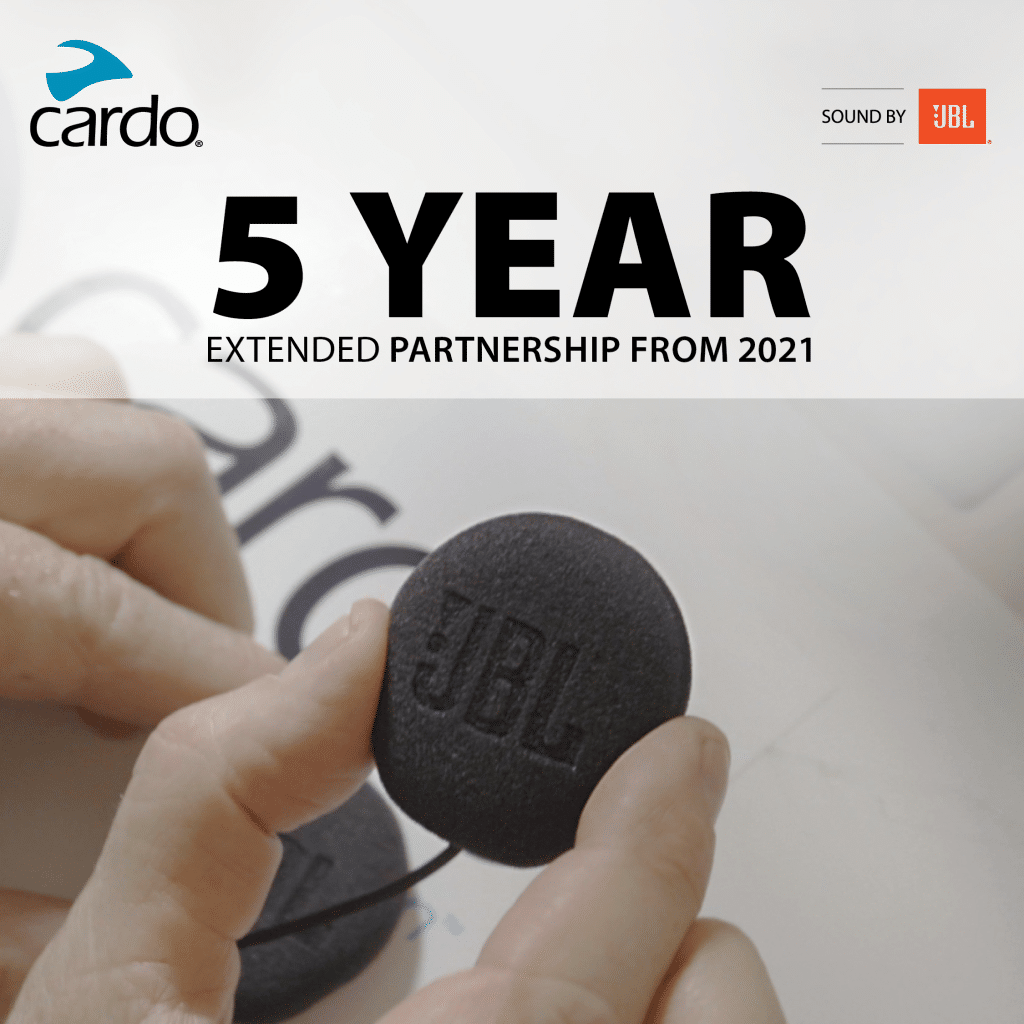 Cardo Systems has pioneered the developments for motorcycle Bluetooth communication systems and puts user experience at the heart of the product's design and functionality.
Through extensive market research, the company learned that aside from performance and ease of use, sound quality is one of the most important features to a customer. The manufacturer also introduced a premium integrated audio solution through its Packtalk and Freecom products, powered by JBL.
The Sound by JBL agreement comes on top of Cardo's leading Dynamic Mesh Communication intercom technology in its Packtalk units as well as the natural voice operation available in its Packtalk and Freecom 4+ units. The collaboration between both brands will continue to benefit users who are wanting to experience premium sound quality for their ride with JBL speakers featured in future products.
You can find more information about Cardo Systems at the motorcycle comm maker's website. Feel free to also visit them and join the conversation on Facebook, Twitter and Instagram.