Corbin Gambler Smuggler Seat | Harley Sportster S
The Corbin Gambler Smuggler offers a clean look and precision fit to the Harley-Davidson Sportster S chassis. Under the passenger seat you'll find a 1.4 liter storage tray for securing your small essential items like wallet, sunglasses or even summer gloves. On top, a wide, ergonomically sculpted rider platform that provides excellent comfort with four inches of vertical back support.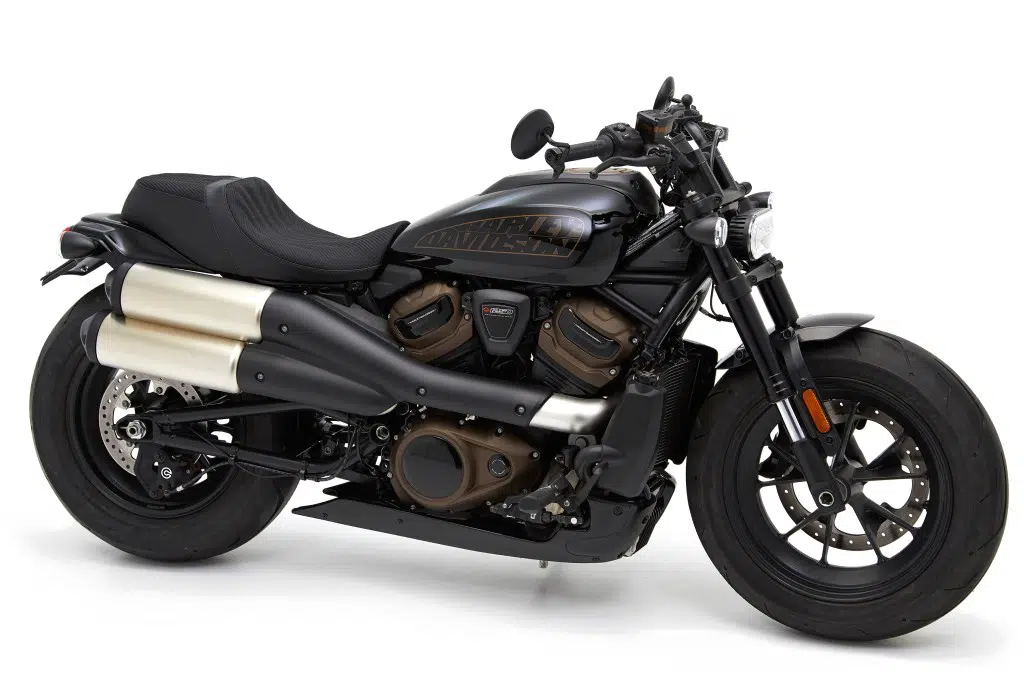 Inside the saddle, our exclusive Comfort Cell foam provides resilient comfort and very low seating platform for a slim profile. High density foam provides a long lasting ride and plenty of support. The entire saddle touches your Harley with rubber bumpers to protect your paint job. The seat provides a perfect fit and works with or without the Corbin Undertail / Fender kit.
Corbins's Gambler provides excellent rider comfort up front with the added benefit of lower back support provided by the passenger area. Nose of the seat is sculpted to give good ground reach and fits perfect to the tank. Passenger seating is neutralized to curb sliding and offers good weight distribution. Remember, you need to add passenger footpegs to your bike as well.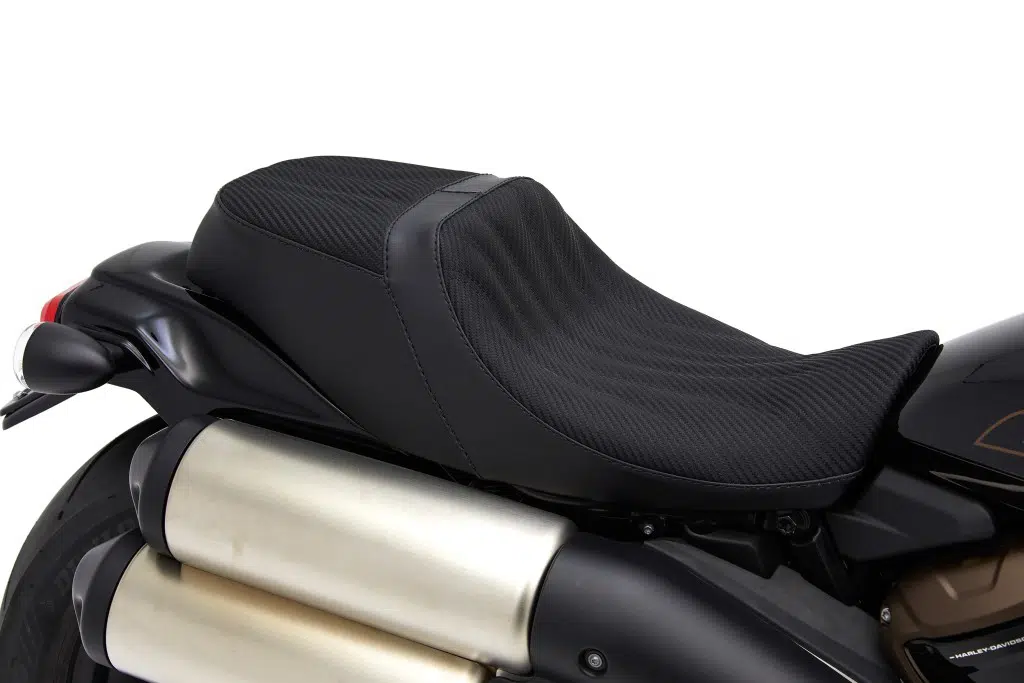 Gambler mounts directly to the HD chassis in place of the plastic tail pieces. This allowed us to create a seating position nearly 1.5 inches lower than the stock unit which gives the rider a much more integrated feeling with the bike. Saddle shaping keeps the radical streetfighter visuals of the Sportster S.
Together for Days in All That Leather
Includes genuine leather seating panels in your choice of colors and styles for a truly distinctive touch. Leather seating breathes with your body and will conform with the foam shape for a personalized fit after break in. Leather is extremely durable and works great for motorcycle saddles. If you care for it properly with a quality conditioner like our Saddle Cream, your leather saddle will be your riding buddy for many years.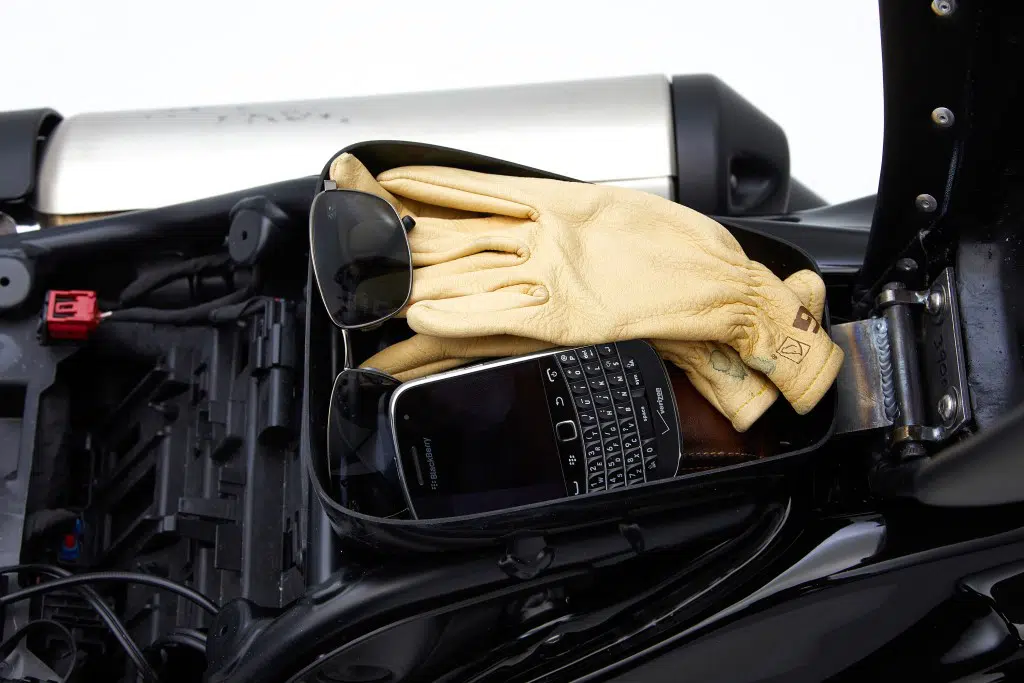 Shown above we used Black Carbon-Fiber leather seating, Matte Black sides, Black stitching and Copper stitched Corbin logo.
Gambler saddle installs by removing the stock tail components and mounting our provided hinge and storage tray. Once installed, the Gambler Smuggler works with the OEM key lock. Find more details like pricing and all that fun stuff on the motorcycle seat here.