Corbin Tall Rider Dual Tour H-D Touring Models
This saddle packs all the enhancements of the original Corbin Dual Touring saddle with extended reach for taller riders on the late model baggers. The company designed the saddle specifically for the 2009 and up Harley Electra Glide, Road Glide and Street Glide models. If you are looking for their standard Dual Tour, you can view it here.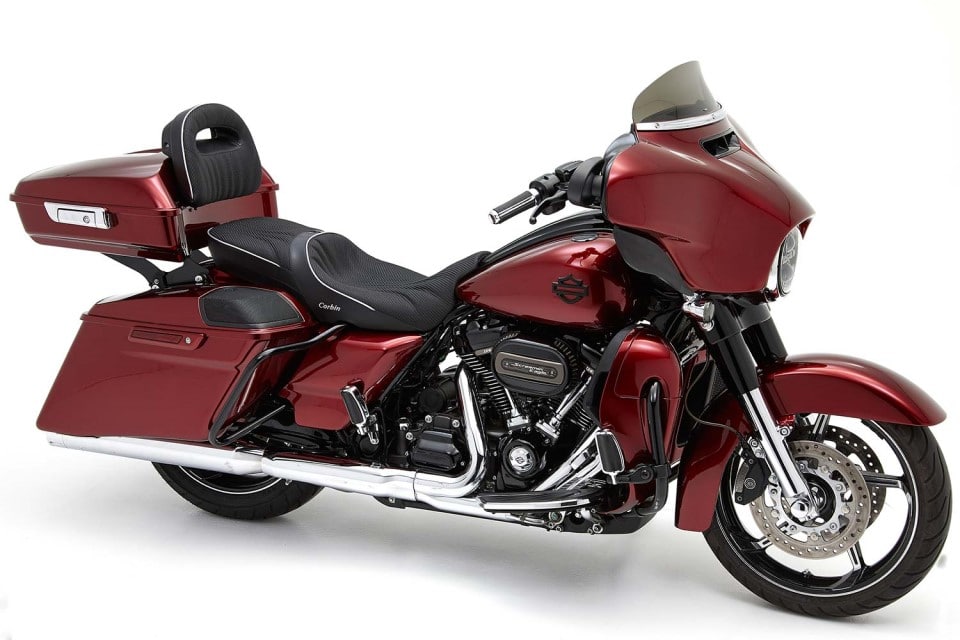 The lower chassis used for Harley's 2009 and up baggers freed Corbin up for a new level of ergonomically design. Wide, sculpted seating positions create a larger area of contact for excellent weight distribution. The seat is shaped like your body to eliminate pressure points and give long lasting support.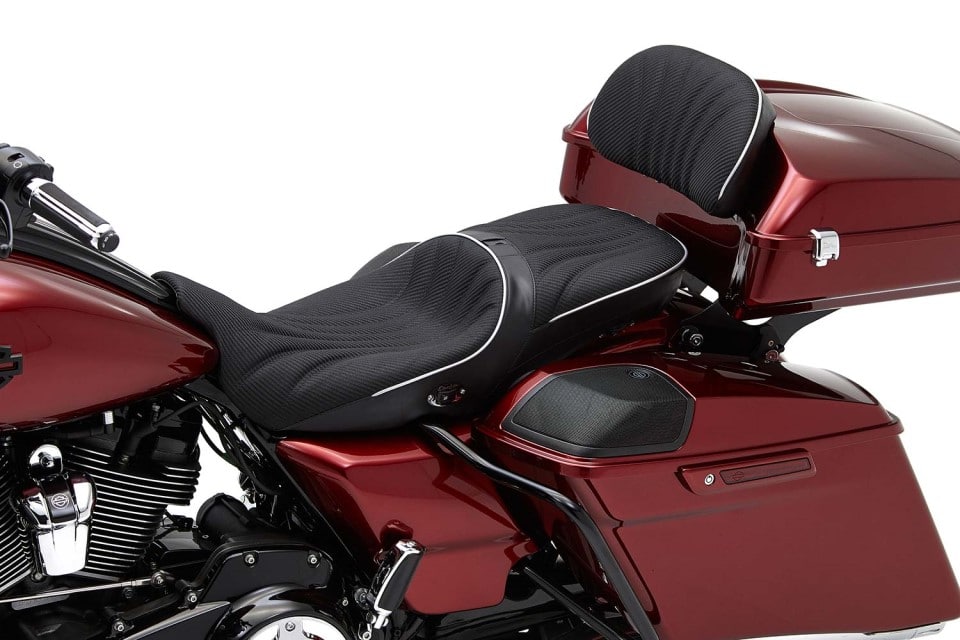 Corbin's rigid fibertech basepan provides a great fit and sits low, hugging the frame. This allowed a foam shape that keeps you in the sweet spot. The deep, supportive bucket design gives over four inches of vertical support (14 inches with backrest installed). All of this adds up to a very relaxed posture and comfortable ride.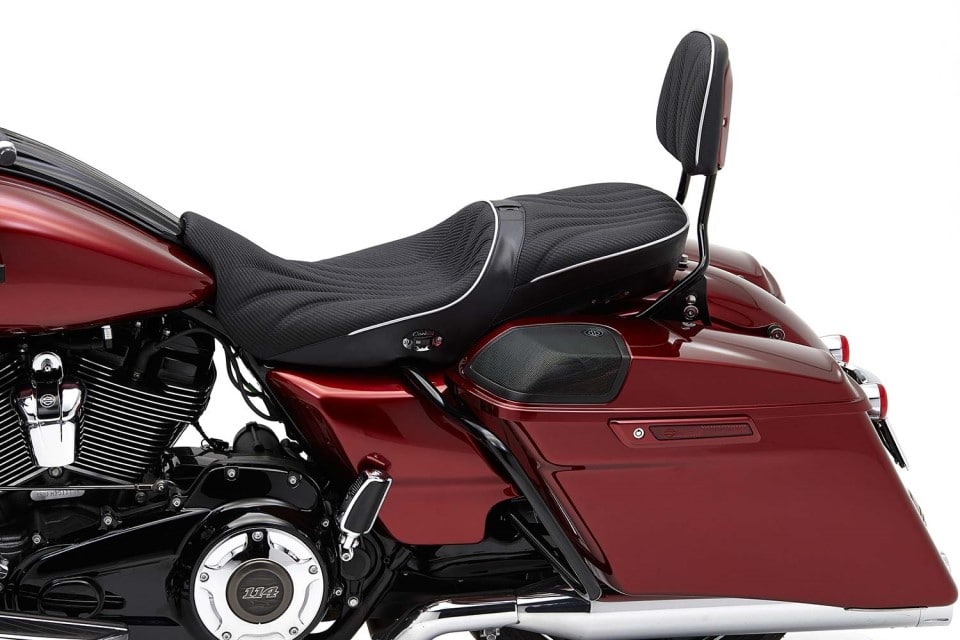 Inside, exclusive Comfort Cell foam provides firm support that stays resilient. The company cast this special Closed Cell material nearly twice as firm as the stock foam to support your body weight. Soft foam allows your body to fall through it the longer you sit on it. Once compressed, soft foam offers no resilience and you may start to experience discomfort.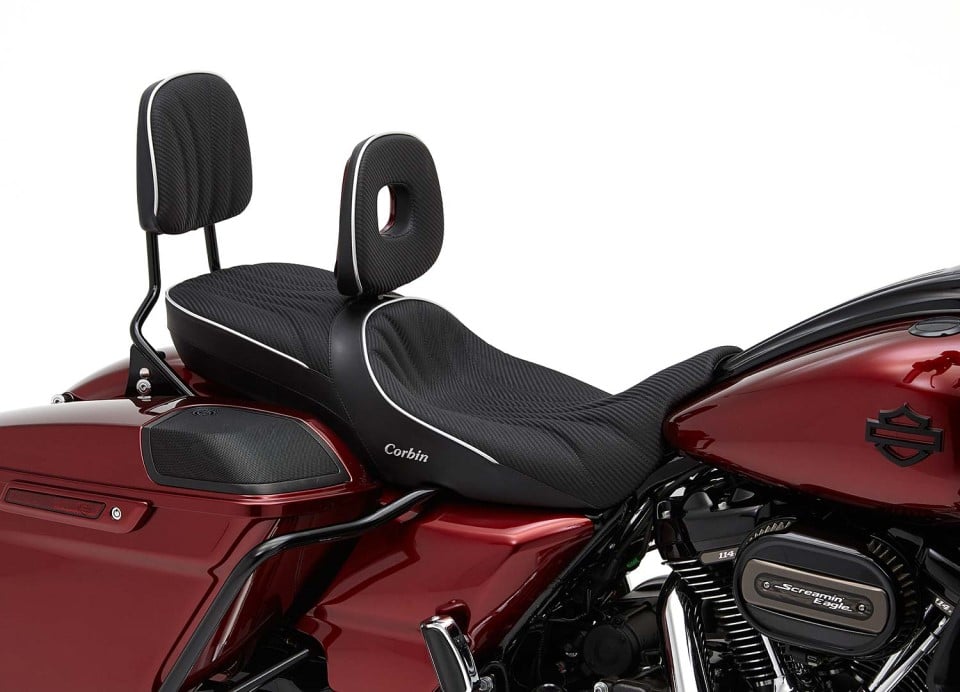 The rider's seating area workw with an optional Corbin backrest for added comfort and support. Internal hardware keeps a clean look on your bike. Works with a variety of Corbin backrest models. Get the rest of the info here.