Cushman Scooter Factory TBT
Cushman Scooter hit its stride in the mid-1950s when all the WWII vets and their families were enjoying this thing called "economic prosperity." Moreover, this other thing called "television" was a pretty big deal, too. Between 1950 and 1960 Industry on Parade was a TV series spotlighting goods made here in the U.S. of A. Among them, the Cushman Scooter.
Cushman also served its country during the war, too. Their Model 53 was designed to be dropped by parachute with Army Airborne troops. It was dubbed the Cushman Airborne. Other models were used on military bases for messenger service, obviously.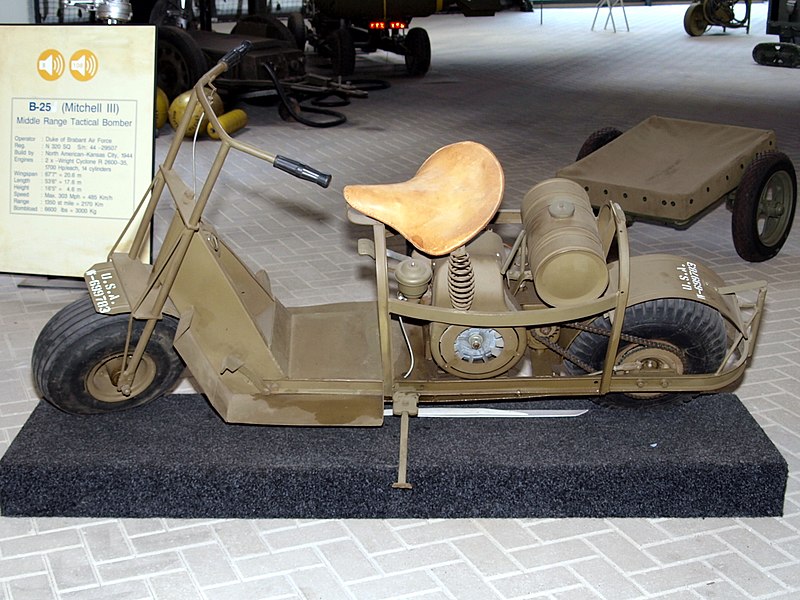 The most successful Cushman scooter, the Eagle, was in production for 15 or 16 years. It resembled a motorcycle with its exposed engine and top tank.
If you want to binge watch more history, visit the Periscope Film website. You can also check out more in our video section, too.