Daytona Bike Week Pictorial | V-Twin Visionary USA Tour
It's time to take a big ol' dump on Daytona Bike Week. Not the steaming pile variety; the photographic one. Hurricane V-Twin Visionary USA Tour made landfall in Florida, leaving happy attendees in its wake. And we have a shit ton of photos and videos documenting the occasion.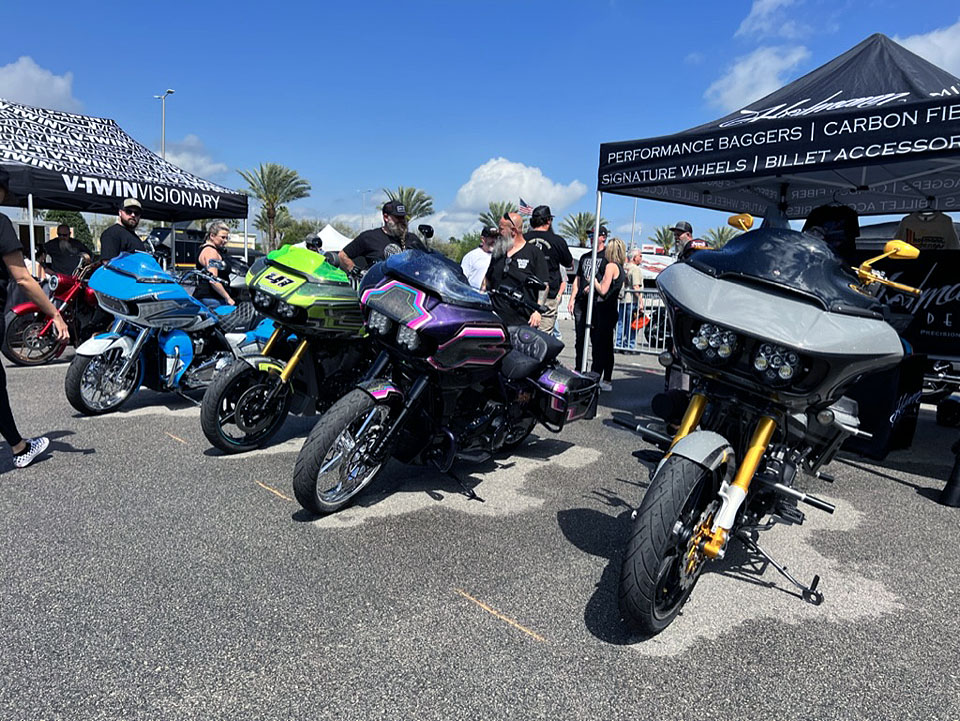 For the majority of the motorcycle industry, Daytona Bike Week officially marks the start of the riding season. It's the first big rally of the year and is always a good time. This year we switched it up a little bit. We set up out front of Daytona's World Famous International Speedway. This let riders and builders showcase their new builds and parts front and center.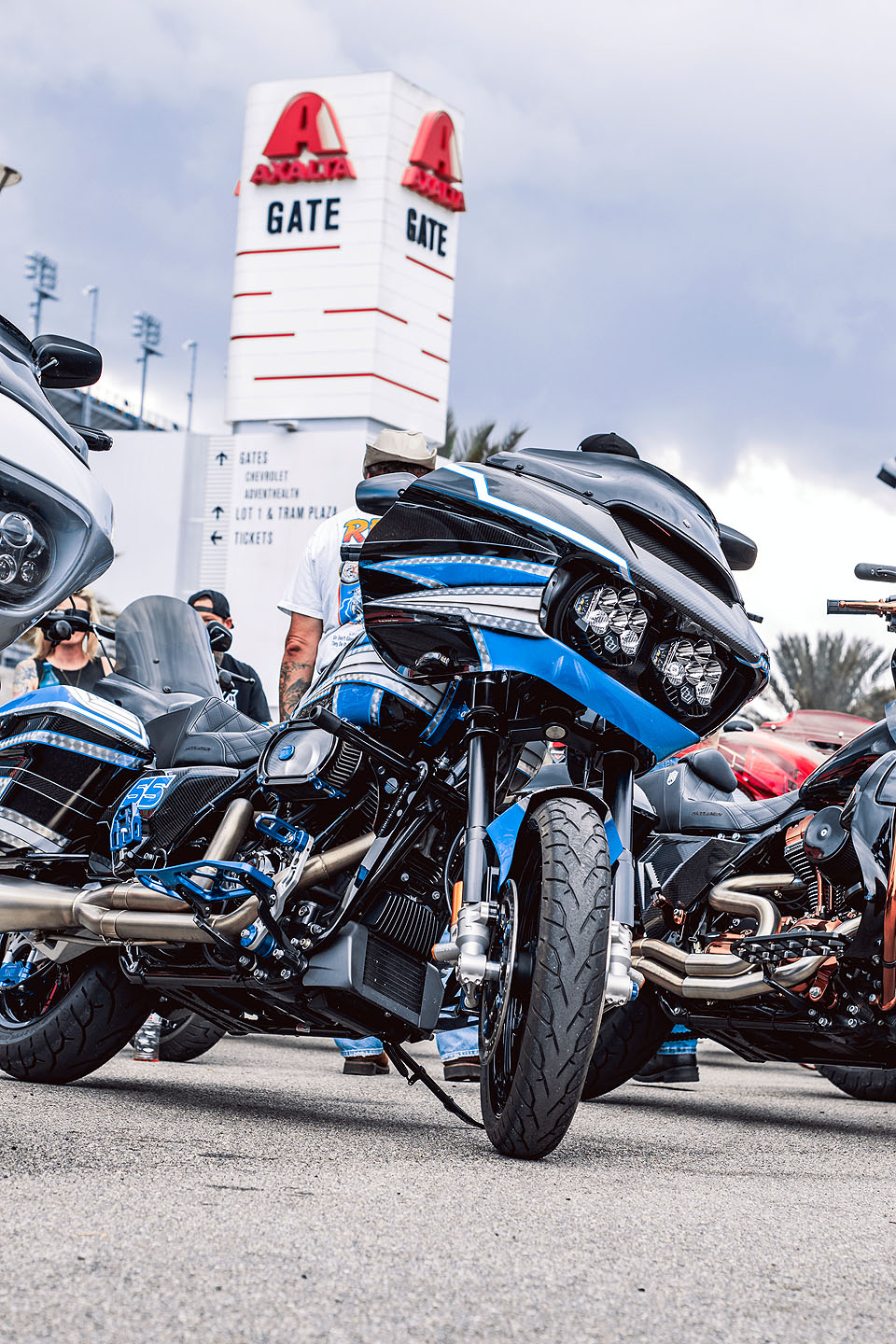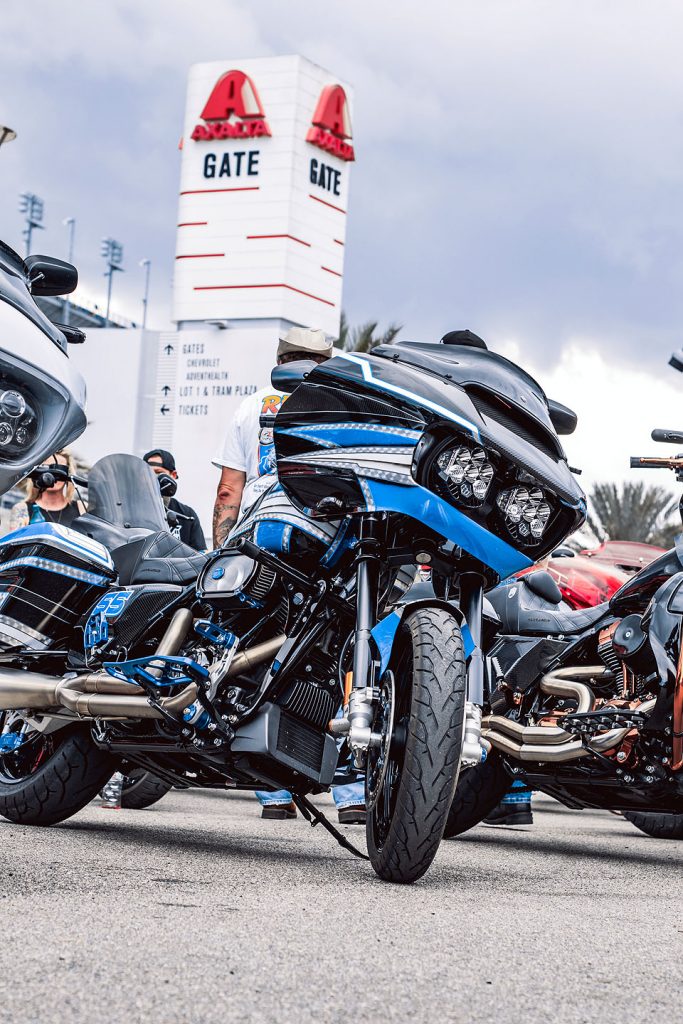 Our show was sidled right up against the Harley-Davidson demo area so attendees also had the chance to check out H-D's new ST line as well as the new Sportster S. And, of course, we had lots of custom motorcycles on display at our show.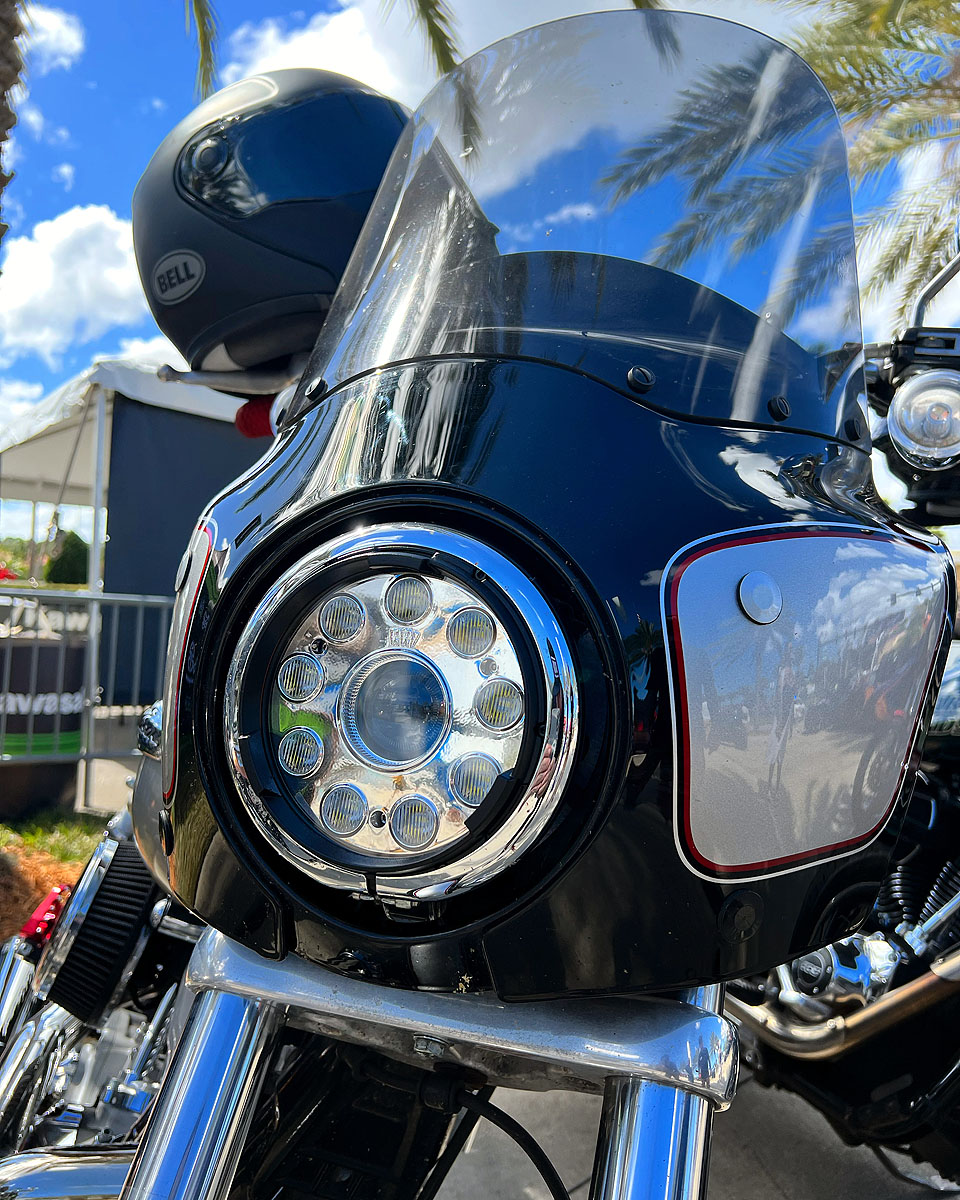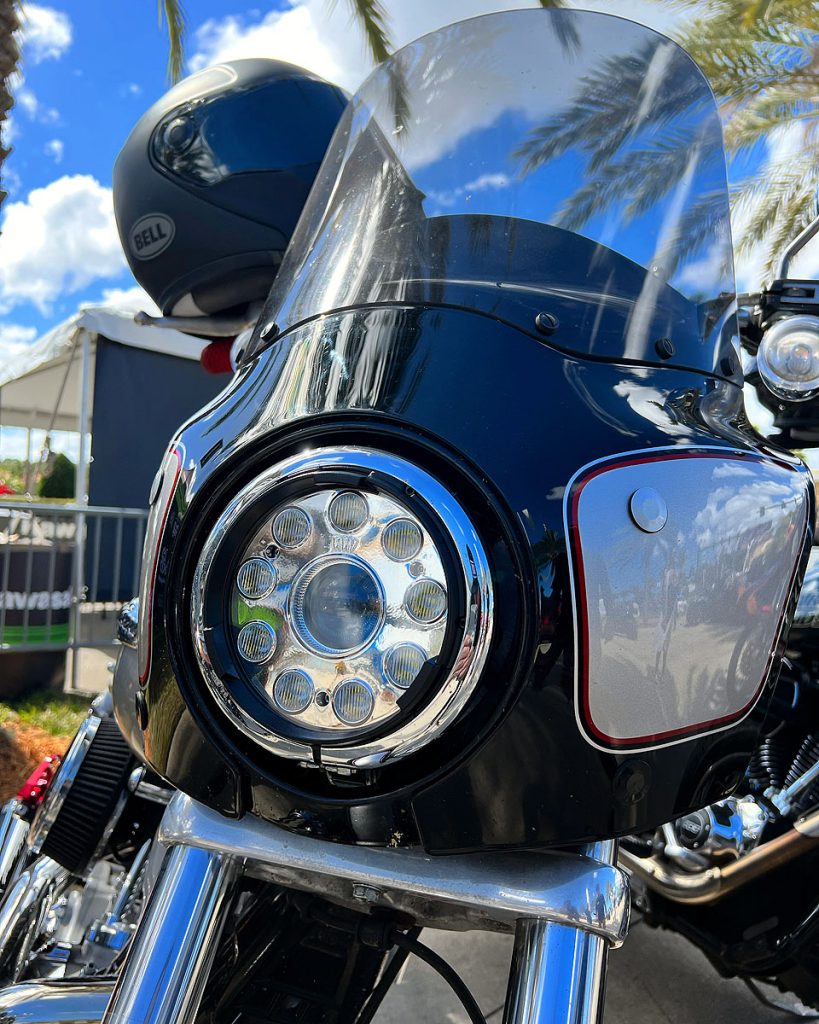 New Year, New Motorcycles
We here at VTV are obviously fans of the line as we're now decking out the new Road Glide ST and Lowrider ST. This is also the first VTV show to feature our brand new Partner Showcase. Over 120ft of products to check out with our team, educating you on the products and partners along the way. At our first Harley-Davidson presented Performance Motorcycle Show of the year we had a ton of rad bikes. They ranged from brand new M8 Road Glides to even vintage street-ripping Swingarm Shovelhead chops. Performance at its core isn't necessarily about how new and shiny your bike is, it's all about the power and parts that go into creating the build.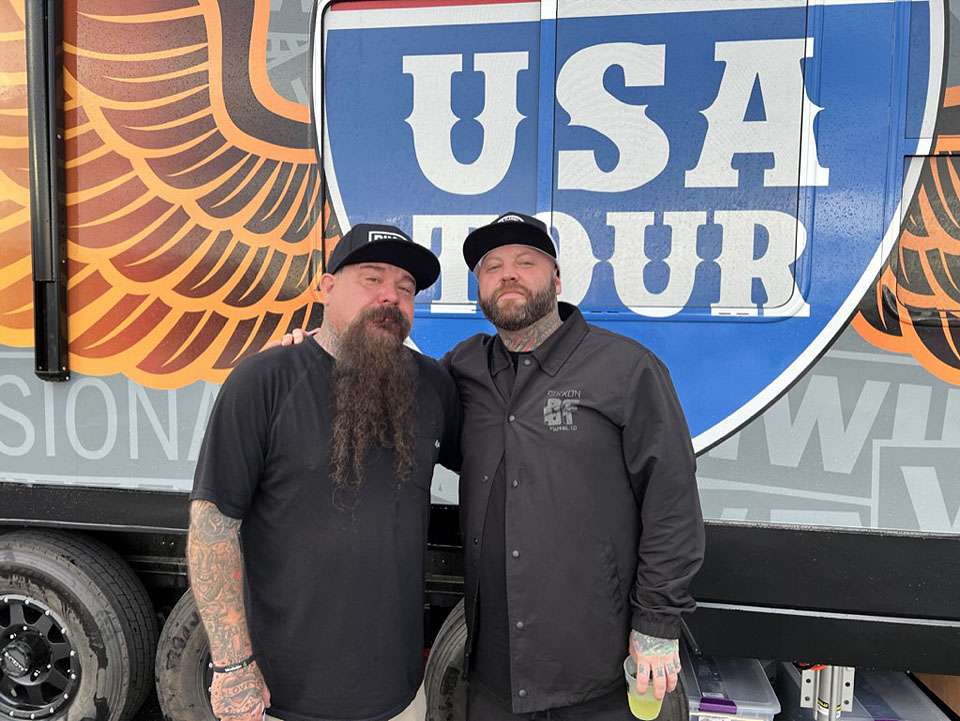 We then moved into the Speedway's infield to throw a Moto America presented Bike Show as well as a Speed & Style event that was hampered by massive rain and thunderstorms.
But all in all we had a killer week showing off the best parts and companies the industry currently has, as well as providing a place where hundreds of the most well-built custom and performance bikes could be seen in one place.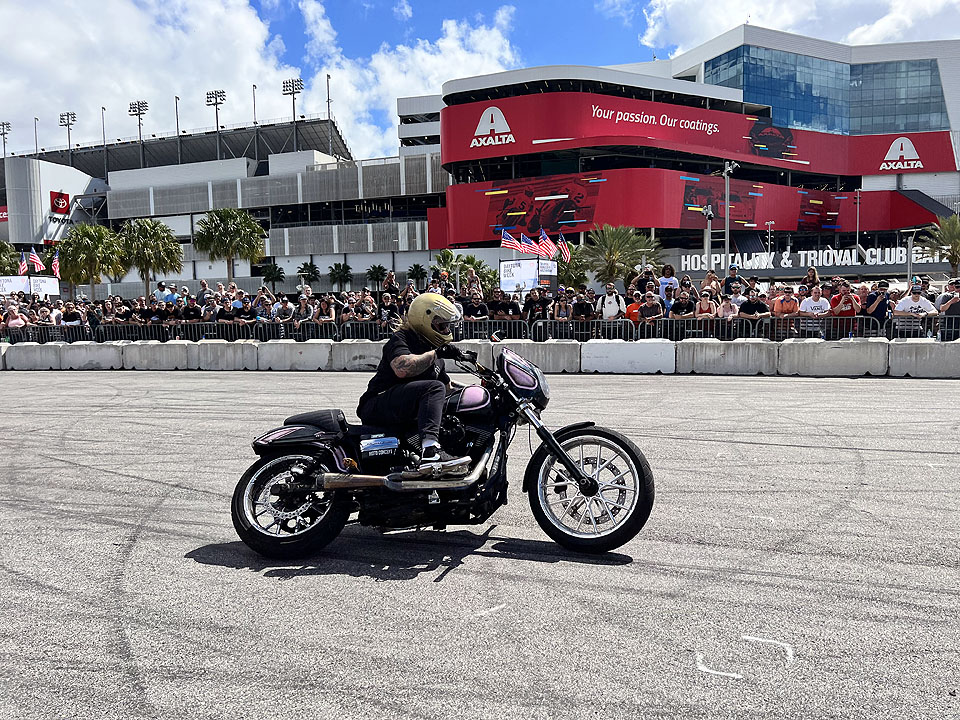 A massive thank you to this year's sponsors and builders for showing out this year in Daytona. We'll see everyone on the road at one of our many stops across the US!