Eric Forbes 2001 Harley-Davidson Dyna FXDXT T-Sport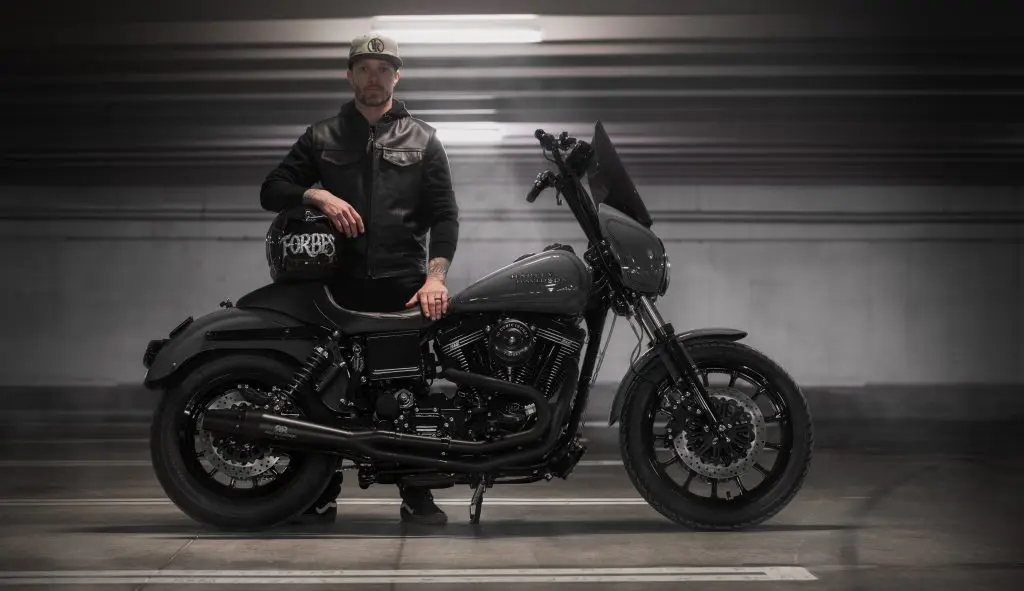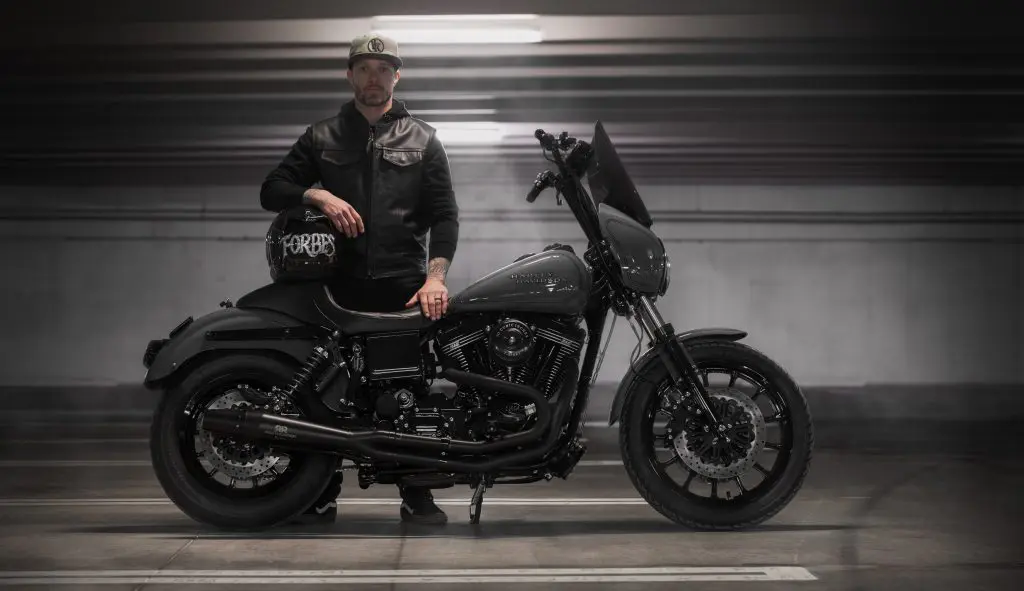 How did you get into motorcycles?
I got into motorcycles when I was like 12. My mom actually hated bikes because my older brother was seriously hurt on a Harley riding drunk with no helmet on. I could never get my own, so I used to lie and go over my friend's house who had two dirt bikes and we would rip on his property. I actually didn't get my own bike until I was like 22. Before that I used to ride and break everyone else's shit. Haha! I owned, worked on and rode dirt bikes, Harley's, dual sports and supermoto for fun all through my 20's and 30's. Even though I still love it I let all the moto stuff go after injuries didn't heal as quick as they used to, and I became a father. Now I just ride Harley's.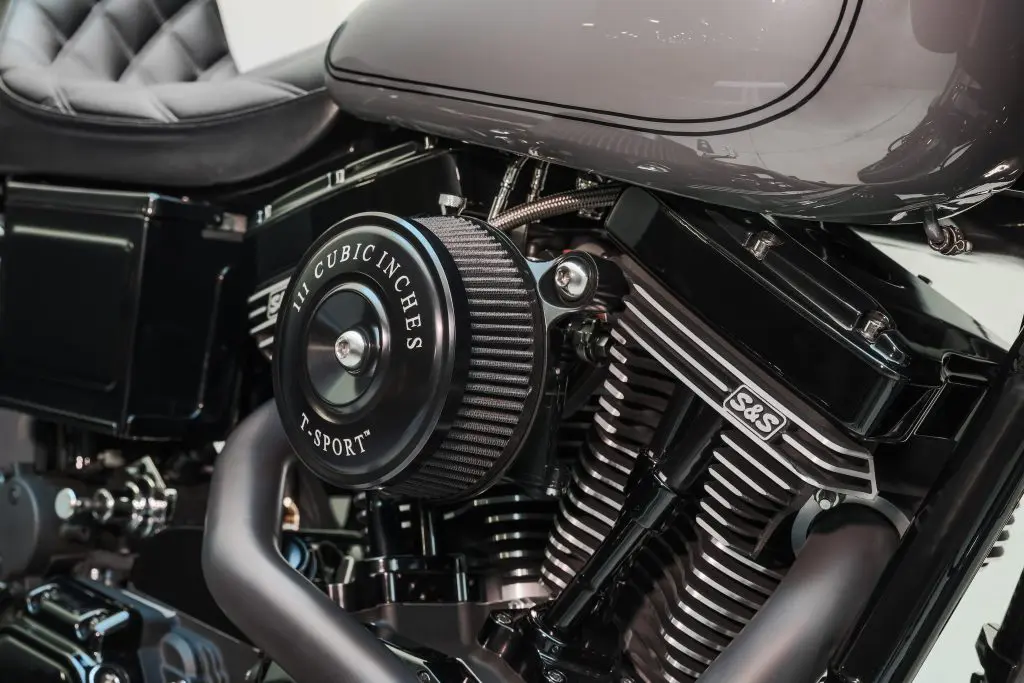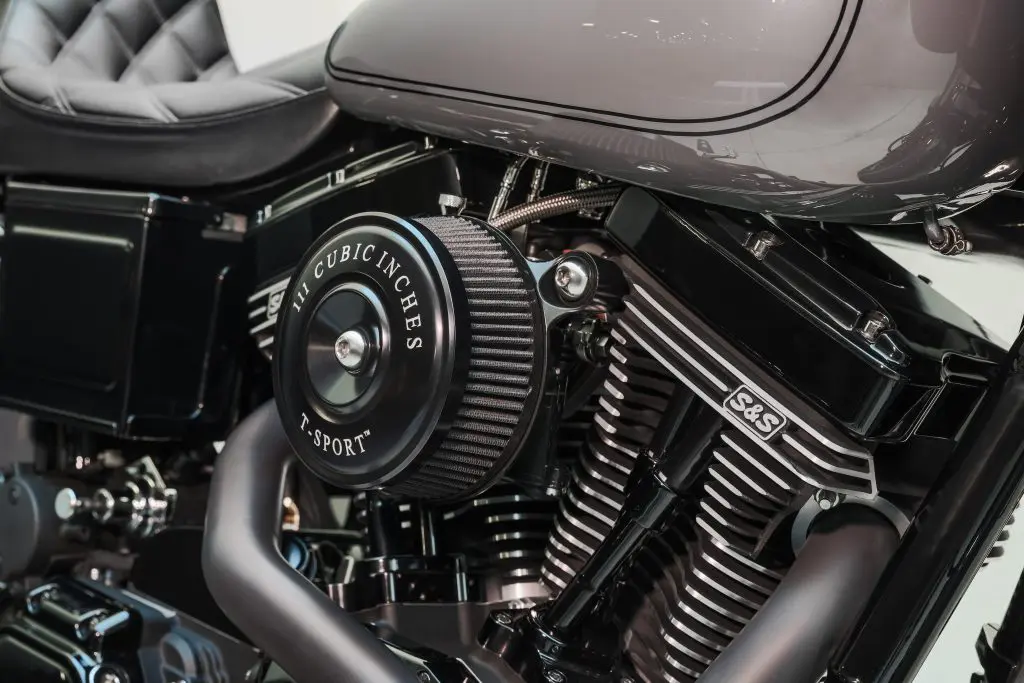 What attracted you to motorcycles?
I guess a little part of it for me was the rebellious nature of it since my mom was so against it. Another was the first time I road on the street.  My friend who had the dirt bikes lived in a rural area so when his parents weren't home, we would blast on the road and ride like total assholes. The minute I rode on a paved road it was such a cool experience. Even though I was on a XR80 it felt rad. From riding circles on his property to ripping the winding country roads for miles it felt like an adventure and I never wanted to go back home.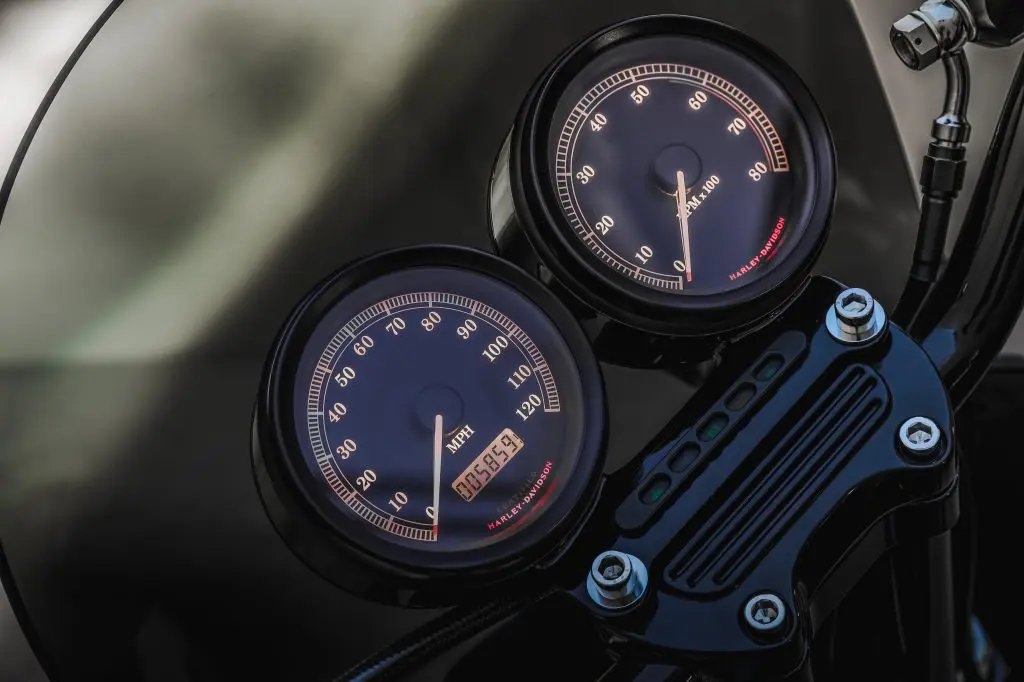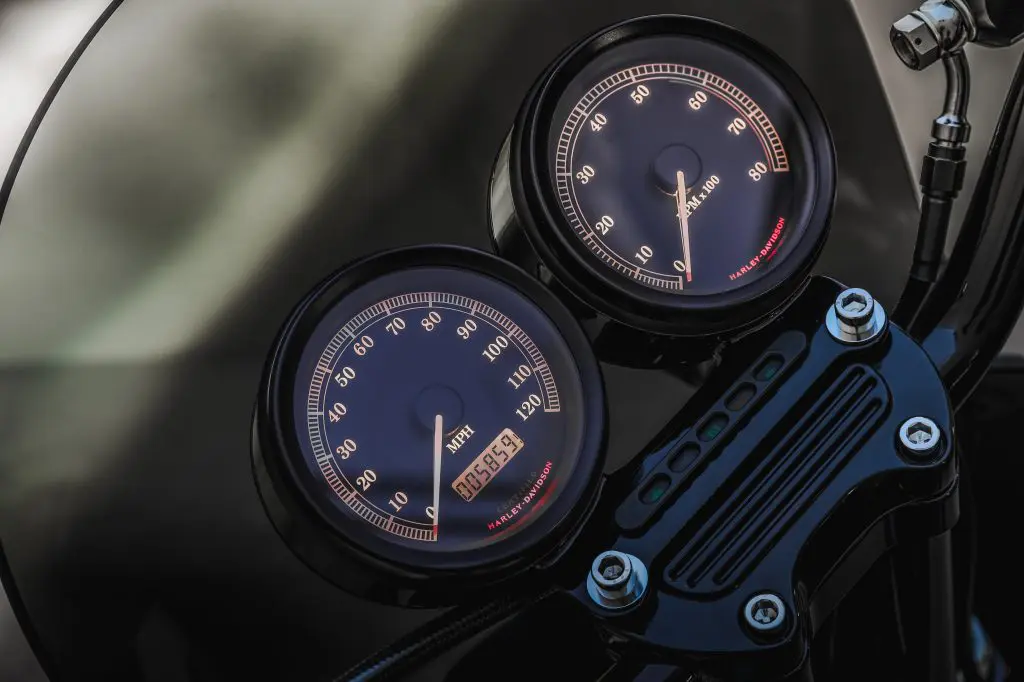 What do you like about riding motorcycles?
I know it sounds totally cliché, but I like the freedom of it. Its freedom in a different way for me… it's "mental freedom". Let me explain. Getting on a bike is totally different than getting in a car. Consequences of dumb fuck moves are more likely to kill you on a bike. It requires total commitment and concentration at all times. On a motorcycle you are constantly monitoring your situation – other vehicles, speed, body position, road conditions, possible hazards etc. For me it serves like a meditation, it clears my mind of the unnecessary and I completely focus on the moment. Its "Freedom" of the day to day life bullshit that sometimes can totally consume you.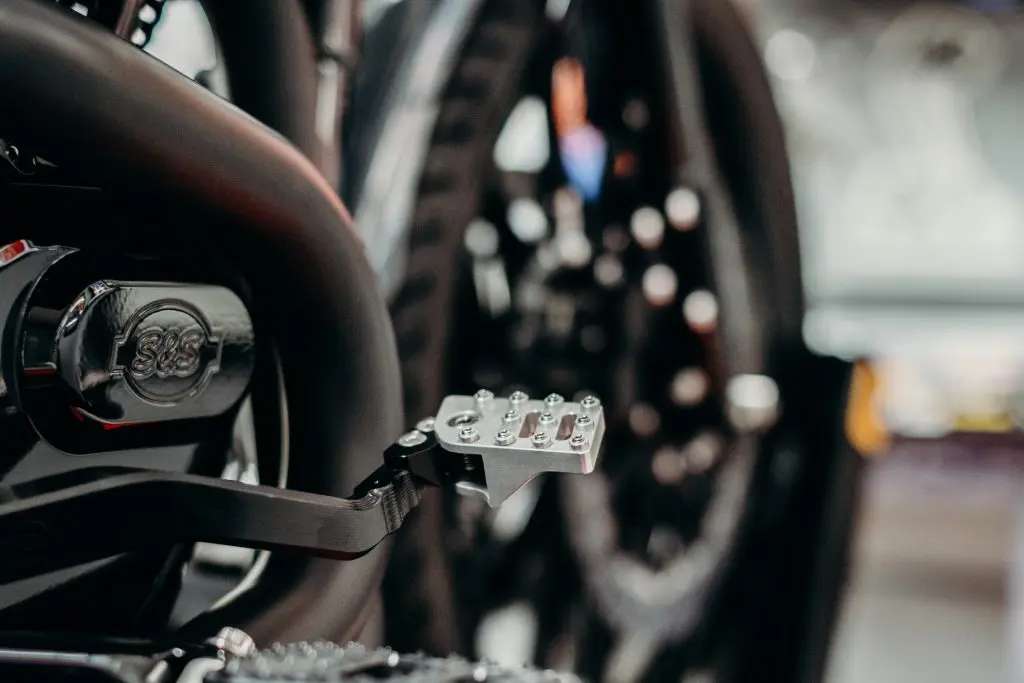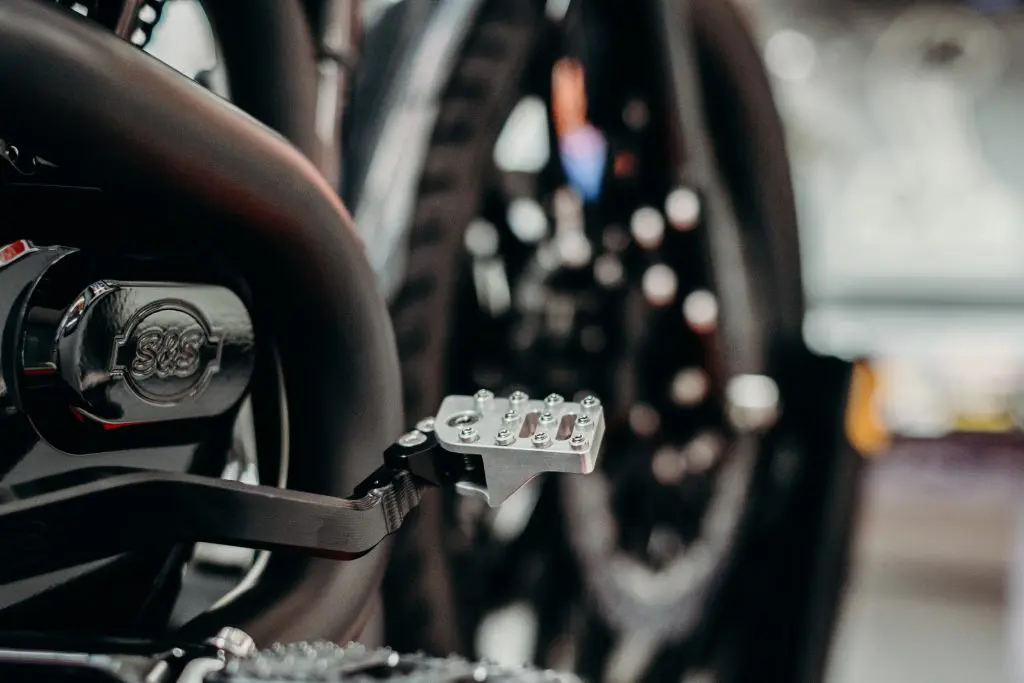 How have motorcycles changed your life?
Motorcycles have inspired me to take chances and to operate at the highest level of my creativity. They also allowed me to meet some incredible new friends and also stay connected to old ones.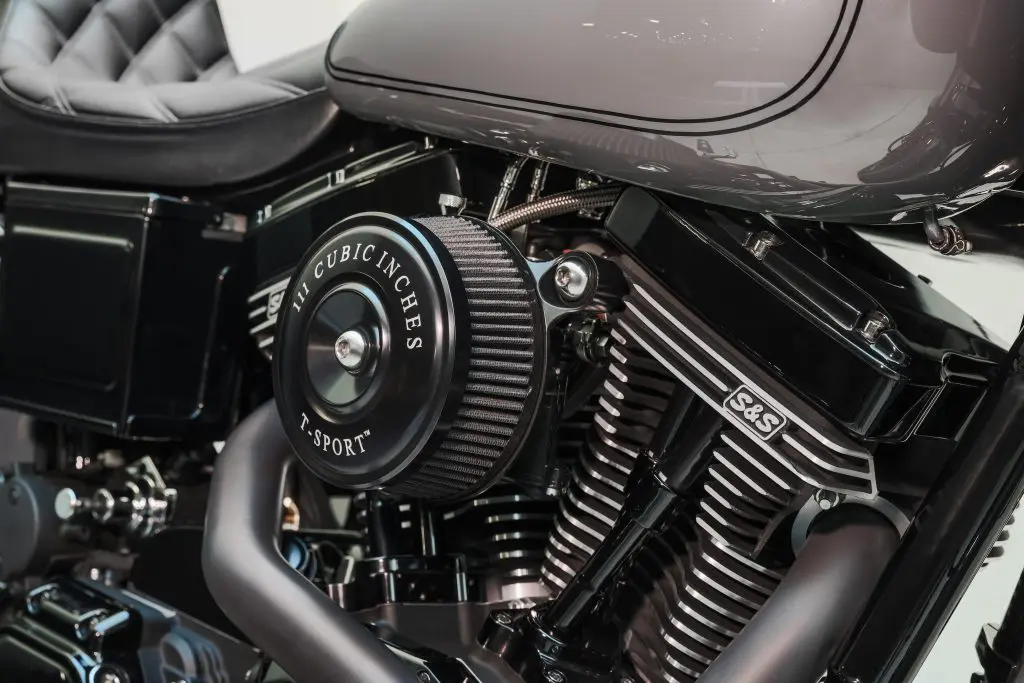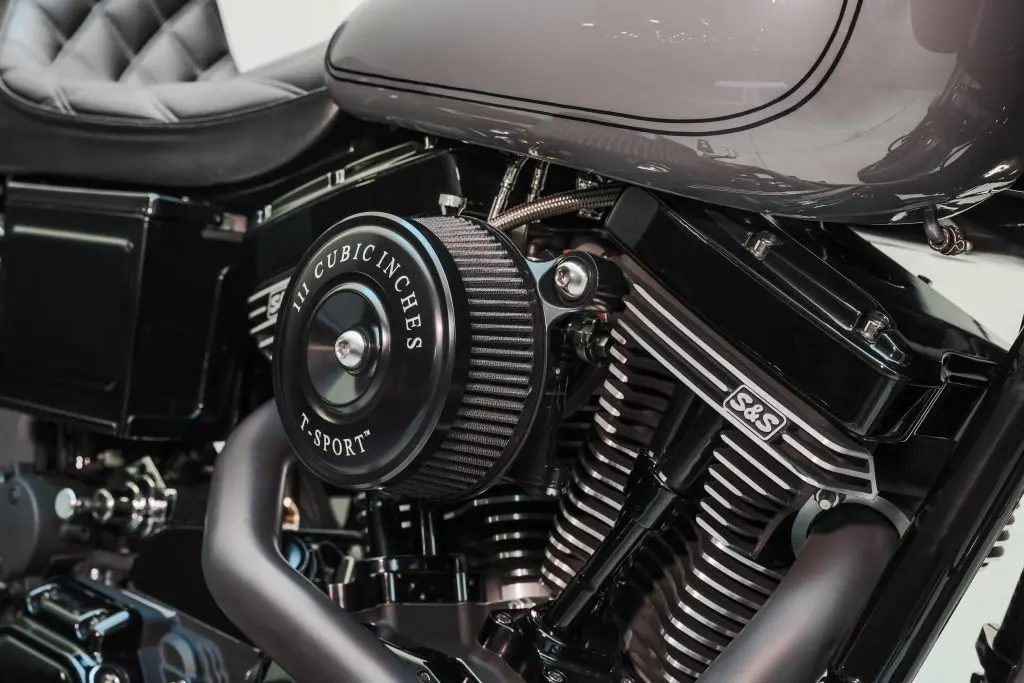 Who or what have you gained inspiration from?
My Dad. My pops grew up in the 50's in Oakland California. He was a total gear head. I got my car/motorcycle inspiration from him. He was in a pretty well-known car club called the Bent 8's. They had some of the fastest cars in Oakland for those days. I used to hear all the stories of building fast motors, racing his 32 Ford, bar fights and all this other cool shit and it fascinated me. Later on, he became an Oakland fireman for 27 years, owned/operated a construction business in between working at the firehouse and was a dad/provider to 7 kids! My dad had an incredible work ethic and was very well respected by people. It's something that I've always looked up to and inspired to be. He shaped me to work hard, be creative, take chances, not take any shit and be a stand-up guy. I try and never really dwell on negative shit. Life can get pretty dark if you let your mind follow down that path. I try and follow that positive light and it always led me in the right direction.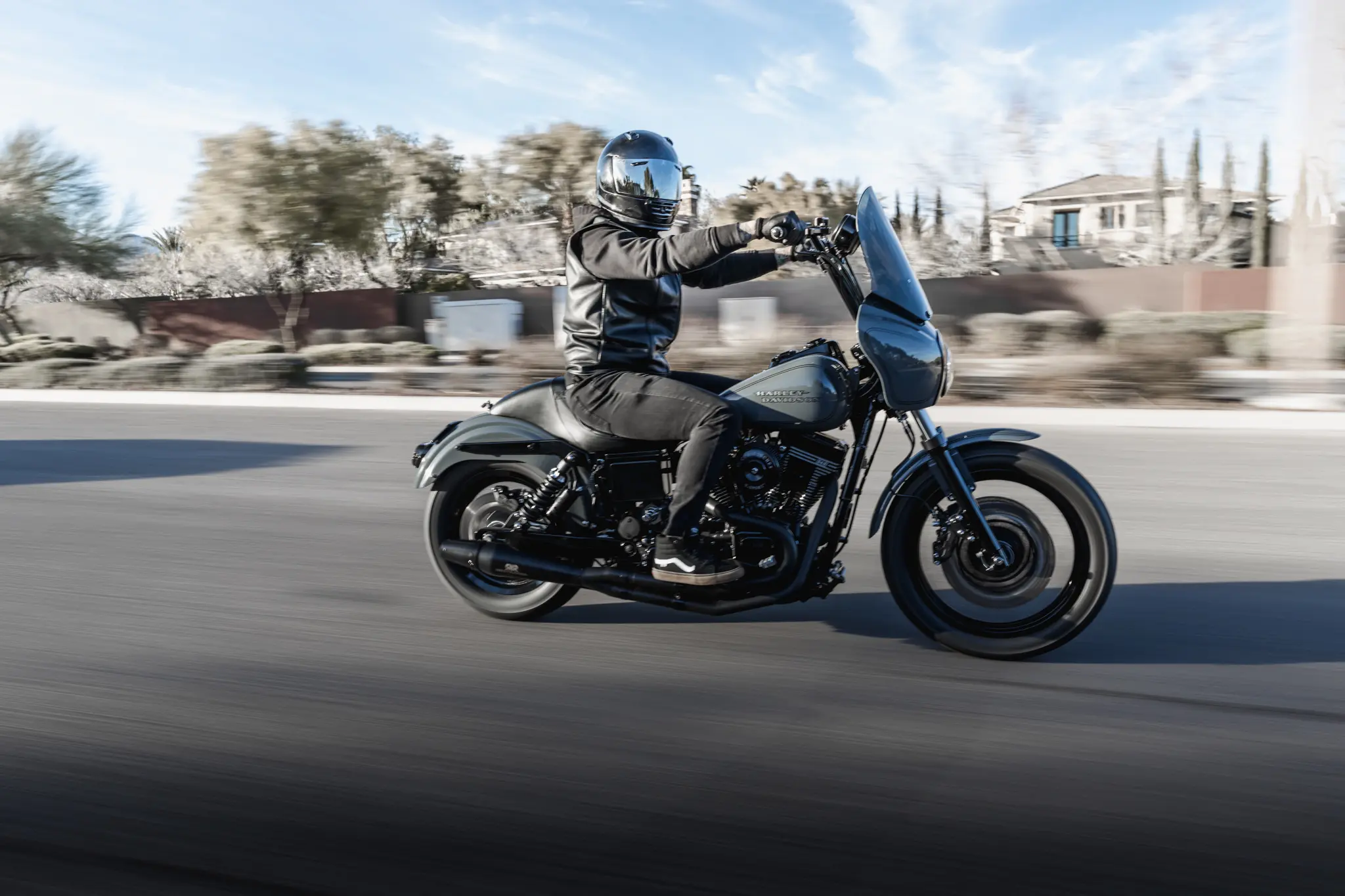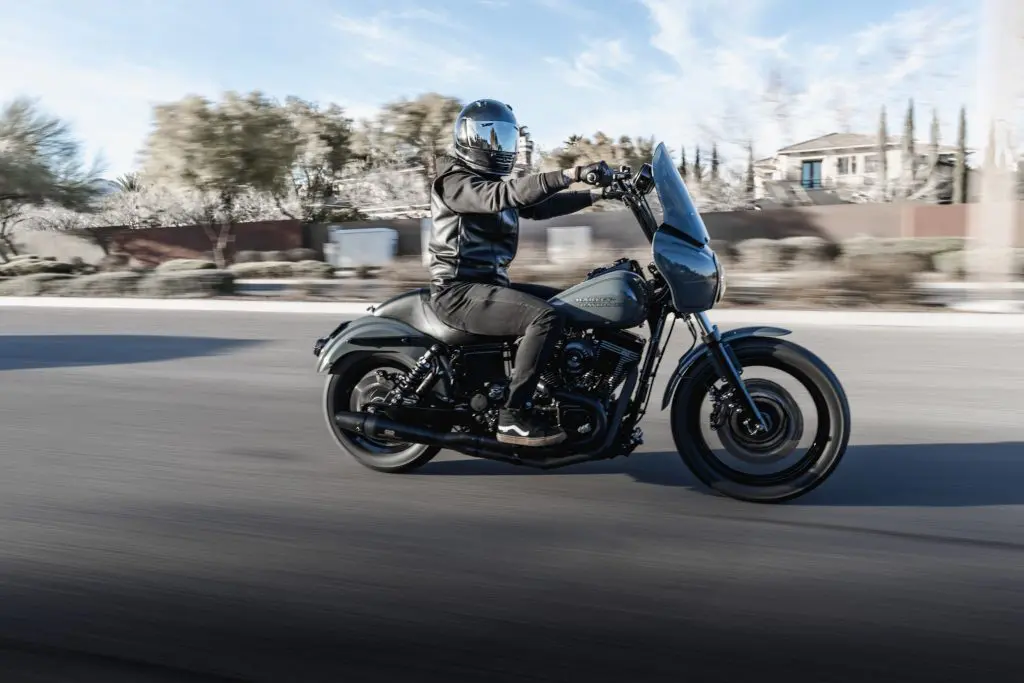 Tell us a bit more about yourself
I'm originally from the San Francisco Bay Area. I worked in the trades as a Journeyman Carpenter for a few construction companies in the North Bay before moving to Vegas to pursue music. I've been a DJ for the past 25 years. I started DJ'ing before it was the trendy "cool" thing to do. I got into it because I loved music. It didn't pay a lot then, so I was doing the construction thing full time and DJ'n on my free time. I wanted a change, so I said, "Fuck It" and quit construction and moved to Vegas in 1998. This was also before the huge nightclub craze. I worked my ass off and since then I've performed and held longtime residencies at some of the most iconic nightclubs and dayclubs on the Las Vegas strip for the past 21 years. Being able to what I do for a living, I know I'm fortunate to pursue my passion for music as a career. My other passion is building things. From cars to motorcycles to homes I've pretty much done my fair share of It. A big part in all of that was my core group of childhood friends from the Bay Area. It just so happened that they were some really talented people in regards to building things. We all worked in some different aspect of the trades, had fast cars and bikes and we all learned from each other. I actually owe a lot of what I know about Harleys today from them. We all still ride and it's the glue that has held our friendship together to this day even though I don't live there anymore. Music has been my business for the past 2 decades but working with my hands building things has always been the core of who I am ever since I was young.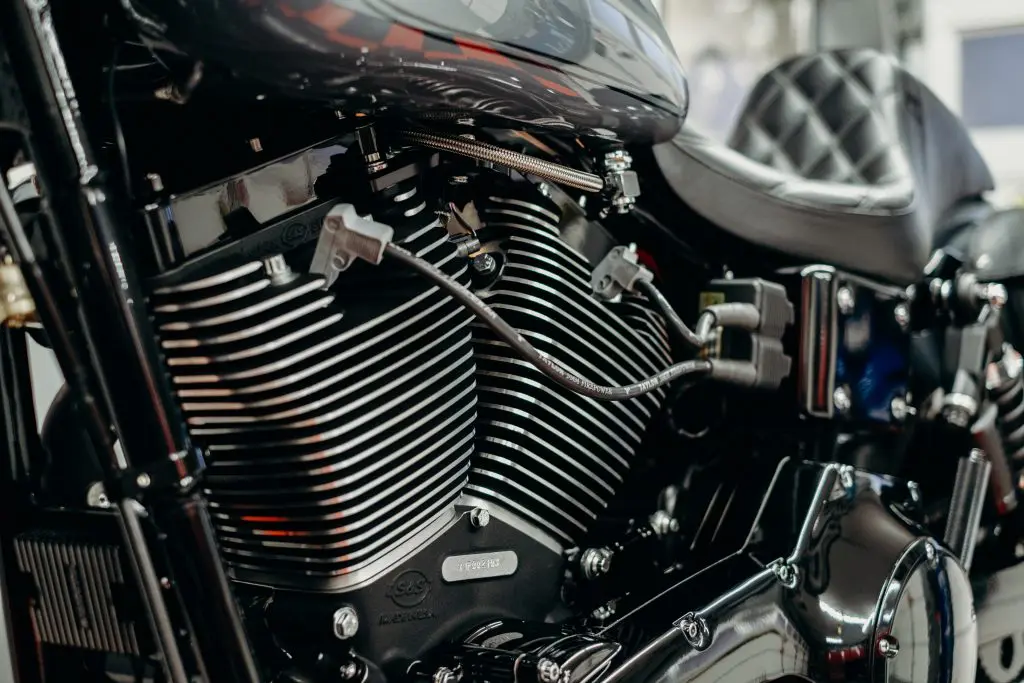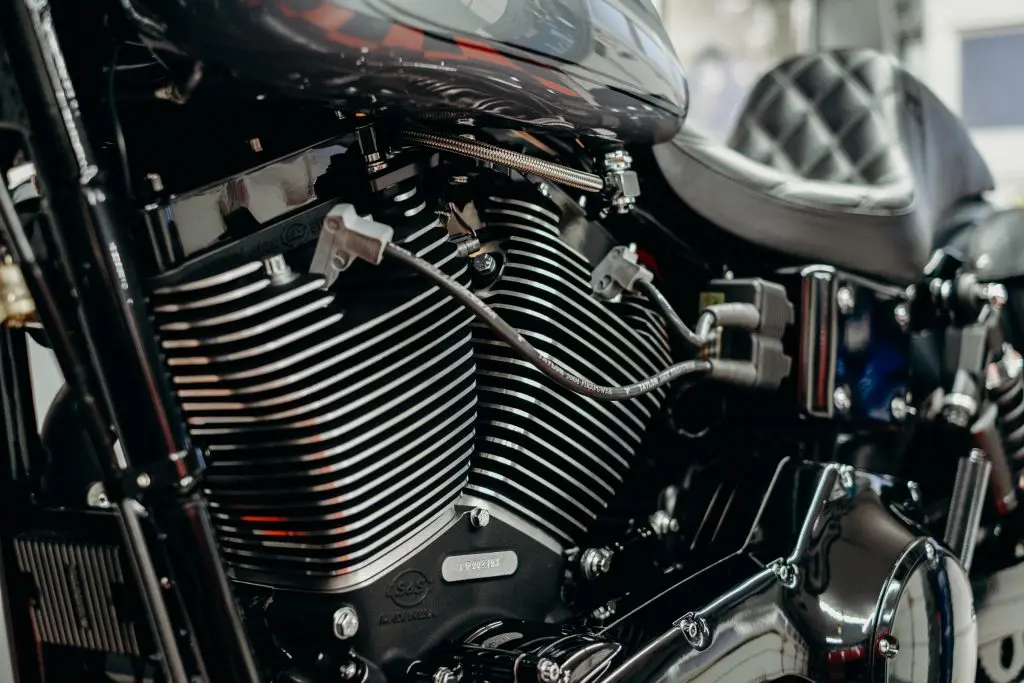 How did this bike come together?
The road of how I got my bike was filled with a lot of good memories for me. Growing up in the Bay Area I was always around Harley's. Even though I moved to Vegas I was in the Bay all the time and I watched the Dyna scene take shape in the mid to late 2000's. I always had a goal in the back of mind to build my own Dyna from the ground up. I got serious on it about 3 years ago and I set out in pursuit of finding the cleanest low mileage bike I could find as the starting point. The bike I was in search of was the coveted FXDXT "T-Sport." It's funny when these bikes came out in 2001, due to the fact that very few people liked them. They'd take the fairings off or run quarter fairings, swap the trees and suspension and ditch the bags. Basically, they took off all the cool shit now that makes them so sought after. I have to admit I myself wasn't even a huge fan of them when they first came out, but they grew on me as the years went by. I think the T-Sport is still one of the baddest models H-D has made to this day. When I decided to do a frame up Dyna build, I knew this was the platform I wanted to build off of. I searched high and low for about 6 months before finding the right one. As luck would have it, I actually found my bike on eBay as soon as it was listed. It was a MINT 2001 Luxury Blue T-sport with 4,600 original miles. The bike was located in Flint Michigan and after a few conversations with the owner I gave him a deposit and booked a flight. Two days later I hopped on a plane with a stack of cash, my helmet and a backpack.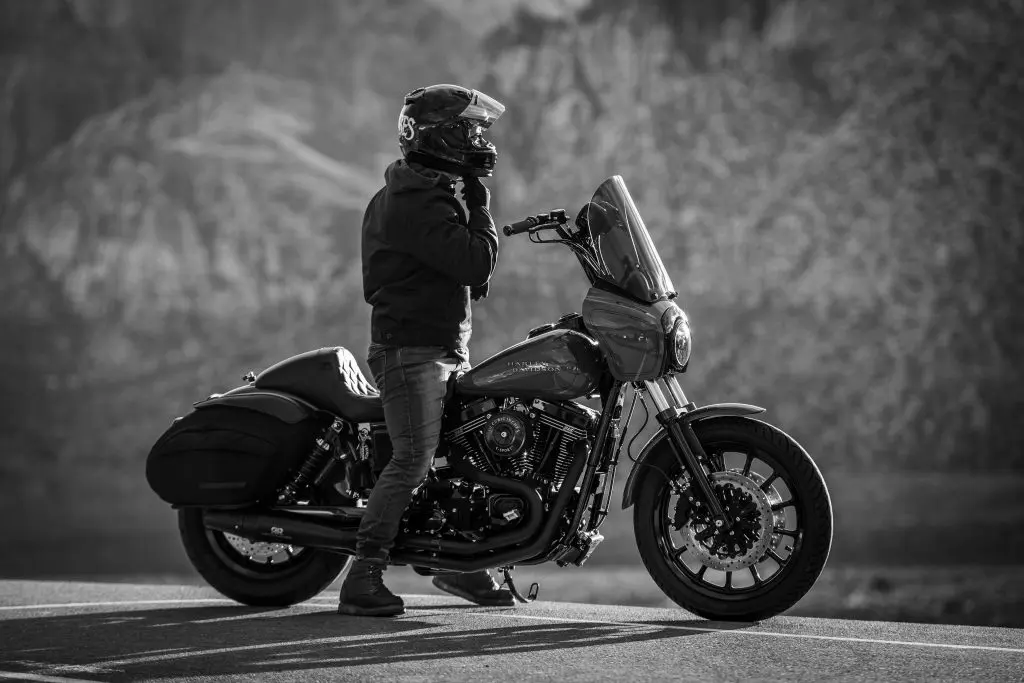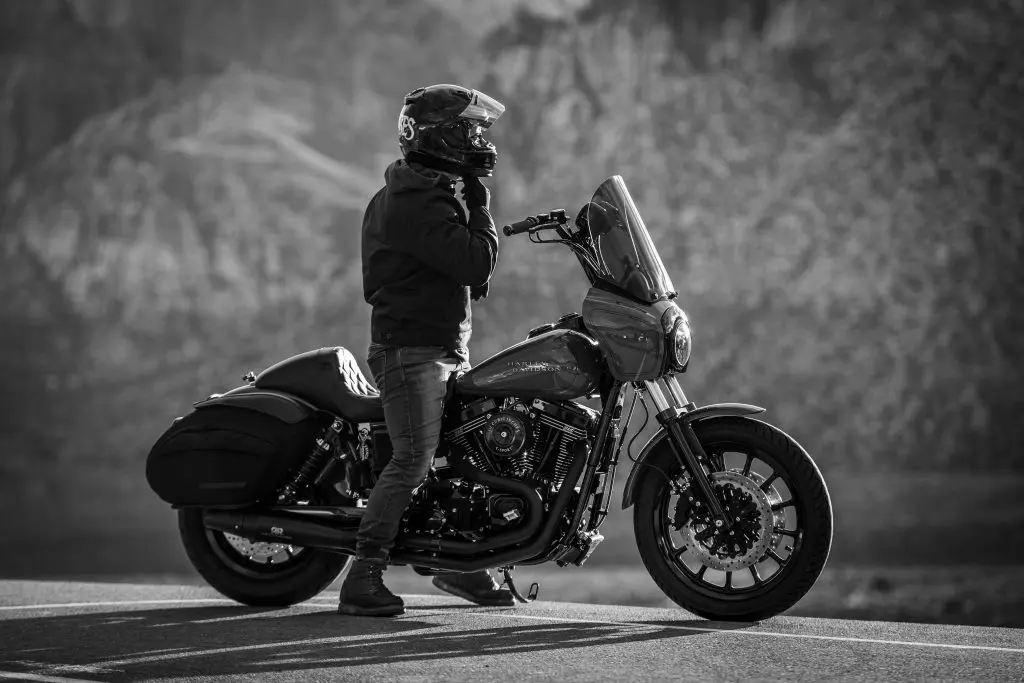 The bike was dope and it checked off all the "must have" items I wanted. Bags were is amazing shape, fairing, windshield gearbox, trees, front/rear suspension all were pretty much untouched. I handed the dude over the cash and next day rode the bike to the Flint Harley Davidson Dealer dropped it off and jumped on a flight home. Big shout out to those guys there at Flint H-D, they were super cool and let me store my bike in the service department at no charge for 2 days before transport came to pick it up and deliver it to Vegas.
Once I got it home the bike went on my lift and I got to shredding it apart carefully. I had a vision of what I wanted to do to this bike before I started. Simple, Clean and Performance was the goal. I wanted to put the best of the best on this bike but still keep true to the OG T-Sport look. I reached out to some of the top people in the industry for motor, paint, parts and powder-coating. First step was powder coat. I got in touch with Snail Motorsports here in Vegas who does a lot of performance-oriented powder coating. They took the frame and a ton of other parts and media blasted them and put on a fresh coat of Gloss Black powder. The front suspension was shipped to Race Tech in So-Cal for the full treatment. I paired that with a set of Fox suspension piggybacks for the rear and I was able to get the bike back to a roller. Next was the motor. After debating back and forth on a 111 or 124 I chose a Black Edition T-111 from S&S. As far as the paint job, I actually first met Gerad from Valley Kustoms here in Vegas at bike fest. I told him about my build and the vison I was going after. At that time everyone was doing panel paint jobs, so I knew I wanted to try and do something a little different. To me OEM Harley paintjobs are a timeless look. I wanted to go that route with my tins but to still put a modern twist on it. Gerad totally got the vision and absolutely killed the paint job. The coolest part of his work though was the customer service aspect. He actually took my tins and fairing back home with him to So-Cal after meeting him in Vegas, knocked out an insane paint job and then personally delivered them back to me 3 weeks later when he came back to Vegas for SEMA. Very cool!
After I had all the main parts of the bike squared away, I focused on the small stuff. To me that what makes the bike when you look at closely. From hand controls to fuel fittings I went through everything and spared no expense. I replaced every nut, bolt, bearing and clip on this bike.
Once the bike was finished put it in the hands of the master Hiro Koiso from Red Rock Harley to tune it. He was able to squeeze 126hp/125hp out of my 111. Needless to say, the bike fuckin rips! All in all, total time from buying the bike to finishing it was close to 2.5 years. Between work and family life I had times I worked on it a lot and then went thru periods where it just sat there. The best part of building it though was the people and friendships I made along the way. It's funny most people trip out on the fact that it was built by a Vegas DJ and not some well-known motorcycle builder when they see it. Just goes to show you, what you do for a profession doesn't define who you are as a person.
GENERAL
Owner- Eric Forbes
Shop-My Garage
Website- djericforbes.com
Year/Make/Model- 2001 Harley FXDXT T-Sport
Build Time- 2.5 years
ENGINE
Type- S&S Twin Cam Black Edition
Size- 111ci
Builder- S&S cycles
Cases- S&S
Cylinders- S&S
Heads- S&S
Rocker Boxes- S&S
Cams- S&S 585
Carburetor- S&S super E
Fuel Lines: Pingel petcock with -8 braided line & Fragola fittings
Air Cleaner- S&S Stealth, SDC black billet cover w/ custom T-Sport Logo
Ignition- S&S IST Ignition
Spark Plug wires- Taylor 9mm Firepower's
Regulator- Cycle Electric Regulator, Stator and Rotor
Starter- Terry's 1.8 kw wrinkle black with plunger start
Exhaust- Red Thunder
TRANSMISSION
Year- 2001
Type- Harley 5 speed
Gears-OEM
Clutch- Rivera Pro clutch w/ OEM basket
Primary Drive- OEM Harley w/ Diamond Chain and Hayden M6 Tensioner
Shifter- Vulcan Works Billet shifter shaft sleeve with Alloy Art linkage
FRAME
Year/Type- 2001 FXDXT
Rake- 28 degree
SUSPENSION
Frontend- OEM T-sport Race Tech springs and Gold valve emulators
Length- Standard
Triple Trees- OEM T-Sport powder coated gloss black
Fork Brace- San Diego Customs
Swingarm- Metamechex Aluminum swingarm powder coated Gloss black
Rear Shocks- Fox Suspension 12.5 piggybacks
Top Motor Mount- Alloy Art Black anodized w/ ARP hardware
Bottom Motor Mounts – H-D mounts & Tru-track front & rear stabilizers
FRONT WHEEL
Builder/Size- Harley OEM mag powder coated black
Tire/Size- Metzler/110/80/19
Calipers- Dual Brembo 4 piston w/ Goodridge stealth lines & billet splitter
Rotors- Brembo 12.8 inch
REAR WHEEL
Builder/Size- Harley OEM mag powder coated gloss black
Tire/Size- Metzler 150/80/16
Caliper- Brembo 4 piston/Goodridge lines/custom brake light sending unit
Chain- EK 520 3D GP SX2- ring chain
Rotor- Brembo 11.8
Sprocket- Drag specialties Flat 48t powder w/ ½ inch billet spacer
PAINT & PLATING
Paint- Factory T-sport style layout and logo with pinstripe on fender/fairing
Colors Used- Pearl Lamborghini Grigio Telesto
Painter- Valley Kustoms
Powdercoating- Snail Motorsports, Las Vegas
ACCESSORIES
Fairing- Factory HD T-Sport fairing and gearbox
Windshield- Altered Industries 16 inch tinted
Front Fender- OEM Harley
Rear Fender- OEM Harley T-sport
Gas Tank- OEM Harley
Gauges- OEM Harley
Handlebars- Lucky Dave's
Risers: Bung King 10-inch straight powder coated black
Grips- Performance Machine
Mirrors- None
Hand Controls- ISR black anodized billet controls
Foot Controls- Hammerhead Designs
Pegs- Thrashin' Supply
Rear Pegs- Boosted Brad
Throttle/Clutch Cables: Magnum Black pearl
Headlight- Moons MC Daymaker 2
Taillight- Moon MC tinted low pro
Turn Signals- What are those?
License Mount- Drag specialties
Seat- BMC The Wall w/ BMC Santoro seat/helmet lock
Bags: OEM T-Sport w/ Altered Industries black anodized bag mounts