Drag Specialties Frame Mounted Heat Deflectors
Frame–mounted heat deflectors from Drag Specialties offer an innovative and simple upgrade to improve your ride comfort. They mount to the frame just under the front of the seat and direct heat away from you on hot summer rides. These deflectors have a tough black plastic construction and are easy to install with all hardware included.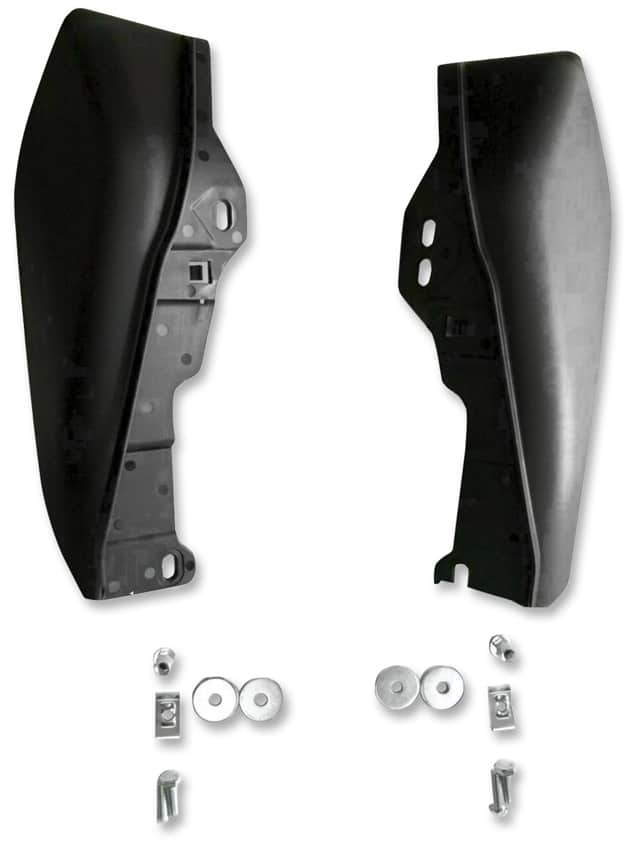 Sold in pairs, they're available for 09-16 FLHT/FLHR/FLHX/FLTRX and Harley-Davidson FL Trike models (not for use with CoolFlow™ fan). For more information and exact fitment, go to the Drag Specialties website or contact your local Drag Specialties dealer.