Drag Specialties King Tour Box Pads
Travel in style and comfort with the Tour Box Pad from Drag Specialties Seats. These pads work with Harley-Davidson King Tour-Paks and Drag Specialties Tour Boxes, as well as working with all OEM and Drag Specialties seats. The pads are made from molded polyurethane foam for maximum comfort and styling.  Features solar-reflective leather on contact areas – a patented process the reduces surface temperature by as much as 25 degrees for a cooler pad. The standard-length armrests provide comfort as well as assisting with getting on and off the bike. Available in Double diamond stitch with silver or red thread for 14-21 H-D Touring models with King- tour box. Pads come with rubber pads and all mounting hardware included. Made in the U.S.A.  Suggested retail price is $443.95.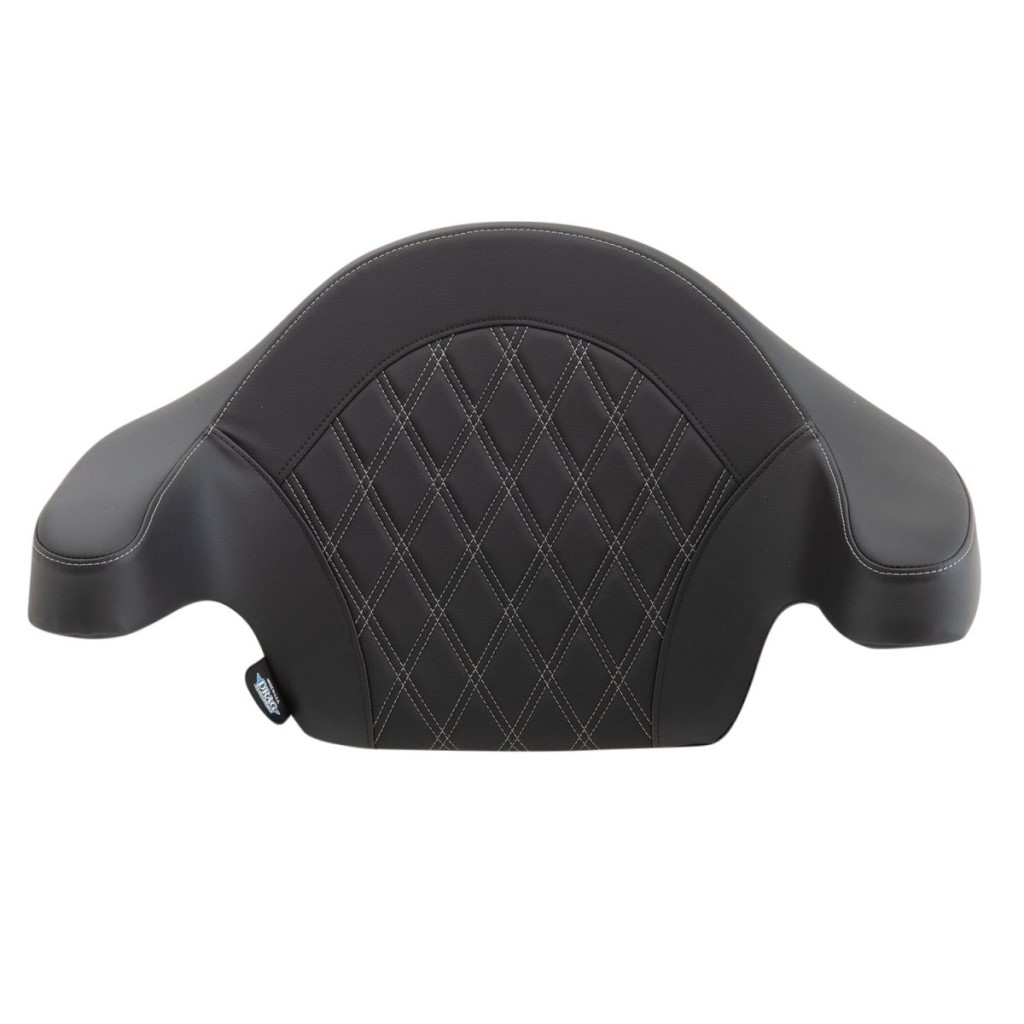 For more information, go here or contact your local dealer.