Drag Specialties Seats Forward-Posititon Predator III Seat for Indian
Improve the comfort and styling of your favorite ride by bringing your seat forward. The Drag Specialties Predator III Seat with Forward-Positioning brings the rider 1-inch forward and ½-inch lower compared to a factory seat. It also brings you 2-inch forward compared to the standard Drag Specialties Predator III seat. The company designed this seat for the rider. It features a narrow front for leg clearance and a 6 ½-inch tall driver support. Each is also made out of molded polyurethane foam for maximum comfort. Drag Specialties covers the seats in high-quality automotive-grade vinyl. The seat brings both substance and style to your ride.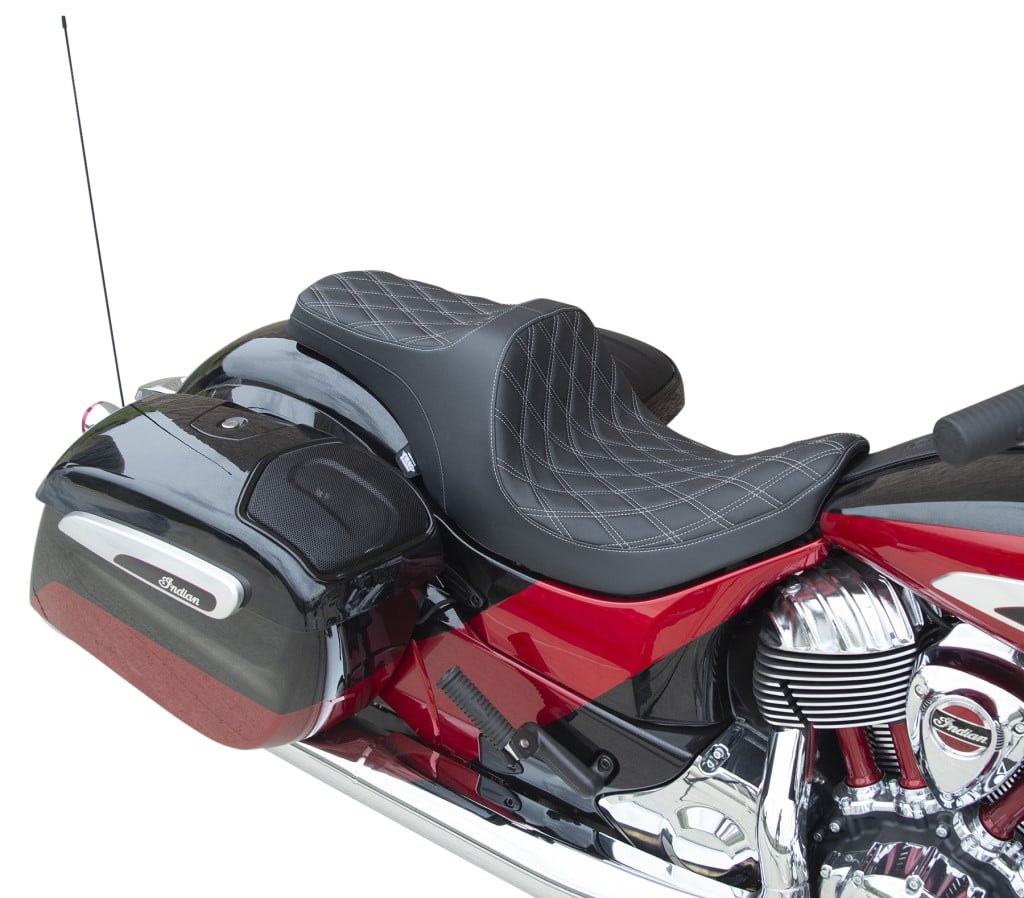 The 3/16-inch ABS thermoformed base is made to perfectly fit, and has a carpeted bottom and rubber bumpers to protect your paint from scratches and rub marks. Available in Double Diamond stitch with black, silver or red thread for 14-21 Indian Chief, Chieftain, Chieftain Vintage, Chieftain Classic and Chieftain Limited. It will also fit the 16-21 Dark Horse, the 17–21 Springfield, and the 15–20 Roadmaster. Made in the U.S.A, the seats weigh in with a suggested retail price of $415.95 to $434.95. For more information, go to the company website or contact your local Drag Specialties dealer.