Drag Specialties Seats Predator III 2-up Motorcycle Seat
Drag Specialties Seats gave the Predator III 2-up seat a 6 ½-inch tall driver support and distinctive styling. That way you feel good and look good at the same time. The seat base is 3/16-inch thermoformed ABS with a carpeted bottom and rubber bumpers to protect the bike's paint. Molded polyurethane foam and a high-quality automotive-grade vinyl cover provide comfort and styling.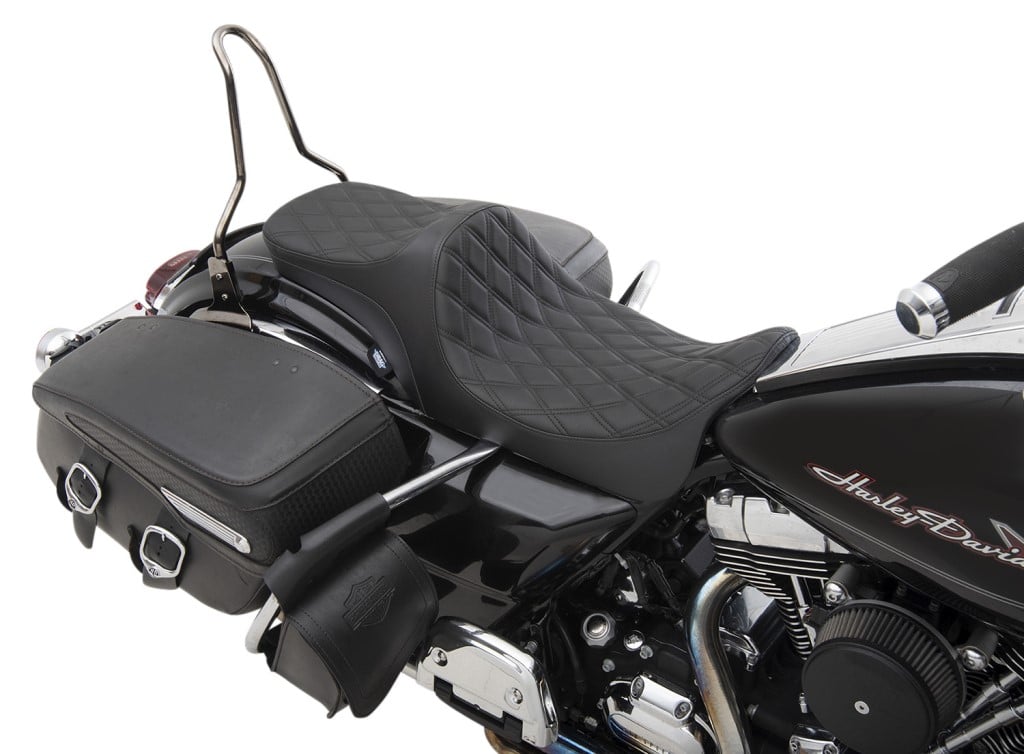 The seats are available in Smooth style or Double-Diamond stitch pattern with black, silver or red thread. The seats fit a variety of 2008-20 Harley-Davidson FLH motorcycles. Additionally, they work with all Drag Specialties (and most H-D) sissy bars. All necessary mounting hardware is included with each seat. The suggested retail price is $329.95 – $489.95. The seats are made in the U.S.A. For more information, contact your local Drag Specialties Seats dealer.