Flaming Skull Mirrors | Drag Specialties
These Drag Specialties flaming skull mirrors are available in two styles to match the look and feel of your Harley-Davidson motorcycle. Choose from either chrome with a chrome flaming skull or matte black with a silver flaming skull as well. Both styles feature 4 1/2-inch diameter mirror heads supported by round stems measuring four inches long. They're sold in pairs and include mounting hardware.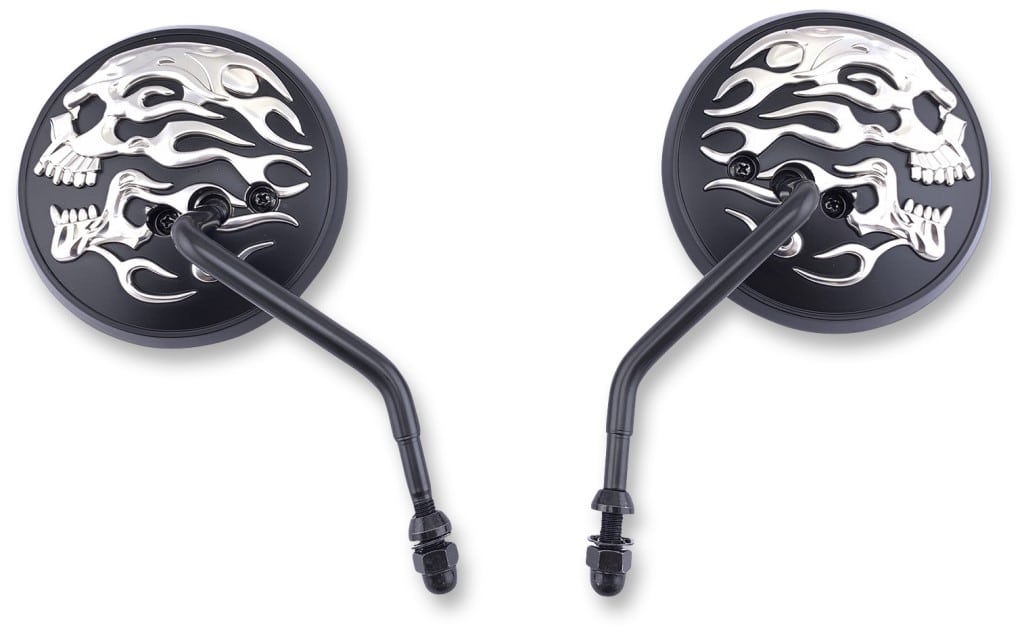 Suggested retail on the Flaming Skull mirrors runs $69.95-$79.95. For more information, go to www.dragspecialties.com or contact your local Drag Specialties dealer.