FTR 1200 Engine Control Manager from S&S
The FTR 1200 engine is one of S&S Cycle's favorite powerplants, designed from the race bikes that inspired it. The crew at S&S Cycle launched several top notch exhausts for the model last year. That said, their latest offering is a technology move: a new ECM. Basically, it gives the base model FTR 1200 to the additional modes found only in the S model.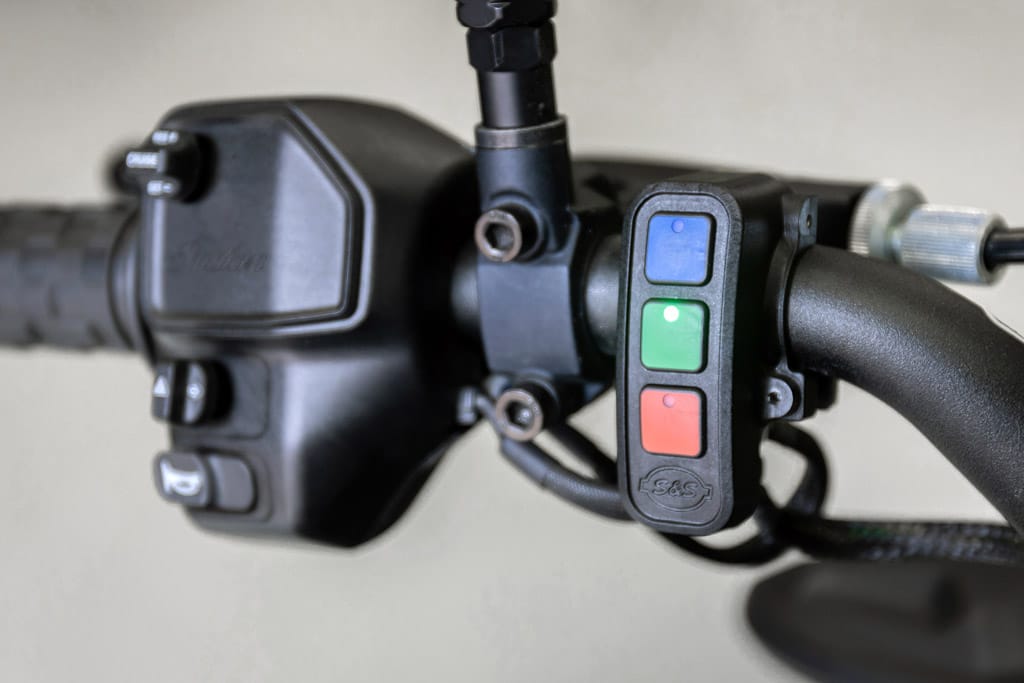 The S&S Engine Control Manager is a handlebar mounted switch that communicates with the FTR 1200 engine's ECM and unlocks the Rain and Sport modes that were previously unavailable on the base model.
Simple installation and easy to access switch allows for quick mode changes and transforms the bike in a single click. MSRP is only $199.95. For more info check out the S&S Cycle site.