Galfer Cubiq Brake Rotors | HardDrive
The masterminds at Galfer have raised the bar even further with the Cubiq Stainless Steel, laser cut rotors. These new rotors combine state-of-the-art technology with a modern design that is significantly lighter than the factory rotors. Creating less unsprung weight which reduces gyroscopic effect making your bike more maneuverable. This new design also improves the contact surface between pad and disc, promoting uniform pad wear and better heat dissipation. Designed for street or track, these rotors are for the rider that wants more than what the stock brakes can provide; longer-lasting, extremely predictable, and consistent with a drastic increase in lever feel, modulation and brake torque.  The Galfer Cubiq design is available in Floating, Solid and Perimeter styles, ranging from 10.5-13-inch diameters. Proudly manufactured in Spain.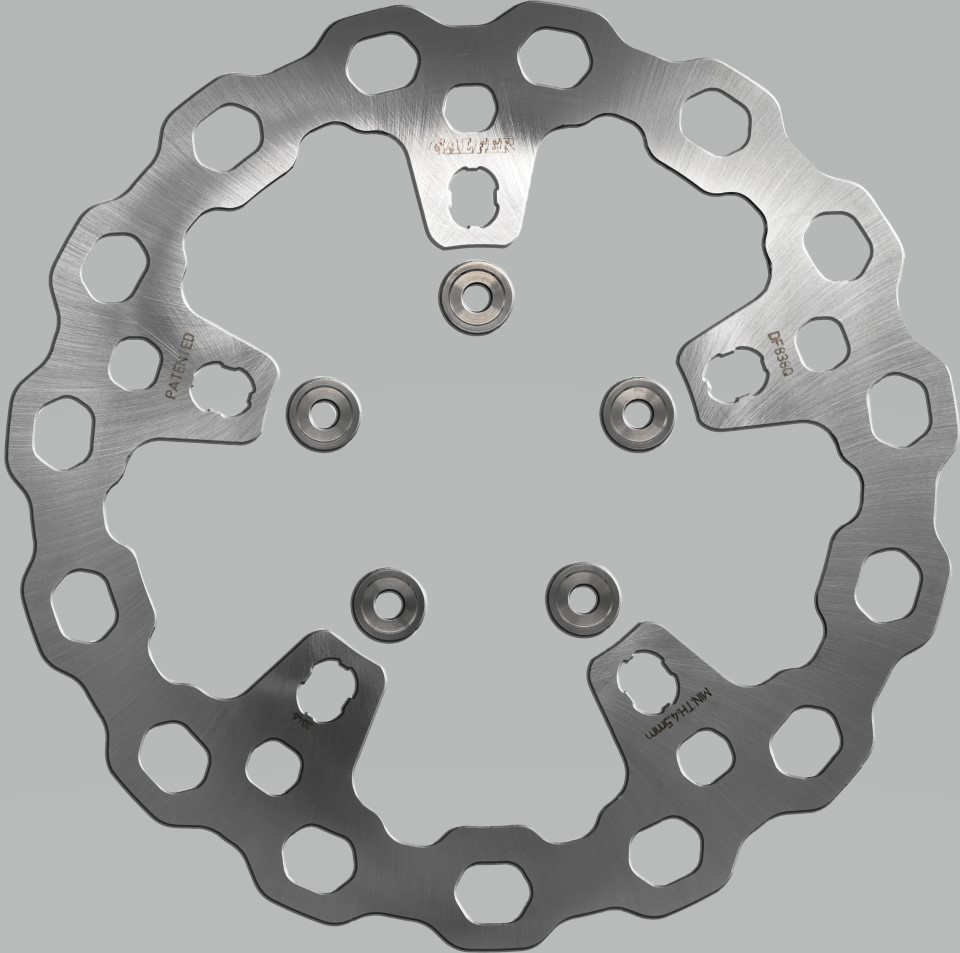 For more information, go to www.hdtwin.com or visit your local HardDrive dealer.