Harley Only Track Day at Chuckwalla Raceway
After all the excitement following the bagger race at Laguna Seca a lot of people have been asking about racing their Harley motorcycles. So here is your chance for an all-Harley track day.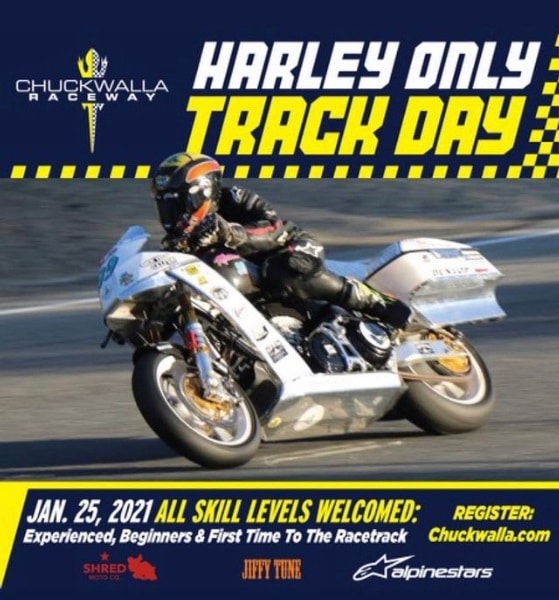 Moreover, Chuckwalla's Harley-only track day is presented by Shred Moto Co, Jiffy Tune, and Alpinestars. The event takes place Monday, January 25, 2021 at Chuckwalla Valley Raceway in California. Get the full motorcycle racing details.