Hawg Halters Inc Dominator Performance Fork Legs
With performance baggers being the big popular thing in V-twins right now, Hawg Halters Inc offers these Dominator Performance fork legs to up the suspension ante on yours. Made to fit all 2014+ Harley-Davidson FL Touring models, they're made of 6061 billet aluminum. Their interchangeable brake mounts are also available in axial or radial styles. Each set of Hawg Halters Dominator legs comes with a chrome moly hollow axle as well.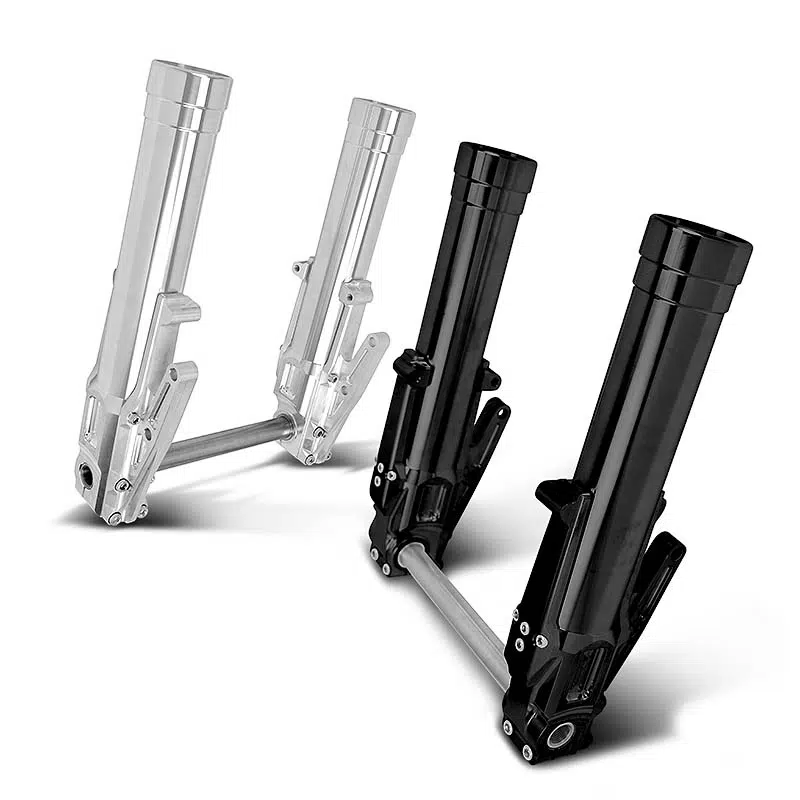 HHI tells us that the Dominators deliver less flex, superior axle clamping, and improved handling. Each set uses stock or custom HHI fork covers. They also accept standard wheels and ABS brakes. Dominator forks work with stock or upgraded suspension components. HHI designed them with integral fender mounts. HHI Dominator Fork Legs are now available in Chrome, Machined, or Black Anodized Finishes. Find a set of these fork legs for your Harley-Davidson here.