Hiro Koiso Racing Keeps Rewriting History
At the 2021 Bonneville Motorcycle Speed Trials Hiro Koiso won "The top time of the meet" on an American V-Twin. He also set two new records.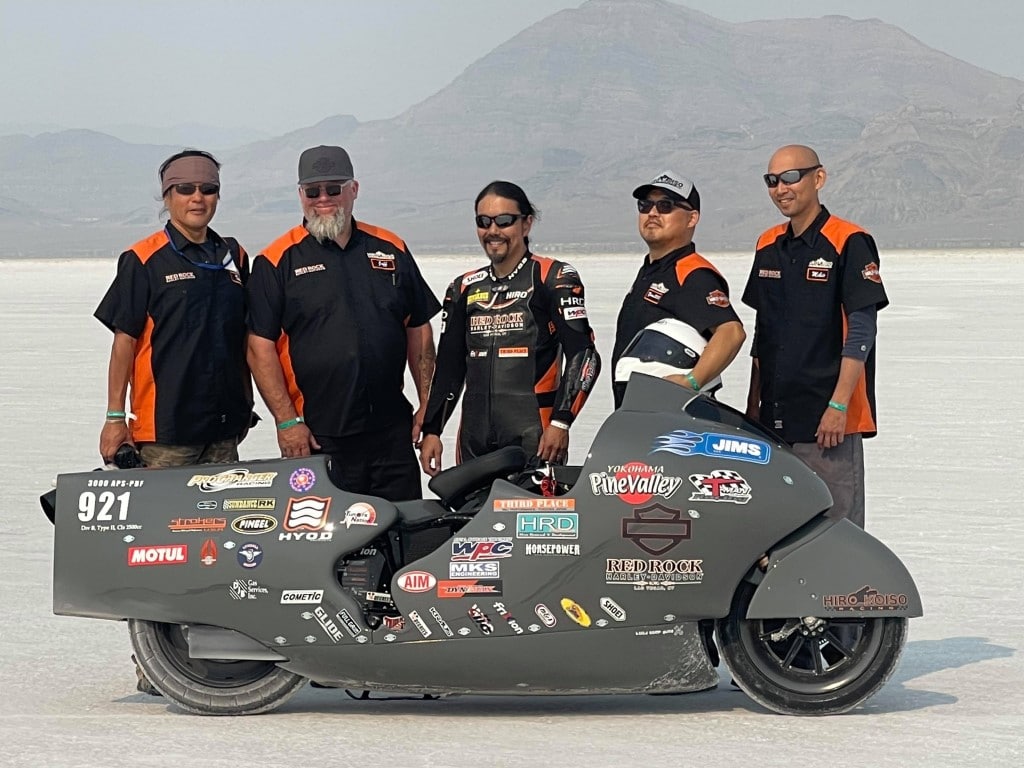 This was Hiro Koiso bouncing back on the salt for the first time since his horrific accident at 221mph in 2019. "I was a little disappointed that the BMST was cancelled in 2020 due to COVID-19. But that gave us the unique opportunity to spend two years preparing the equipment. Everything has been gone through, repaired, replaced, or revised. The bike became as ready as it could be for 2021," Koiso stated.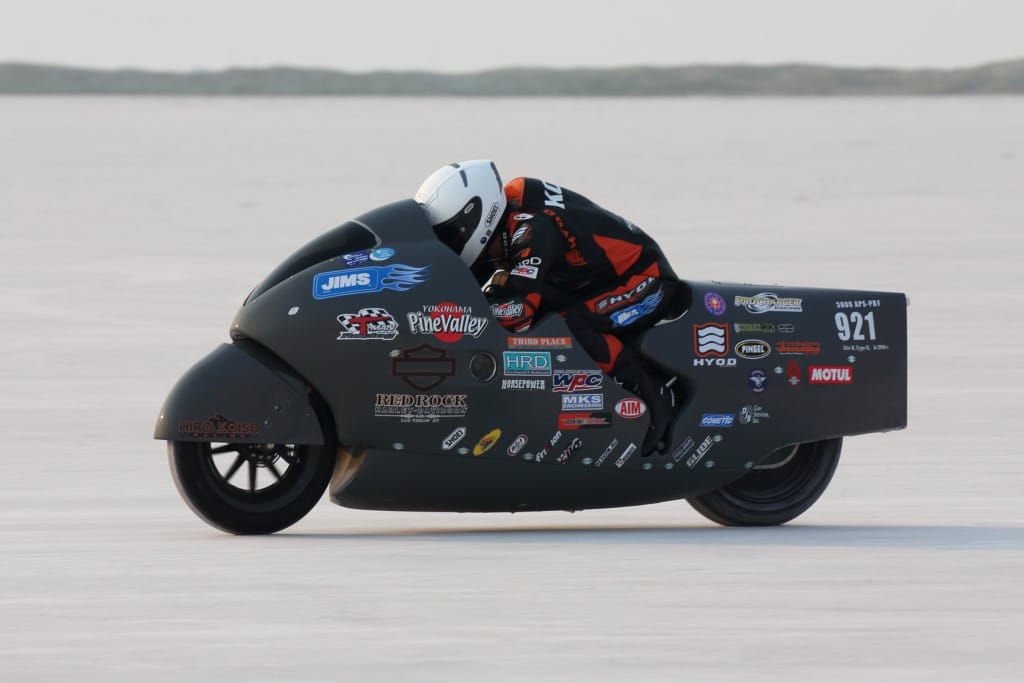 On Aug. 31 2021, Koiso rocketed down the salt at 246.082 mph. He backed that up with 251.484 mph on the return. These two runs yielded thumbs up to two new records in:
AMA national record of 248.783mph* in 3000APS-PBG class, 
FIM World record of 249.443mph* (401.440km/h) in Category I, Group A1, Division B, Type II, Class 2500cc.     
*pending ratification
In addition, the 251 mph pass was the fastest speed of the entire event, The team received the "2021 Top Time of the Meet " award.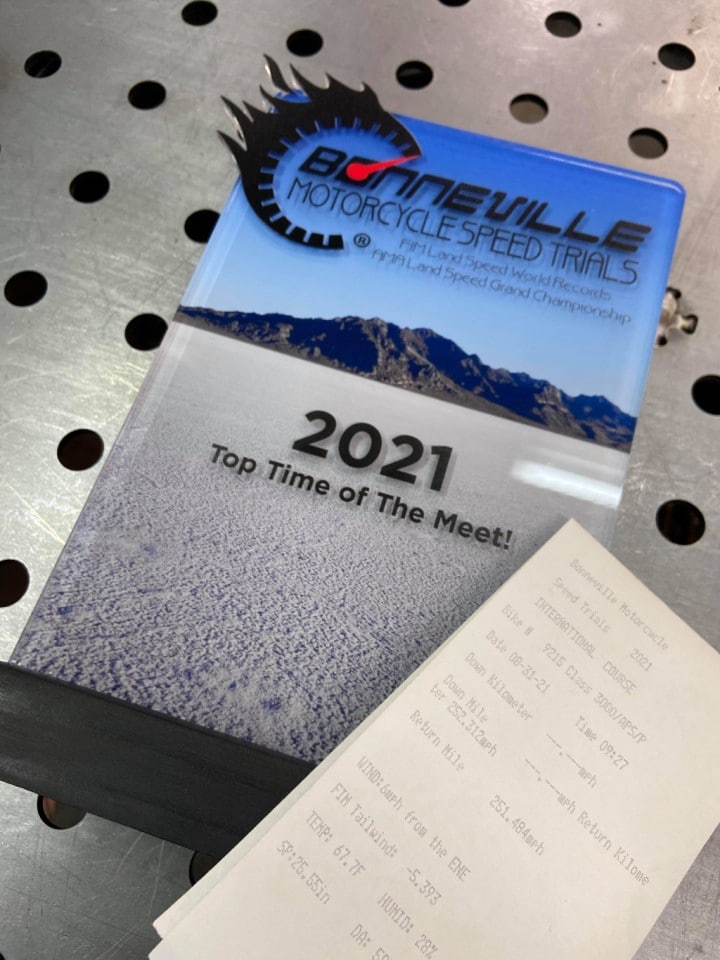 Hiro Koiso: Back in the Saddle Again
"This is such an honor and amazing feeling that this old school air cooled, pushrod V-Twin could be recognized as the fastest among the modern turbocharged four cylinders motorcycles and streamliners. We are very proud of what we achieved this year, but more importantly I personally would like to thank people in the LSR community who helped us get back on the Salt from the 2019 crash, my family, dear crew members who traveled from Japan despite the restrictions and sponsors who believed in us. I am extremely fortunate to have them in my life." Koiso stated.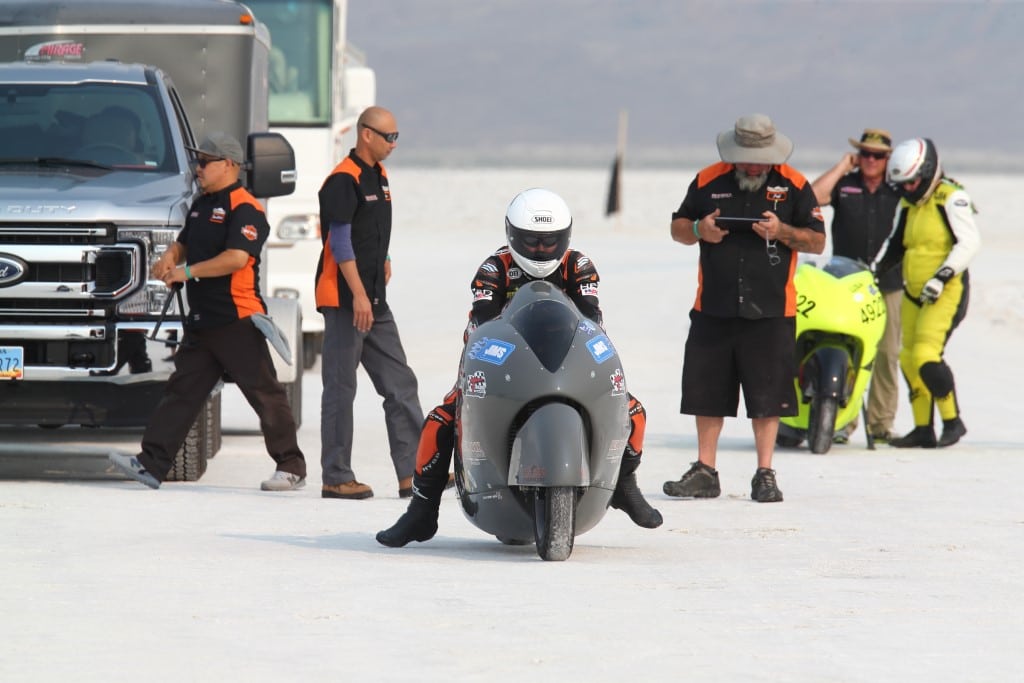 Hiro Koiso Racing is powered By: Red Rock Harley-Davidson, JIMS, T-Man performance,  Pine Valley, ProCharger, HRD Performance, Third Place, HYOD, AIM Corp., Horsepower Inc., Darkhorse Crankworks, WPC Treatment, Fuji WPC, Frixion, MKS Engineering, Pingel Enterprise, Worldwide Bearings, MOTUL USA, Cometic Gaskets, Lyndall Brakes, Kraus Motor Co., Sundance Enterprises,Inc., True-Track, Custom Cycle Engineering, Dynoman, Strokers USA, SHOEI Helmets, 45 Degrees, Active, Ram Pro Line, Full Gain, Tuners Nation, DJB Gas service Inc.