Indian Chief: Carey Hart Knocks Jon Bernthal's Custom Out of the Park
I mean, who wouldn't want to customize an Indian Chief for The Punisher? Carey Hart got as close as you can get to that in real life when he transformed this Chief for actor Jon Bernthal who played the MCU version of the character on Netflix.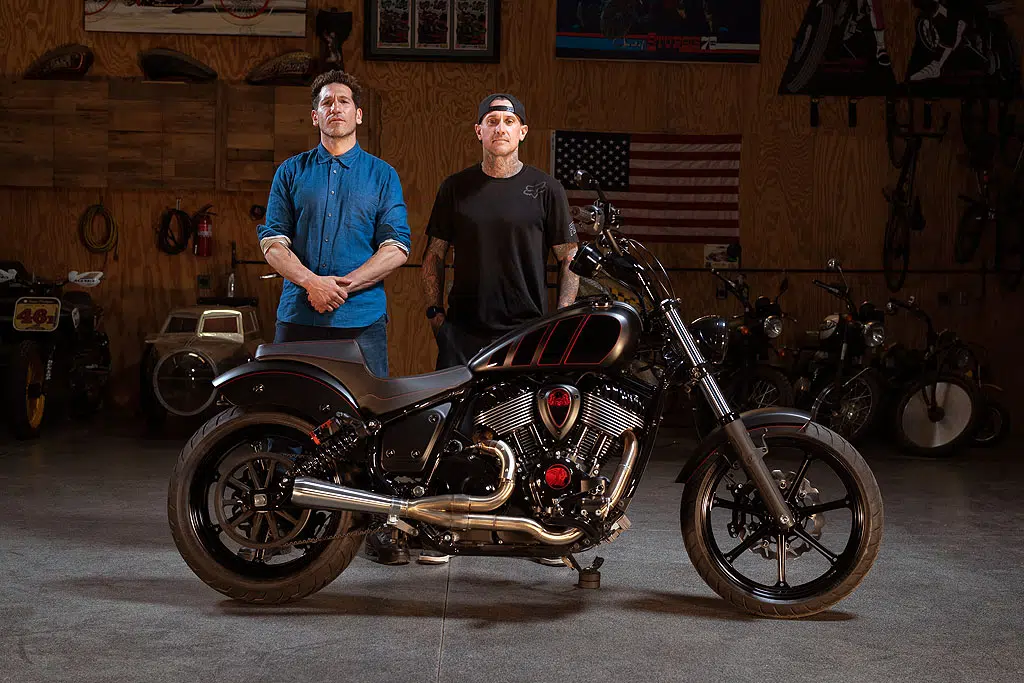 This isn't Carey Hart's first ride at the Indian Chief rodeo, as you may recall. Earlier this year Indian tapped him, Paul Cox, Keino Sasaki, and Go Takamine to each customize one of three new Chiefs as part its campaign to get the word out on the new model targeting the customization crowd.
That earlier Chief took Carey outside of his comfort zone. This one continues that journey as the first motorcycle he's built for someone else to ride.
VTV: Tell us how Jon Bernthal came to be involved with the project. What kind of bike was he looking for?
CH: Jon is a big Indian Motorcycle fan. He had been riding a scout for the last couple years and the opportunity came up to have a custom Indian Chief built for him. My name was thrown in the ring and I gladly took the opportunity.  He didn't want anything flashy. He is a very low key person in his personal life and didn't want to be riding a fishing lure. It was flattering that he wanted to take my lead. I'm big into performance, comfort, and dependability. So I wanted to build him something that was reliable and fit him like a glove. Luckily we are about the same size, so it was easy to get the fitment correct
VTV: What was the hardest part of the project?
CH: Honestly, this is the first time I've built a motorcycle for someone other than myself, so it was pretty nerve racking the entire time. The hardest part was giving the bike a custom look without going wild on paint and finishes. I had to get creative w/ parts that I made and details on the bike that you pick out only by looking at the details of the bike. 
VTV:What do you like most about this bike and why?
CH: I love the stance and over all look of the bike. All of the bikes I build for myself and/or competitions tend to be pretty wild and busy. In V-twin it's definitely about show. This bike is what I would build for myself as a daily rider. I really like how the paint came out. A bit of classic paneling w/ two tones of gloss and satin. And I'm a sucker for titanium hardware from my MX days! This bike has about $3k worth of pro bolt titanium hardware on it. 
VTV: What was the overall design idea going in?
CH: Truthfully, there wasn't an exact "design idea" in this build. I literally started with getting the seat, bar, and peg positioning good for what I thought Jon needed. At that point I worked on parts, coating, and hardware to finalize how the paint would look. Sort of a reverse engineer approach.
VTV: What are your hopes for this build for Jon Bernthal?
CH: I hope that this bike motivates him to get on it as often as possible. The capabilities of the Chief are pretty limitless. I hope that he does some long haul trips on it, and we'll as hit some of the great LA canyons on the bike. I wanted to build it to where he can ride it, not have it be just a conversation piece. Also low key enough to where it brings attention to the hard core v-twin rider, but not a big attention getter for him w/ general public. Hope that I checked all of the boxes on this build for him and he puts many miles on the bike in the near future.
All said, Carey gave Jon exactly what he wanted in a customized Indian Chief. That's what really counts and judging from Mr. Bernthal's expressions, we'd say Carey knocked this one out of the park, too.
Bernthal/Hart Indian Chief Specs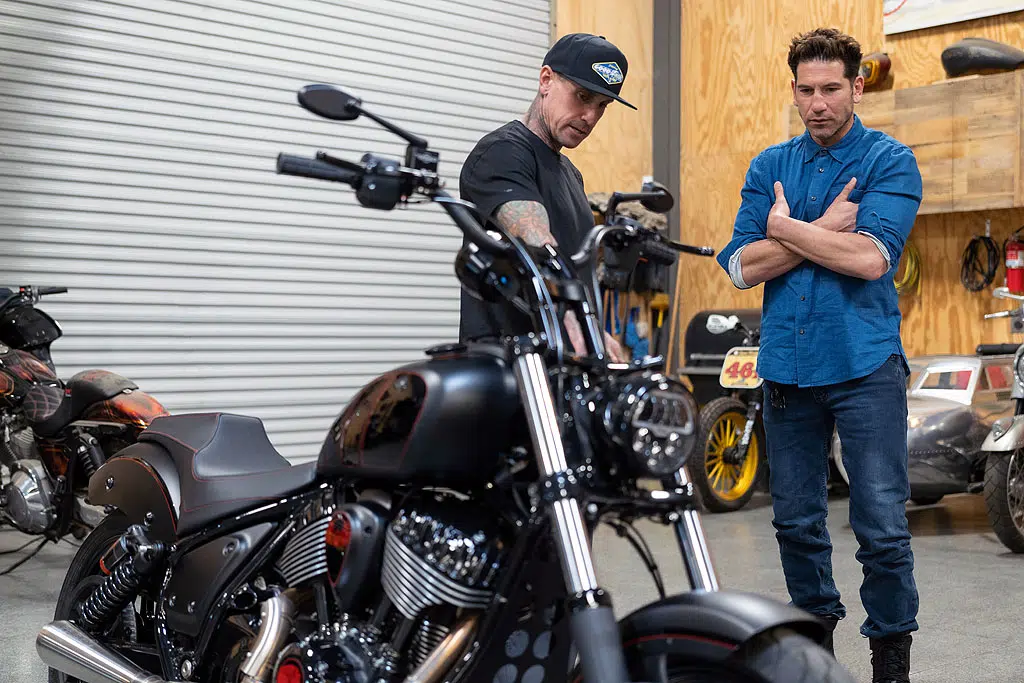 Photography by Drew Ruiz and Indian Motorcycle