Indian Chief Selected Builder Go Takamine | VTV Interview
By now I'm guessing you know that the 2022 Indian Chief was designed as a customization platform. While it's a really great bike in its stock form, Indian Motorcycle intended it for you and I to change it up. To that end, they gave three Chiefs to four bike builders to get medieval on with their creative mojos. Those lucky few would be Carey Hart, Keino Sasaki, Paul Cox, and Go Takamine. Indian chose them for the different styles that their work represents and we can't wait to see the finished results. Moreover, we've interviewed them all for you. Here's what Go Takamine had to say about the platform.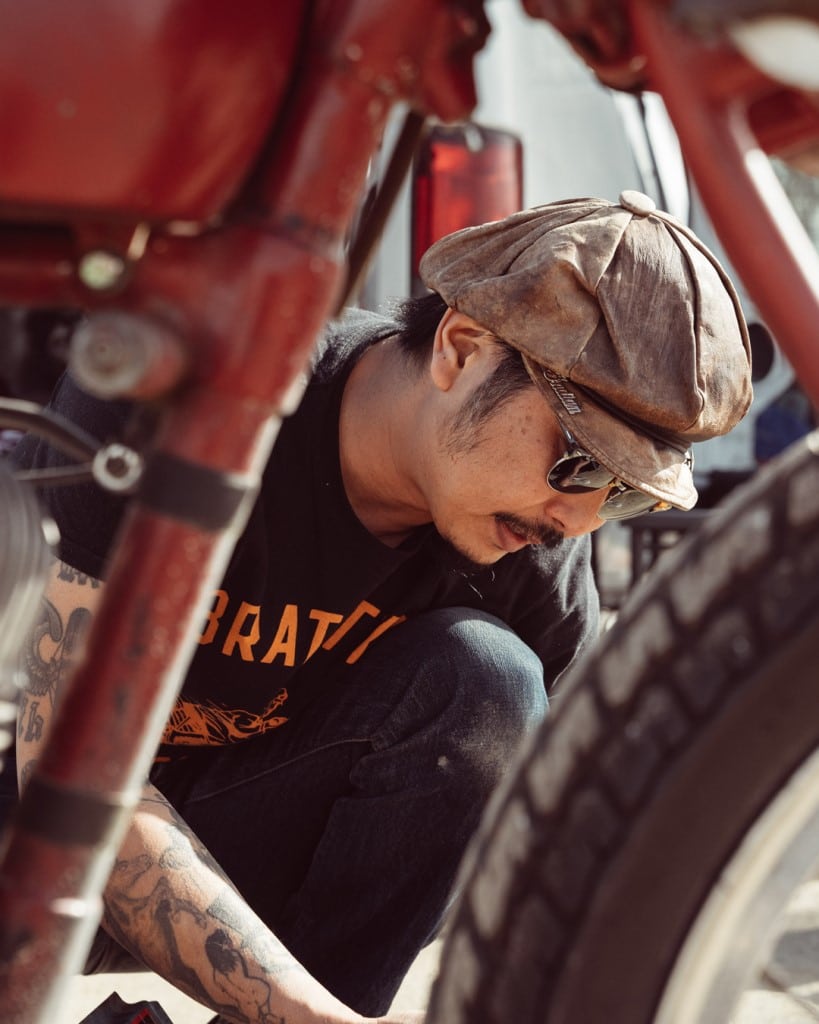 Brat Style 101
Go Takamine's signature move is the brat style. It's a no-bullshit aesthetic devoid of flashy bells and whistles that's reminiscent of old bobbers. But it's also not the same animal as a full bobber, either. Like those old bobbers, the frame is usually left alone, which is what separates OG bobbers and choppers; chopping meant cutting into the frame, usually at the neck. Bobbing meant shedding weight and cutting the fenders (i.e. bobbing them).
Anyway, enough of the history lesson. Slammed solo or long, flat seats serve as saddles on brat motorcycles. Mids, rearsets, MX or superbike handlebars, and knobby dirt tires are also known associates of the style. So having said that, and knowing that brats are Go Takamine's genre-of-choice, I'd be surprised if he busted out something away from that. But who knows? For all we know, he might be turning his Chief into a trike…
…but I doubt it.
Go Takamine on the New Indian Chief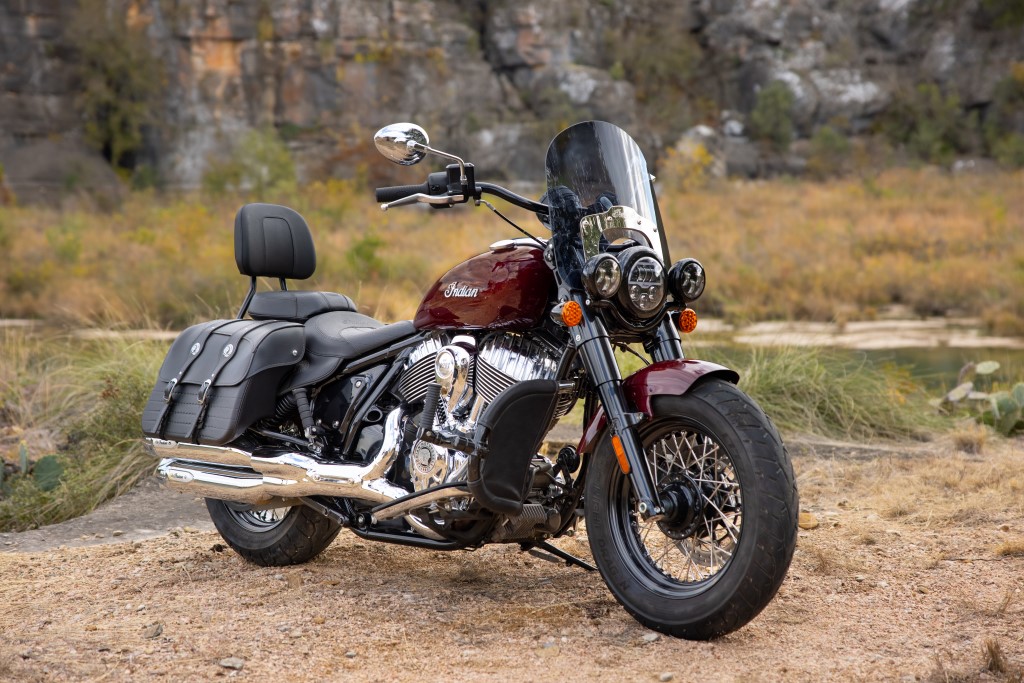 VTV: How'd you get involved with the Indian Chief project?
GT: My good friend Ola offered me about this project few year ago. He's designer of Indian company.
VTV: Why did you choose to do it?
GT: The Indian company offered me another project four or five years ago. But I was so busy I couldn't build it. That is one of the reasons. Indian is also my favorite brand. I'm honored to be able to work with them.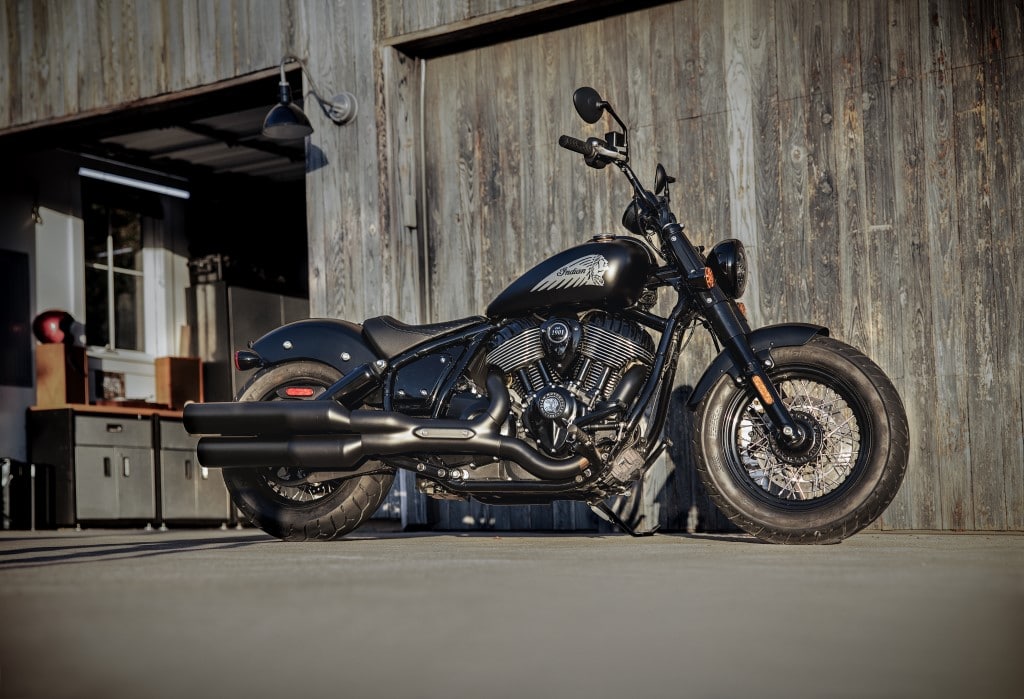 VTV: Like most about the Chief in and of itself as a stock bike?
GT: I really like the design of the frame. Especially around the neck. Also, the air-cooled engine and its design are great as well. I rode this bike around LA for about an hour. The torque was monster. It was amazing! I love it.
VTV: Tell us about the direction you're going with the bike and why.
GT: This bike is already cool. The tank and frame design are especially wonderful. That's why I wanna take advantage of this new Chief and mix vintage bobber with Brat Style.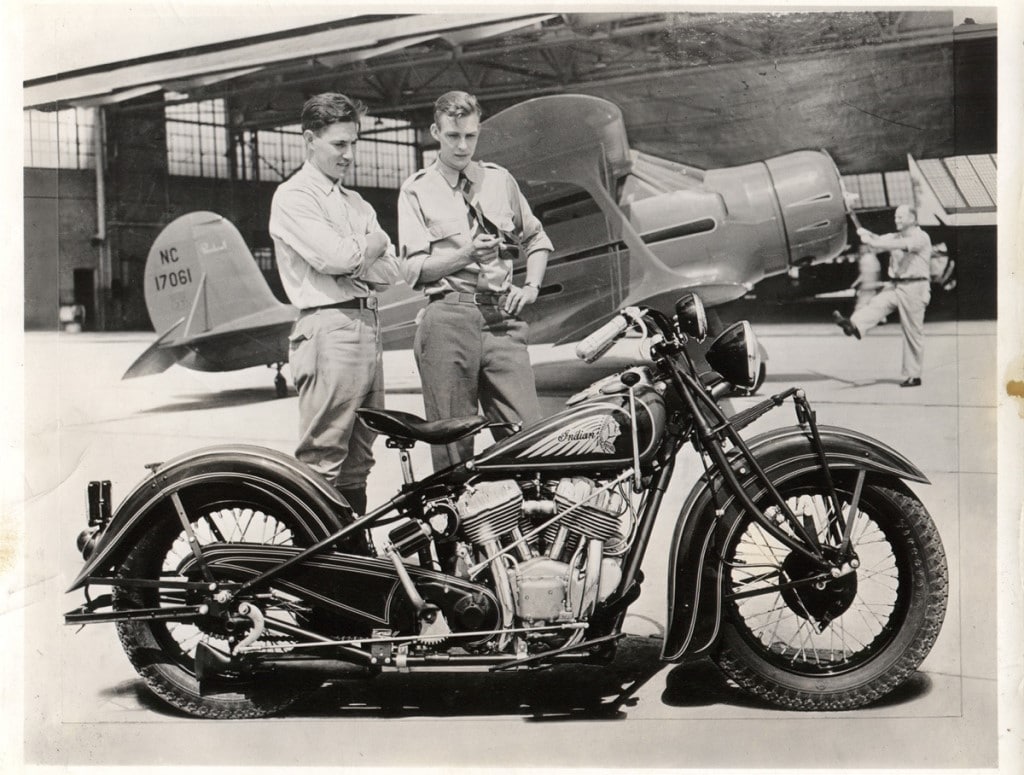 VTV: If they'd given you two bikes instead, what would you have done with the second bike?
GT: I don't have any idea, but I'd customize it and ride far away.
Our Indian Chief interviews conclude this week with Keino Sasaki and Paul Cox. Explore the full stable of Indian Motorcycles here on their website.