Indian Motorcycle: Robbie Maddison Teaches Kids to Ride with the eFTR Jr
As you may know, Indian Motorcycle recently announced the eFTR Jr. It's the company's first electric youth model, designed to cater to the next generation of riders. By which they mean, it's not just one of those battery-operated toys with training wheels some of us know from our childhoods.
Moreover, the minibike makes a great gift this holiday season for parents with a love for motorcycling to hand it down to the kids. Among those is Professional Stunt Rider Robbie Maddison. He's featured in Indian Motorcycle's #HandItDown video sharing his love for two wheels with his boys.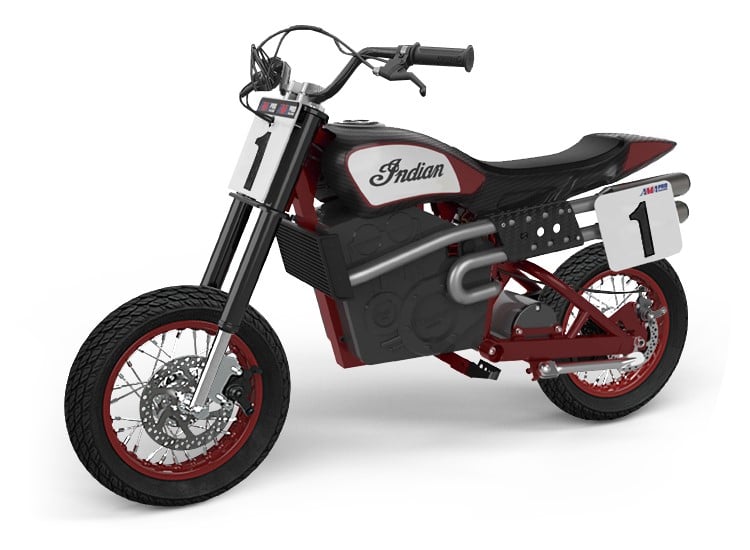 Additionally, the Indian Motorcycle eFTR Jr also packs features you'd find on its larger gas-powered cousins like disc brakes, monoshock suspension, inverted forks, and a twist throttle. It starts at $749.99 and you'll get the full details on the ebike here.