Indian Sponsors 2020 One Moto Show
The 2020 One Moto Show is coming up and Indian Motorcycle is all set to sponsor it yet again. The brainchild of custom builder, coffee lover, and owner of a name any fantasy character would love to have, Thor Drake, The One Moto Show is one of the most popular events on the custom bike circuit.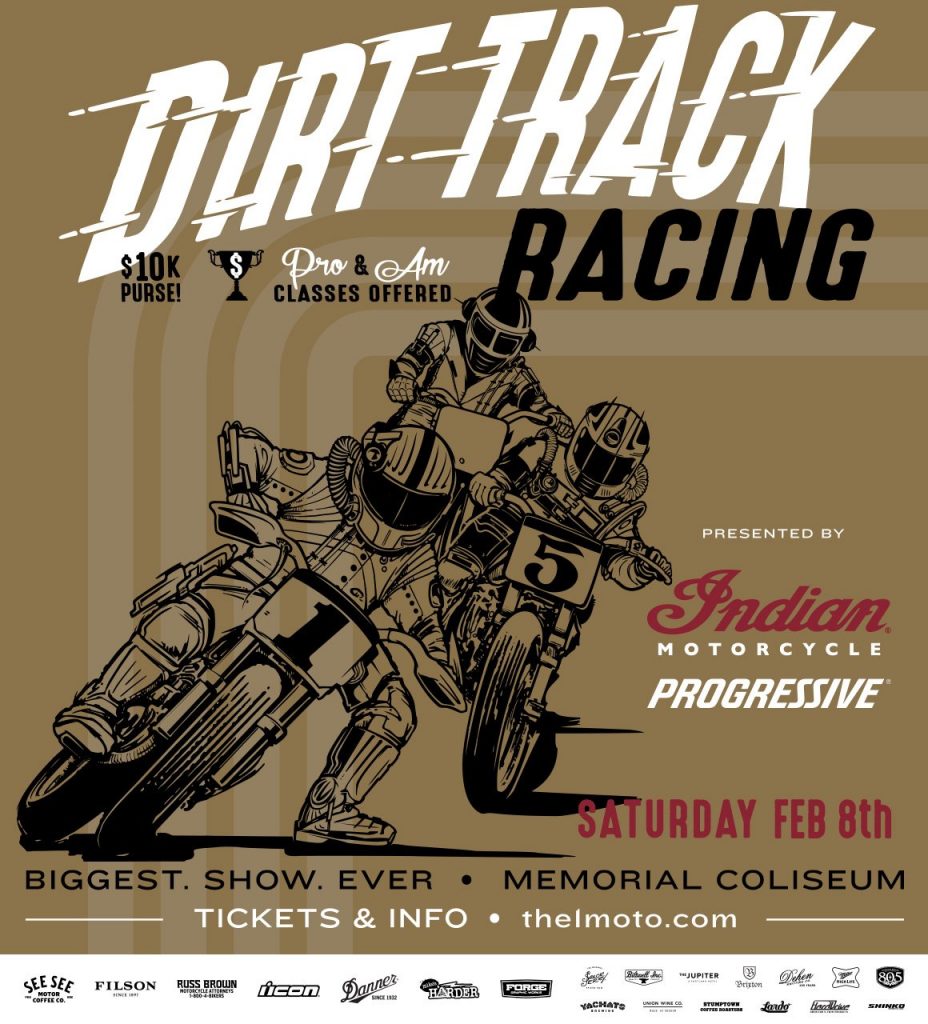 Each year, legions of motorcycle enthusiasts from around the world converge on Portland to marvel at the show's eclectic assortment of one-of-a-kind customs, and revel in the care-free, no-holds-barred motorcycle lifestyle. In addition to the show's extensive array of custom motorcycles, the show also plays host to Super Hooligan racing, where amateur riders race stock V-twin motorcycles on a short oval track, banging bars and trading paint to the finish.
To meet capacity demands, this year's event will be held in downtown Portland at the iconic Veterans Memorial Coliseum. The new venue provides three times more space and, for the first time, allows the custom motorcycle show and The One Pro Super Hooligan Race to coexist under the same roof.
The One Moto Show is anticipating a 300-percent increase in attendance, in addition to 150 builders and more than 200 custom-built motorcycles. In addition to the custom builds and The One Pro Super Hooligan Race, the show will also host more than 80 vendors. Guests will also enjoy live music from a variety of local Portland bands, including the Hot Snakes, Red Fang, and more.
The One Moto Show presented by Indian Motorcycle will take place February 7-9, 2020. For more information and ticketing for The One Show and The One Pro Race, visit The1Moto.com. To learn more about Indian Motorcycle visit IndianMotorcycle.com and follow Indian Motorcycle on Facebook, Twitter and Instagram.