Installing OG HoneyComp V3 Foot Pegs: Video
Installing foot pegs like the OG HoneyComp V3 is a quick and easy way to add a little style to your Harley-Davidson. Check out this video and you'll see exactly what we mean.
These modular pegs offer a replaceable top platform so you can have multiple gripper styles to match your need. For the aggressive rider out there, you'll be able to replace your gripper for cheap without having to buy an other full set of pegs. The new optimized OG HoneyComp V3 design will provide the extra grip needed. Available for the new Harley-Davidson Milwaukee-8 Softail models!
3.75-inch long x 2.35-inch wide
6061 T6 Aluminum
Stainless Steel Clevis taper style clevis
Hard-Anodized finish
Laser engraved OG logo
Fully adjustable
Improved overall toughness & durability
Tapered edges for better lean angle
Machined top-centered logo
Pegs are sold in pairs
Stainless steel hardware included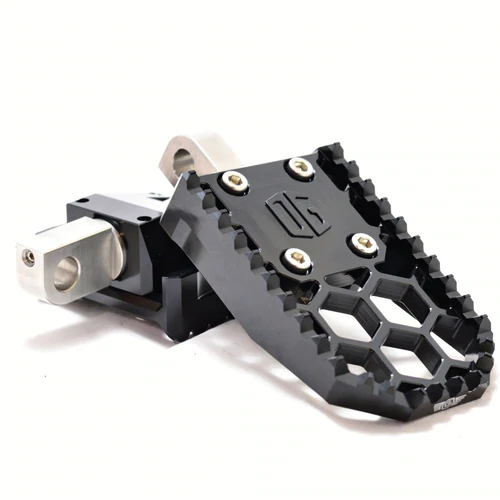 Like what you see? Pick up a set of foot pegs here and get going.