Today, Harley-Davidson presents the evolution of LiveWire as a standalone brand and LiveWire ONE – the electric motorcycle built for the urban experience.
Jochen Zeitz, Chairman, President and CEO of Harley-Davidson:
"As part of The Hardwire Strategy, we made a commitment that Harley-Davidson would lead in electric. We recognized the pioneering spirit and brand value in LiveWire for our community and took the decision to evolve the original LiveWire motorcycle into a dedicated EV brand. Today's LiveWire ONE builds on the DNA of Harley-Davidson but with the electric focus and ambition of the new LiveWire brand. Harley-Davidson and LiveWire will continue to rewrite the motorcycle rulebook and we are excited about this next chapter in our legacy."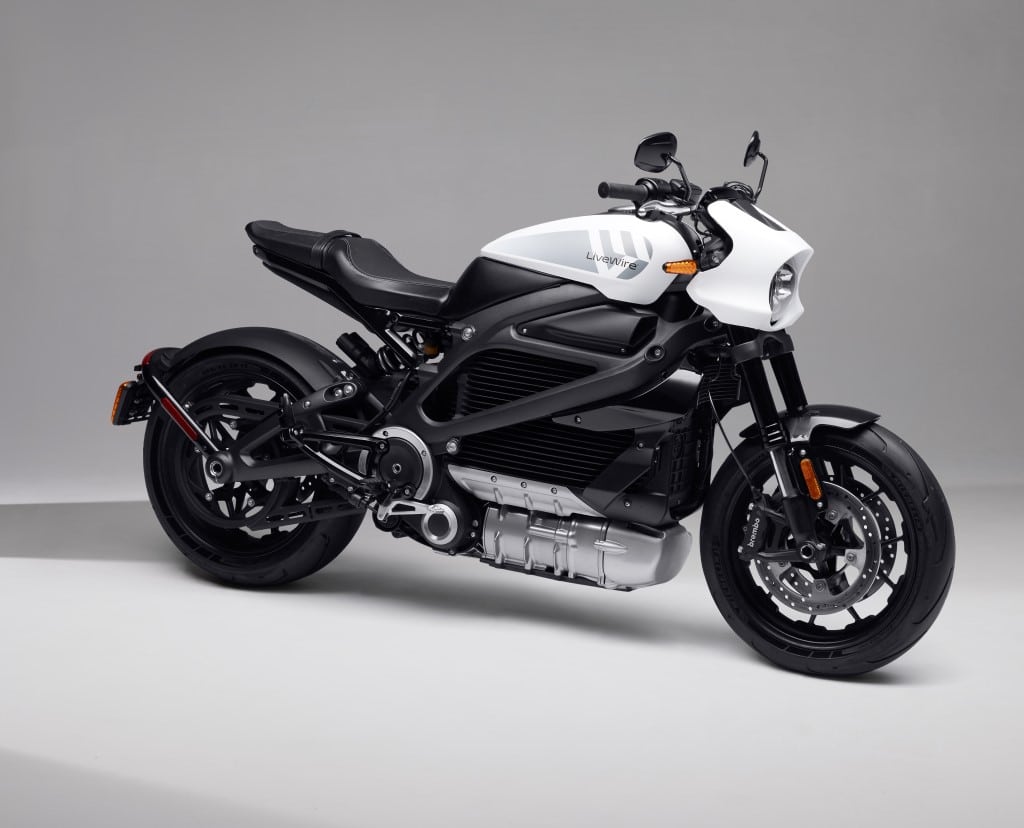 LiveWire ONE: Launching at $21,999* and available to order today at LiveWire.com, in addition to select LiveWire dealers, LiveWire ONE delivers personality and soul:
BIKE WITH A PULSE: Haptic heartbeat—adding a touch of humanity to electricity
DIGITALLY CONNECTED: Stream directions, monitor alerts, and track your recharge status
INSTANT ACCELERATION: Smooth power from the electric motor that can produce 100% of its rated torque instantly
FAST CHARGING: Recharge DC Fast Charge 0 to 100% in 60 minutes/0 to 80% in 45 minutes**
FAR RANGING: 146 miles of city range, capable of traveling beyond the urban grid***
CUSTOM MODES: Define how the ebike performs and personalize your experience
CONTROL:  Advanced rider systems and a 6-axis IMU tracks and anticipates change
With evolved software and hardware, the new motorcycle builds on the experience of the original and reflects the new identity of the LiveWire brand.
The motorcycle debuts at IMS North California on July 18, 2021, with demo rides and wider product experience moments.
Innovative model: LiveWire is the first OEM with a hybrid omni-channel model, combining the best of digital and physical, allowing the customer to interact with the brand on their own terms.
Retail experience: The bike launches online at the new brand's website and at 12 incoming brand dealers in California, New York, and Texas. Additional locations planned for the fall.
Experience Galleries: Designed to facilitate a fully immersive brand experience, the first state-of-the-art LiveWire brand experience gallery is scheduled to open fall/winter 2021.
Online + In the App: With the focus on the digital experience, LiveWire.com takes visitors through an immersive journey from vision to product—including a new interactive bike builder, a new mobile app, and a heightened ownership experience.
LiveWire Custom Finance: The LiveWire Custom Financing Program provides ownership with options, allowing riders to experience the latest LiveWire technology, on short term leasing.
International: Launching in the USA, LiveWire ONE plans to be available in international markets from 2022. For future product news, please see LiveWire.com.