Kage Fighter T-Bar Accessories
You've probably heard of LA Choppers Kage Fighter T-bar but they also make a variety of other products to enhance it for your Harley-Davidson motorcycle. Take a gander at this clip and you'll see what we mean.
But what about the Kage Fighter T-Bar itself? Let's look at your options real quick.
Kage Fighter T-Bar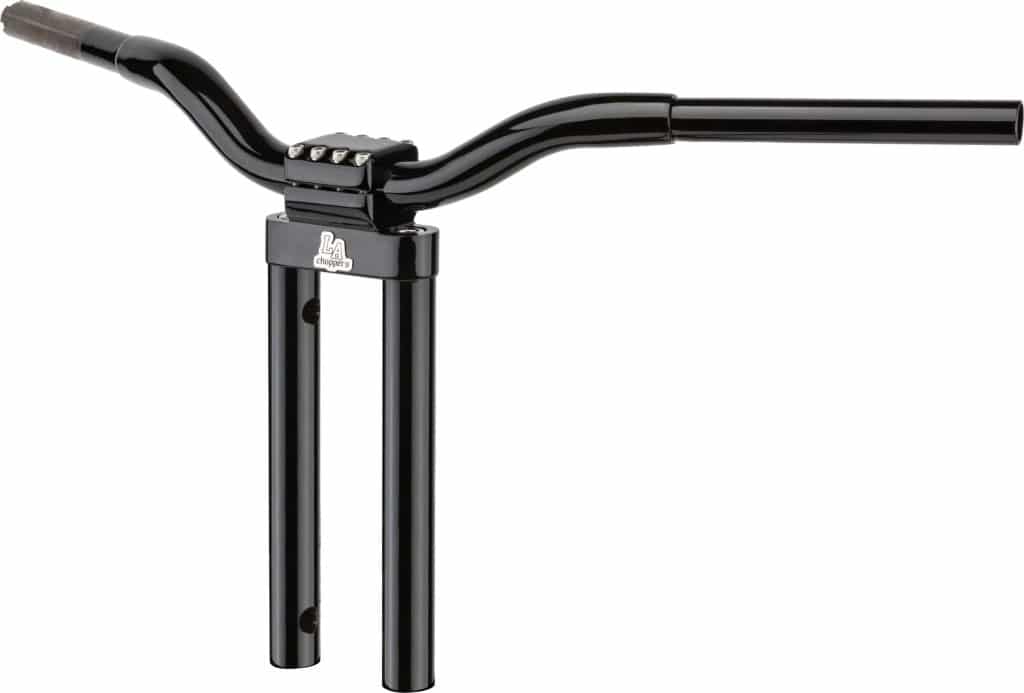 Up first: the full handlebar kit itself. LA Choppers makes them as double-walled 1 1/4-inch MX-style handlebars. They're constructed from American high strength steel and come in lengths ranging from six to 14 inches tall. Pullbacks available also go from nine to 13 inches. Kits include: 8-bolt billet aluminum clamp and 3.5-inch on-center risers. LA Choppers also designed them for internal wiring and with their 30.5-inch overall width, they're good for lane splitting.
Top T-Bar

If you don't want the full kit and just want the Top T-Bar, this is the option for you. It works specifically with the Kage Fighter Top Clamp. The bar comes in gloss black, matte black, chrome, or stainless steel finish.
Kage Fighter-T Top Clamp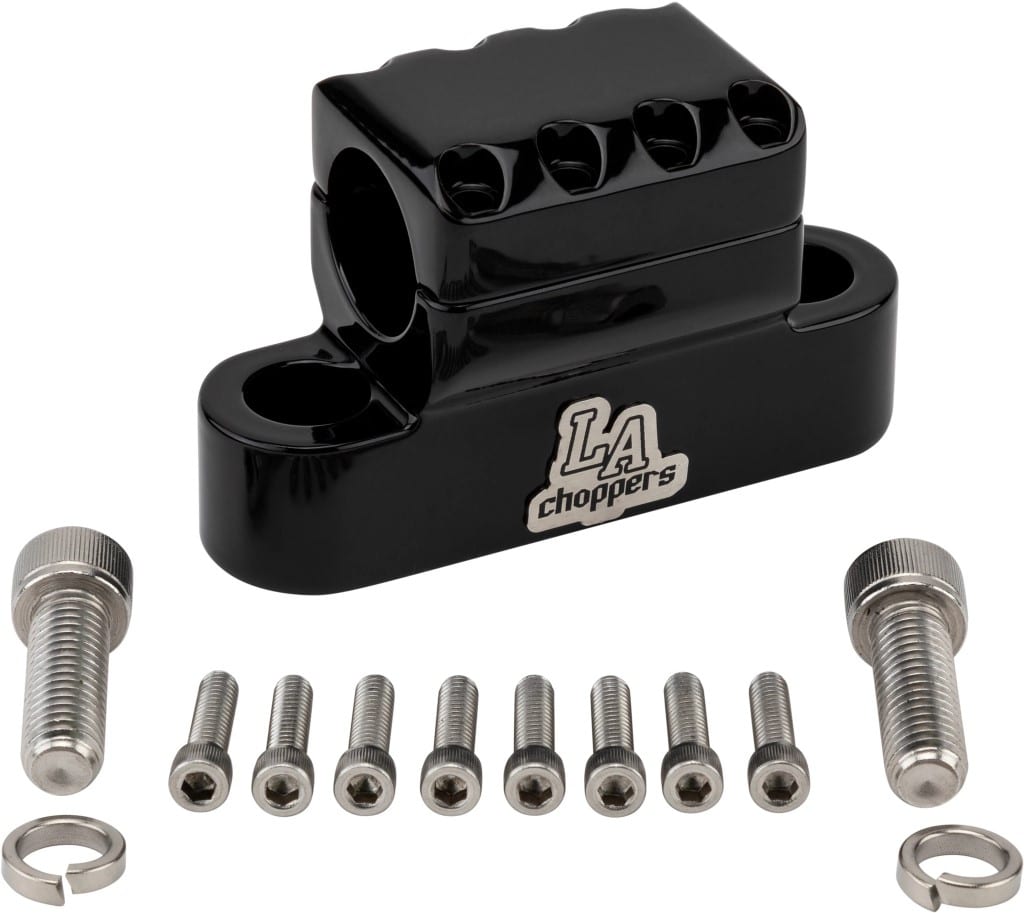 And speaking of the clamp kit, it's also available on its own. The kit works with the Kage Fighter Risers and Top Bar, obviously, for either the straight or pullback risers. It's also designed for internal wiring and comes in gloss black, matte black, or chrome finish.
See the rest of LA Choppers aftermarket motorcycle parts for your Harley-Davidson on their website.