Kuryakyn Prism LED Lighting
Kuryakyn dubbed its Prism+ LED setup as an ecosystem, which was a new one to me. Yes, it will go green. Or blue, or red, or purple…

Prism+ Core, Impact and Pro L.E.D. Light Kits offer all-inclusive accent lighting experiences for any motorcycle or vehicle operating via 12V DC battery. The expandable Prism+ L.E.D. network also includes additional vehicle-mounted light accessories, as well as headlights and passing lamps that create a fully panoramic smart system all powered by the four-channel Prism+ Bluetooth Controller.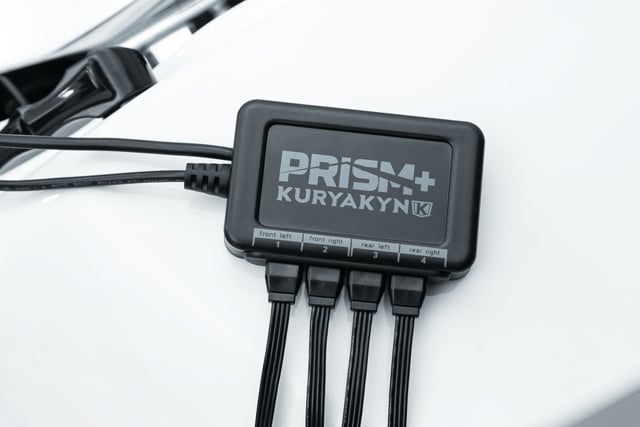 Through the Prism+ app, users can program millions of one-touch color options and utilize any of the four preset displays including "Ride" mode, which designates the front zones as static amber and the rear zones as static red auxiliary running lights. Other functional on-road features like optional complementary brake and rear turn signal lighting help significantly enhance visibility toward other motorists (brake/turn integration available on select models).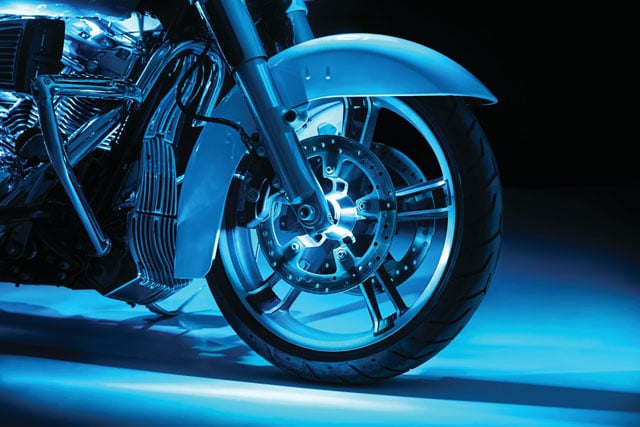 If you'd like to find out more or get your mitts on some of the lighting, go here.