With cold weather conditions coming up, some of us will put up our motorcycles for the winter. Whether you store your bike or ride out the cold, Maxima has you covered with its 20W 50 V-Twin Oil. Their full synthetic, ester-fortified 4-stroke engine oil is specifically formulated for V-Twin engines.
Synthetic, oxidatively-stable formulation combines surface-active esters with a shear-stable polymer system to provide excellent film thickness and viscosity stability across all operating temperatures. An advanced, proprietary additive system with industry leading extreme pressure and anti-wear protection keeps your engine running clean, trouble-free and extends the life of the machine.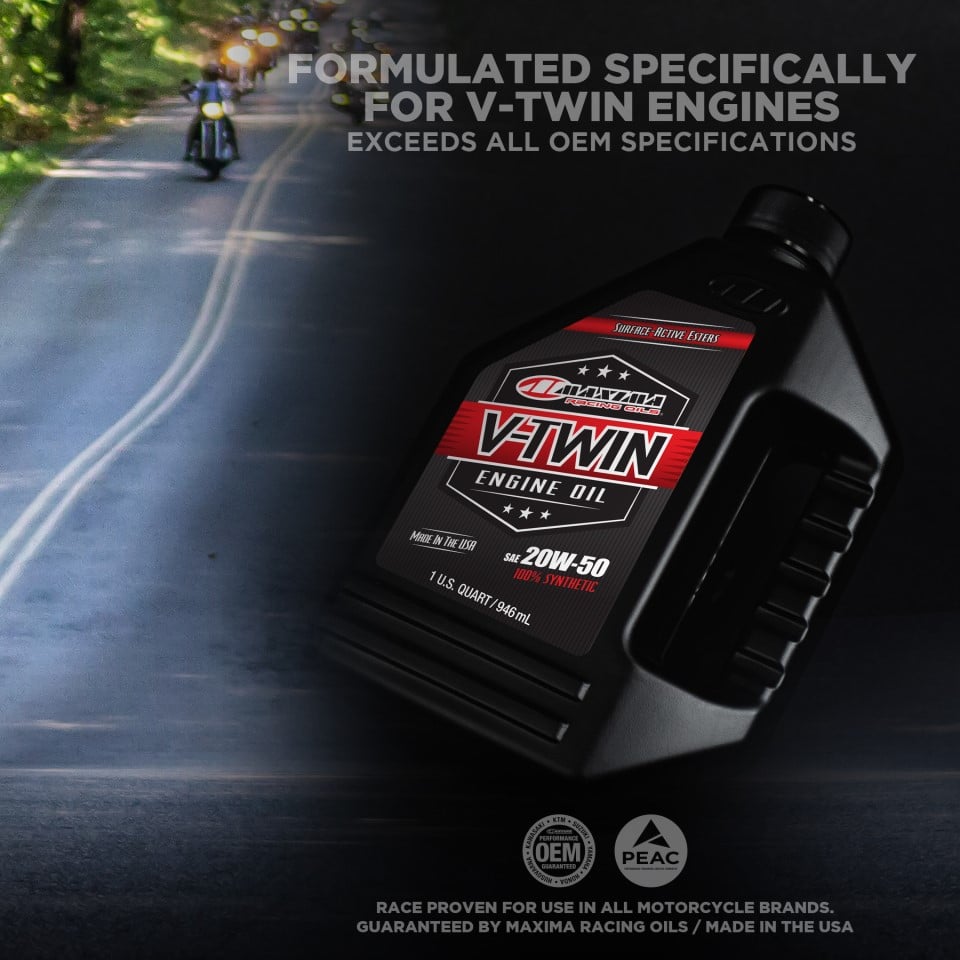 And if you need more than a top off when your two-wheeled favorite child is a little low on oil, there's Maxima's Oil Change in a Box (cool trucker hat and big ol' beard sold separately).
Catch the full line of Maxima lubricants and other products right here on their website.