New H-D Bagger Lowering Kit: Biker's Choice
For many, confidence comes with solid footing at a stop. Lowering the motorcycle's seat height achieves that. The new Biker's Choice Lowering Kit for Harley-Davidson touring bikes is a very economical way to attain a lower seat height.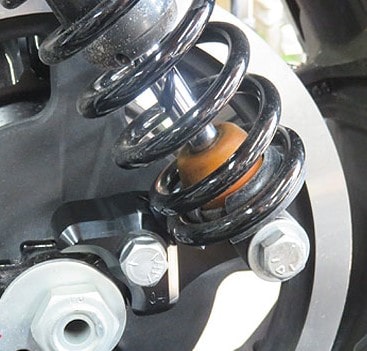 "Most riders who want a lower seat height invest hundreds of dollars in new rear shocks, which is an expensive way to go," said James Simonelli, brand manager for Twin Power and Biker's Choice products. "Our lowering kit allows riders to keep their existing shocks and lowers the seat by a full inch."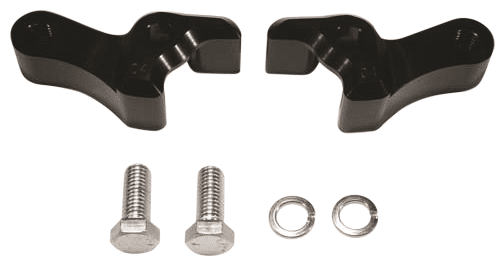 The lowering kit adjusts the bottom mounting point for the shock. Riders with stock or aftermarket shocks on their 2009 to 2020 Harley-Davidson touring bikes can use the kit.  It's finished in black (P/N 483294) and retails for $94.95. Find it and more aftermarket parts for your touring motorcycle here.