Words and Photos:Jeff G. Holt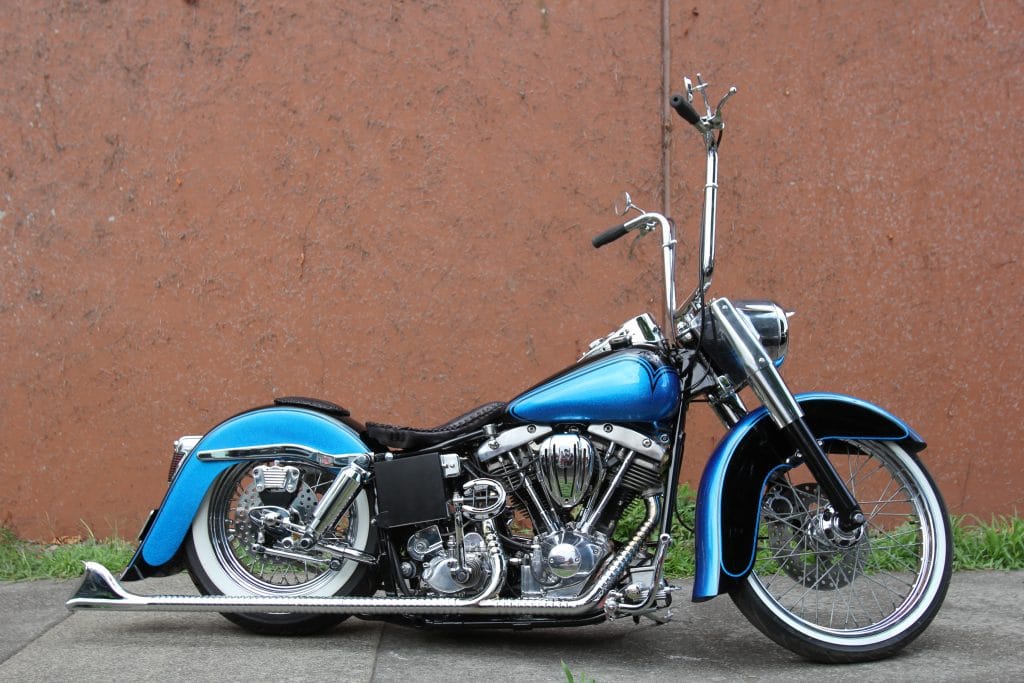 When you think of the legion of Chicano-style Harleys (known as Viclas) it reminds you of Los Angeles and the other select surrounding cities in So Cal that have birthed the lowrider scene. These Viclas indeed are two-wheeled low riders and the fact is the style came straight outta the barrios of LA.
Due to the populaitry surrounding the Vicla we here at VTV have been seeing more and more of these style bikes pop up all over the Southwest United States, but to see one when walking down the street in NW Portland, Oregon really freaked us out.
That is when Jeff G. Holt whipped out his camera and secured some proof to the world that the Vicla is not a fad and will be a mainstay style Harley for years to come all over the USA from coast to coast.