Pack Animal Rally Pack on Kickstarter
Small-batch moto apparel company, Tobacco Motorwear, has acquired saddlebag maker, Pack Animal, in a move that will not get any attention from Wall Street, but is worth looking at if you love all things motorcycle. And you can also get their new Rally Pack on Kickstarter.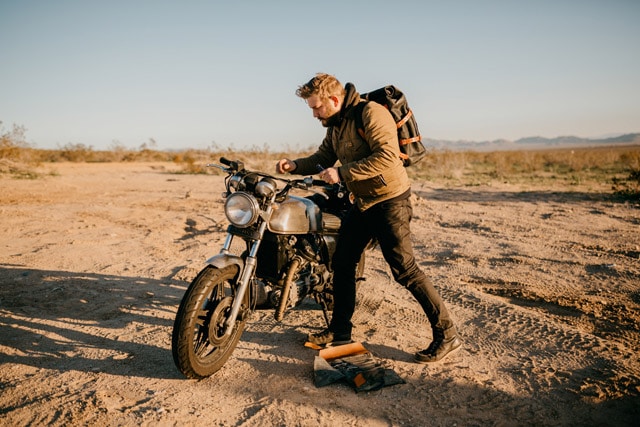 Both brands launched on Kickstarter in 2015 and 2014 respectively, and reach their fan base primarily via social media.
Together these two companies are still relatively small. Adding Pack Animal won't change much for Tobacco which is known for leveraging pre-orders and crowdfunding sites like Kickstarter to fund new products. Last year Tobacco raised $240,000 in pre-orders to fund their McCoy Jacket.
Under Tobacco, Pack Animal is launching a new backpack on Kickstarter this October. The Rally Pack is an upgraded version of another design. It has a rugged, modern style and while it has some moto-specific features, like sissy bar straps (that also work to attach the bag to the handle of a roll-aboard suitcase) and a weather resistant lining, the design makes it appealing to anyone who wants a better looking modern backpack.
Tobacco and Pack Animal have both been sticklers for quality and customer service. "It's the most important thing for us. We answer our own emails and our Facebook and Instagram, we really know our customers and don't want to let them down, so if anything we overbuild our products," Ackerman said.
The Rally Pack by Pack Animal is live on Kickstarter and you can check out more on Pack_Animal.com and Tobaccomotorwear.com