Pre-Sturgis Party Rocks Mitchell Downtown
Downtown Mitchell was filled with action big and small on the evening of Thursday Aug 5th as the 14th Annual Palace City Pre-Sturgis drew thousands of locals and visitors on their way to the Black Hills Rally. The combination of live stunt shows, charity events and a world-record jump for a hand-cranked motorcycle toy. Professional jumpers were brought in by California Creations, which featured the iconic hand-cranked fun of the 1970's Evel Knievel toys flying through the air.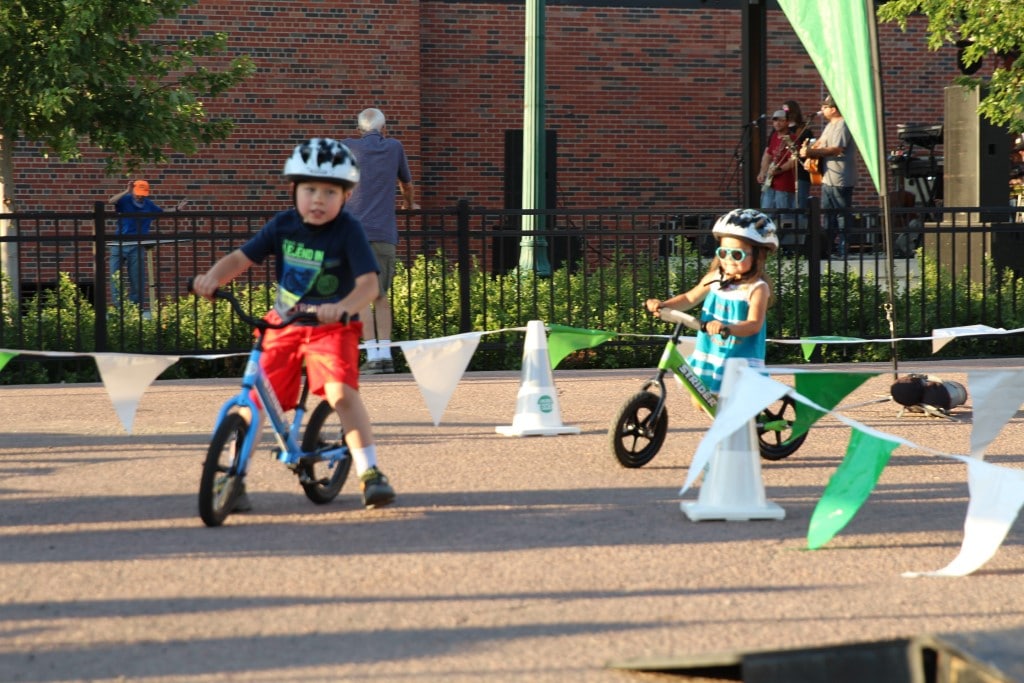 Live stunt shows by C-Bear and his crew filled downtown with tire smoke and cheers as their heavily modified Harley-Davidsons wheelied and roared down main street to the amazement of the audience. The other end of the spectrum had hundreds of kids experiencing the Evel Knievel toy for the first time, with several lanes and a flock of local high school volunteer instructors teaching kids how to get the most air out of the "7-inch daredevil".
Known at the "GOAT" of Evel Knievel gyro toys, Vince Rean made the trek out from Pennsylvania in hopes to set a World Record for a hand-cranked motorcycle toy. Rean has restored thousands of toys in the past decades for fans of the Evel Knievel action figure earning him a legendary status in the community of "big kids" who love the toys that represented the action-packed spirit of Evel Knievel in the 1970's.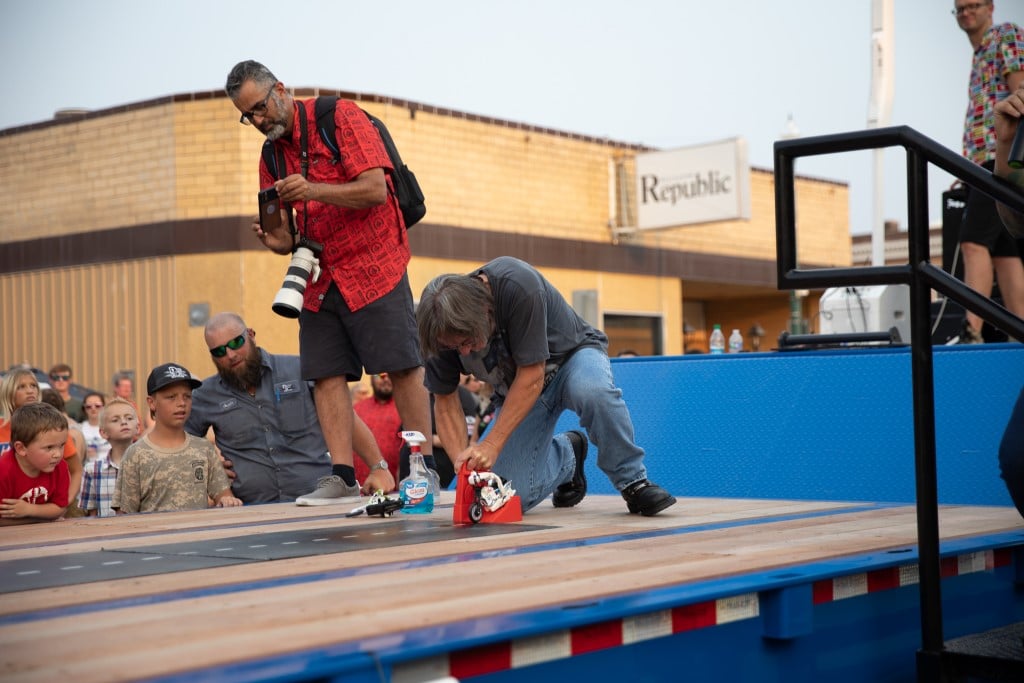 "What an experience!" says Brian Klock of Klock Werks, a Mitchell-based motorcycle aftermarket company. "At one point as I was standing on the TRAIL-EZE trailers, looking across Main Street there was lingering smoke from the stunt show, a line of kids waiting to jump the ramps on the trailer, other kids riding Strider bikes, live music in the background, full restaurants and a whole lot of bikers and families smiling, hanging out and enjoying the energy of the city. I could not be more proud of our Klock Werks Team for putting this program together and bringing such a variety of people together in our town."
The impact of the event is far more than just skid marks left over on Main Street. One-thousand dollars was raised to fund an All Kids Bike program for Hanson elementary school to teach every child how to balance on two wheels. Local charities Abbott House and Mitchell Area Safe House benefited for the community as well.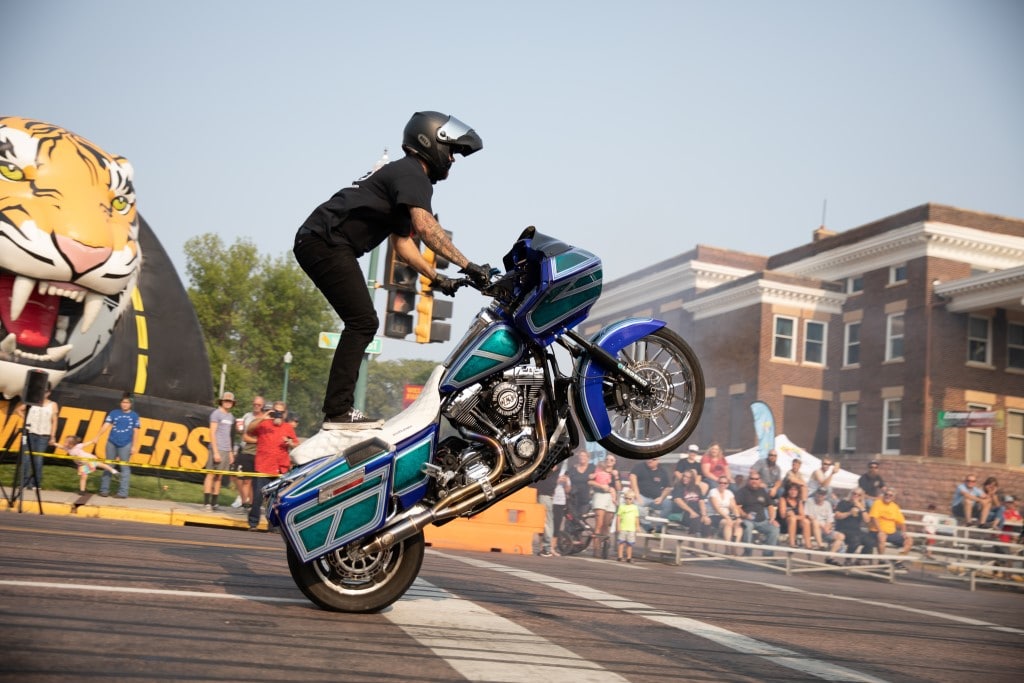 "Next year will be the 15th anniversary of the Palace City Pre-Sturgis Party, and the 25th Anniversary of Klock Werks," continues Brian Klock. "We are planning some big things for our "15/25" and look forward to the next time the whole community and the Klock Werks family get together to share in the passion of motorcycling and the amazing spirit of the great town of Mitchell."
The success of the event was measured in motorcycles, happy kids and funds raised for AllKidsBike.org