Race Tech shocks now available in Black!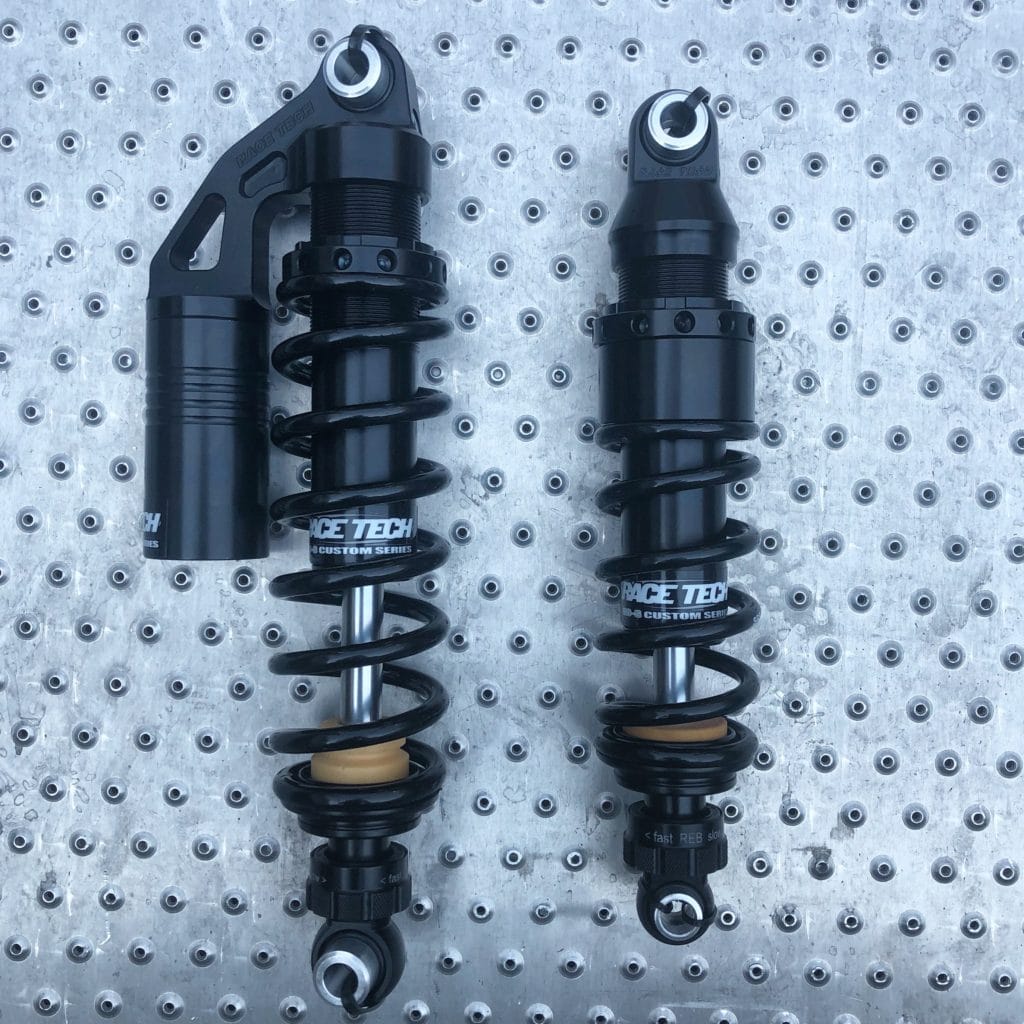 Race Tech's G3-S Custom Series Shocks for Harley-Davidson are synonymous with being the best suspension money can buy. And now they are finally available in all-black! Why is Race Tech suspension so good? Race Tech has close to 40 years in the suspension business and custom builds every single set of shocks to order right here in the USA with your choice of features, lengths, intended usage, and now colors. These shocks are truly state-of-the-art suspension that can't be rivaled by off-the-shelf pre-built shocks.
G3-S Custom Series Shocks Feature:
-Gold Valves, which provide a plush feel with increased bottoming resistance.
-Personalized valving setup for each rider and bike.
-Custom Hi-Performance Spring with rate selected just for the rider
-Choose from IFP, Piggy Back Reservoir or Remote Reservoir styles.
-Choice of Damping Adjustments as well as Ride Height Adjustment
– CNC-Billet aluminum construction throughout.
-Low-friction surface treatments and ultra-slick Suspension Fluid
-Premium Heim bearings at top and bottom attachment points
-Extremely effective compression and rebound adjusters
-Oversize shock shaft for added lateral stiffness
-Made in the USA and 100% Performance Guaranteed!