Ranch Hand Grille Guards aim is for you, your family and your vehicle to be protected from the unpredictable. The company takes your safety to heart, and their products are built by hand.
Every single Ranch Hand grille guard and bumper replacement is designed to match your vehicle make and model. They update and adapt their designs as new vehicle models are released. They also specialize in knowing what it takes to design a grille guard and bumper that is going to offer you the ultimate level of protection.
Built in Texas, Ranch Hand is proud to be an American manufacturer. Their people are the source of our strength. The company's American roots enable them to stand tall and free amongst our competition. Protect what you love.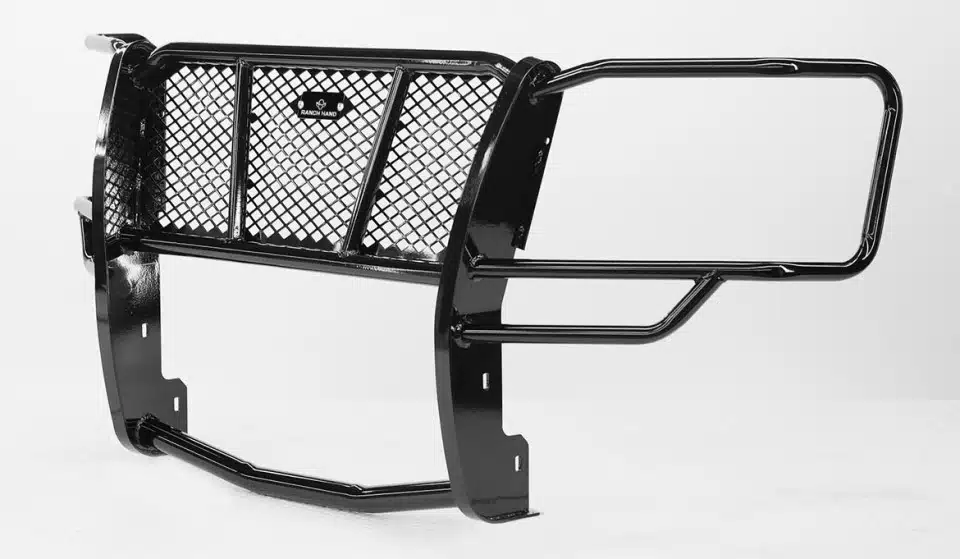 The Ranch Hand Legend Grille Guard provides outstanding protection. The Legend Grille Guard is one fully welded piece of steel that is mounted to your truck or SUV's frame in four locations. That way it provides maximum strength and eliminates vibration. Ranch Hand's grille inserts are punched specifically to match your OEM truck/SUV grille pattern. Built for various trucks and several SUVs, a vehicle should not be on the road without this valuable yet affordable protector leading the way. Protect your truck today.