Riot Gear, Roland Sands Style
Roland Sands unleashed the Riot jacket as sleek, sexy and built for the ride. Just like the name implies, the Riot is for the ladies who are ready to cause a disturbance. Hopefully without anyone getting tased or pepper sprayed. Unless, of course, you're into that sort of thing. What happens with you and your partner isn't any of our business. We're not here to judge you.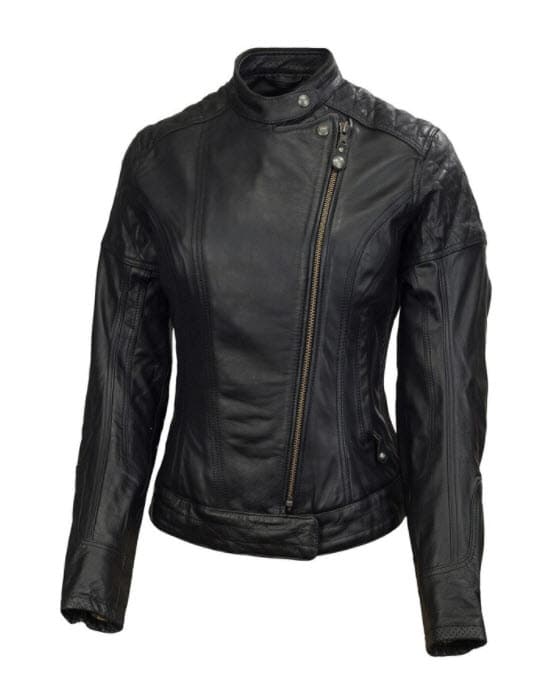 Seriously, though, this is a rocker jacket built for her that looks just as good on the bike as it does off of it. Made of premium Blackstone top grain cowhide that is soft and supple the Riot is durable and abrasion resistant. The asymmetrical front zipper also screams style and the quilted stich accents bring just the right amount of femininity to this vintage styled cafe jacket.
Features:
"Blackstone", 0.8-0.9mm thick, supple top-grain cowhide
Shorty snap collar, offset zipper and front zip pockets
Quilted accents, perforated leather interior trims
Zip-close side, cuffs and interior chest pocket
Armor-ready shoulder, elbow and back protector pockets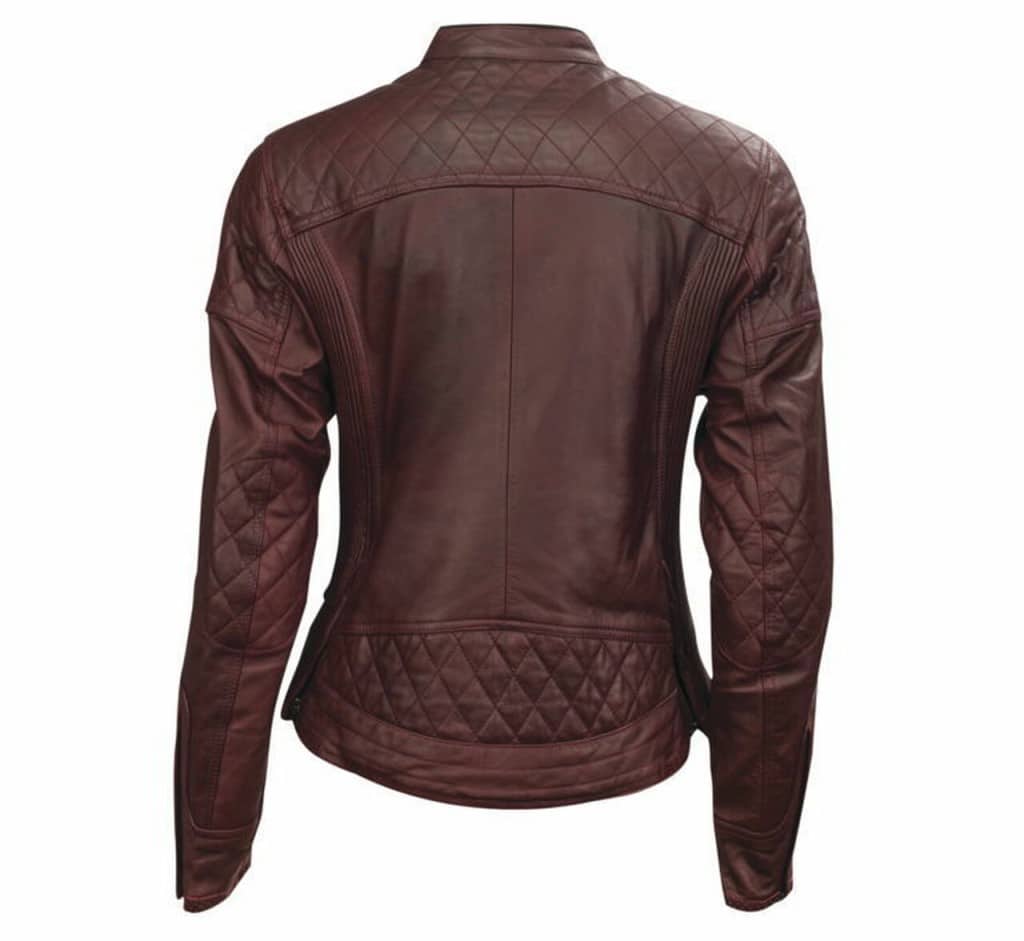 See the Riot and the rest of RSD's motorcycle riding gear and aftermarket parts on their website. Follow Roland Sands on Instagram and Facebook to keep up with what's happening.