Rockford Fosgate 2014+ Harley Subwoofer Kit
Last week Rockford Fosgate dropped the mysterious teaser dubbed, "The Ride, Reinvented." It turns out the secret was this new Harley-Davidson Subwoofer Kit. "When you want next level audio performance on your 2014 or newer Harley-Davidson motorcycle," they say, "our new subwoofer kits reinvent the ride."
Designed and engineered for easy integration and superior flexibly, these 800 watt, dual 10-inch motorcycle kits pack true on-road performance. The plug-and-play design, paired with freeway speed output, also creates a best in-class bass experience. This entire system was also designed to work with your current Rockford Fosgate TMS motorcycle audio system.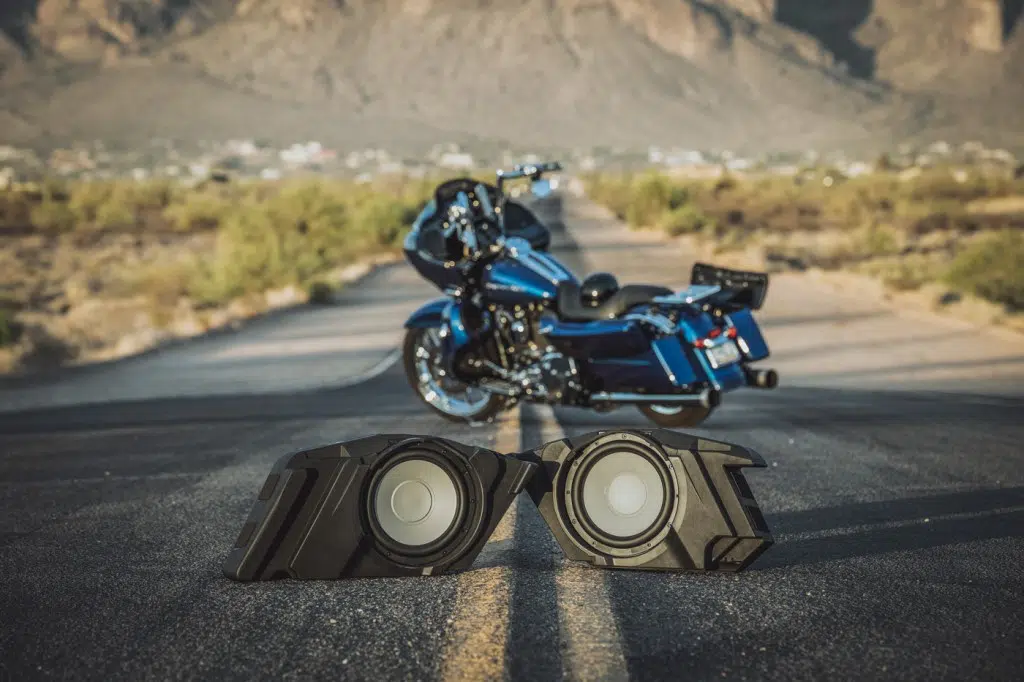 Rockford Fosgate Dual 10-inch M1 Subs and Enclosures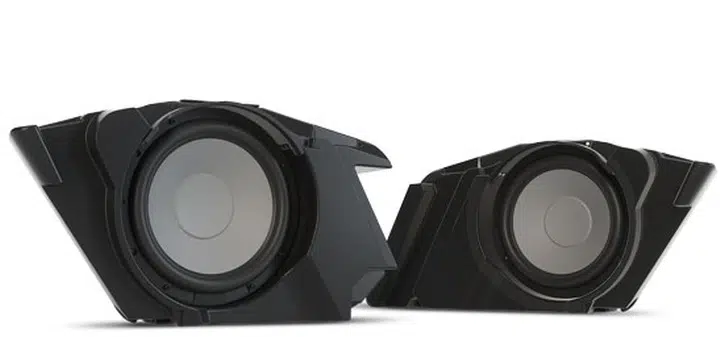 The M1 subwoofers deliver clear, accurate and loud bass. They also feature an Element Ready design that stands up to the outdoor environment. Housing the subwoofers are these purpose-built enclosures that fit perfectly into your factory saddlebags.
800-Watt M5 Amplifier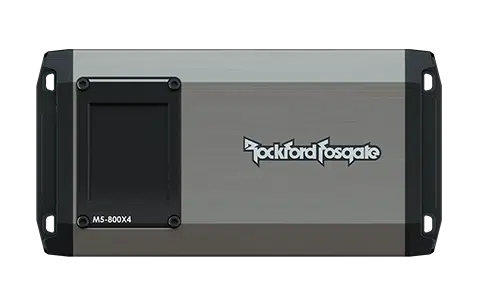 The 800 watt 4-channel M5 Element Ready amplifier also features the next level of Element Ready design that's built as rugged as the outdoor environment. With its play-all day-performance, its engineered for those long touring rides when your soundtrack, just can't stop.
Find all the bagger audio you need for your Harley-Davidson motorcycle here.