Roland Sands Mayo Moto Street Classic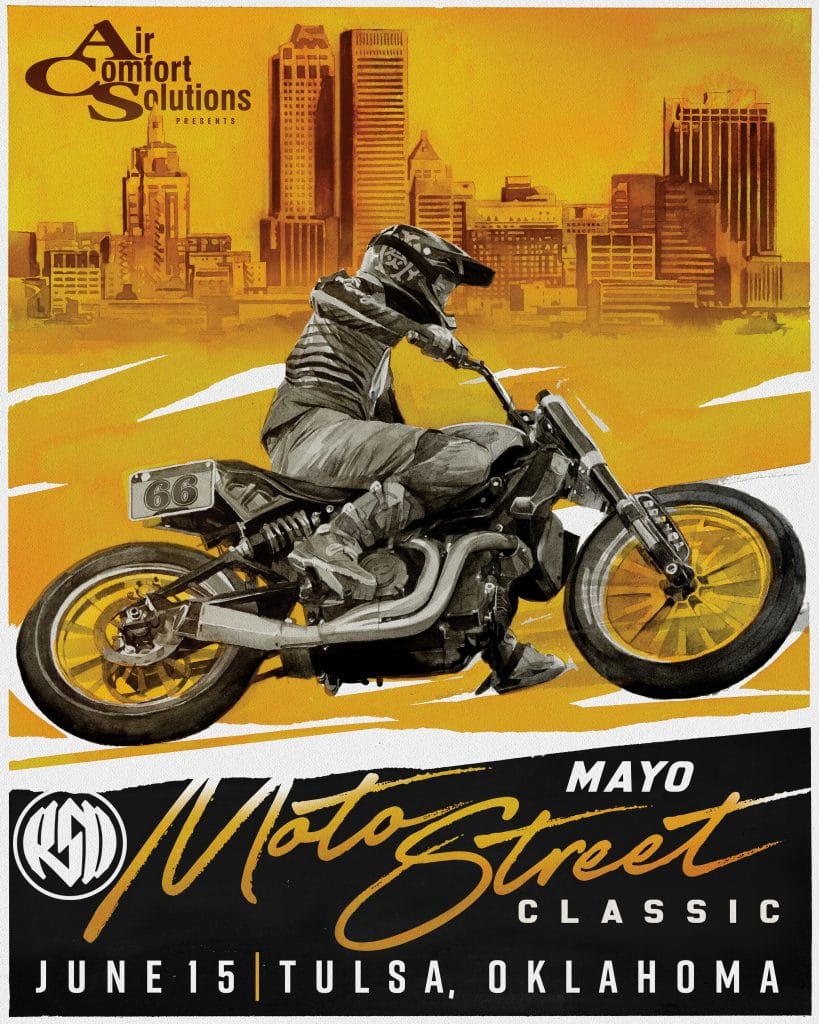 This event brings motorcycle racing, custom bikes, art and Southern Soul Rock to the streets of downtown Tulsa, OK
The Moto Classic Series started out as a wild idea from the mind of Roland Sands and crew and developed into a Southern California motorcycle cultural explosion. This year we've geographically expanded with the Mayo Moto Street Classic in Tulsa, Oklahoma Saturday June 15th – promising everything from what you've come to expect, and so much more. We've joined forces with the Mayo Moto Museum with one of the greatest motorcycle, music, and art cultural experiences to hit the Midwest.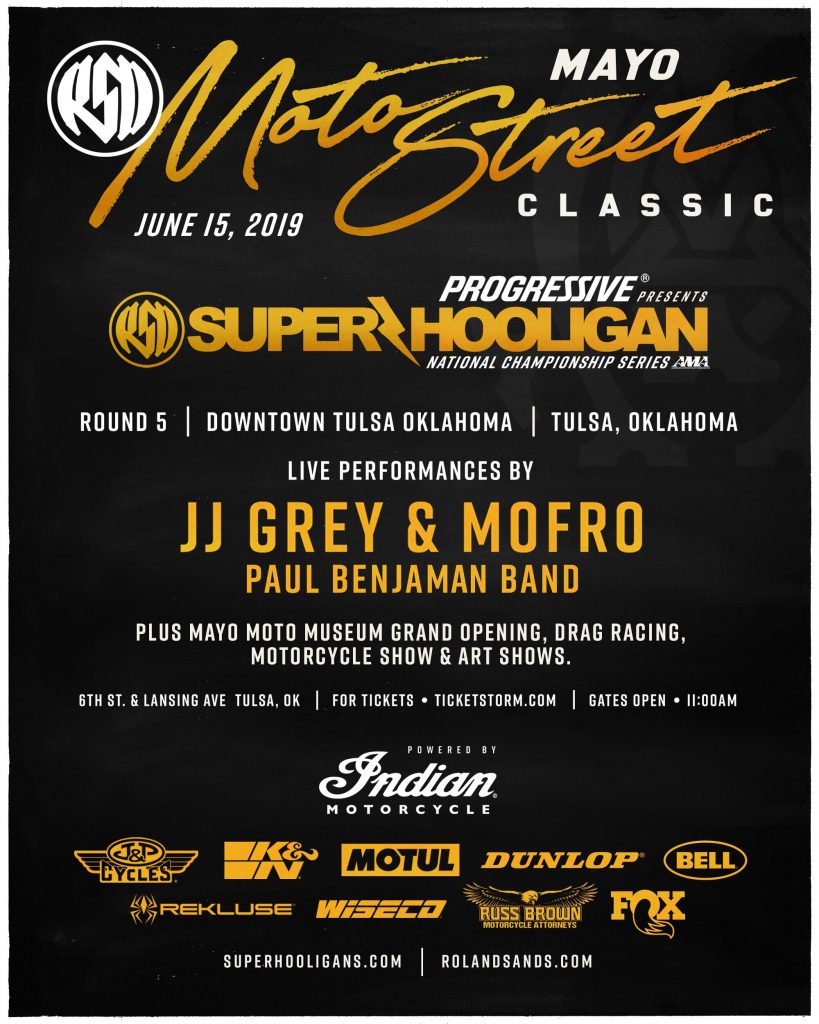 The festival hosts the fifth stop of the 2019 Progressive presented Super Hooligan National Championship (SHNC) powered by Indian, a series of heavy bike flat track motorcycle races across the U.S. curated by Roland Sands Design, a California-based motorcycle, product, apparel, and event company. In addition to Super Hooligan riders racing through the streets of downtown Tulsa, the festival features The Lansing Street Drag Races, Moto Classic Bike show, Stay Gold Art Show, Stunt Show and a vendor village. The Mayo Moto Street Classic is also hosting the official grand opening of the Mayo Moto Museum, a motorcycle and memorabilia collection boasting 200+ rare and unseen vintage bikes.
Live musical performances take place on an indoor stage throughout the day with local and regional music acts. At 8 pm, the music will move outdoors to the main stage with a performance from Tulsa's Paul Benjaman Band, followed by headliner, southern soul rockers, JJ Grey & Mofro.
Tickets to this event are $35, tickets can be purchased athttps://www.ticketstorm.com/event/mayomotostreetclassic/mayoplace/tulsa/22805/