Saint Unbreakable Denim Shearling Collar Jacket Review
Saint is a group of like-minded motorcycle riders in Australia, who a few years back got tired of the horrible offerings of Kevlar-lined textile riding gear. I have always liked to look of their gear and have tested some of the first offerings from Saint. With the older items, I found them to be of great quality. But they didn't fit my cheeseburger-and-taco-fueled 5-foot 10-inch 190-pound "American" body very well.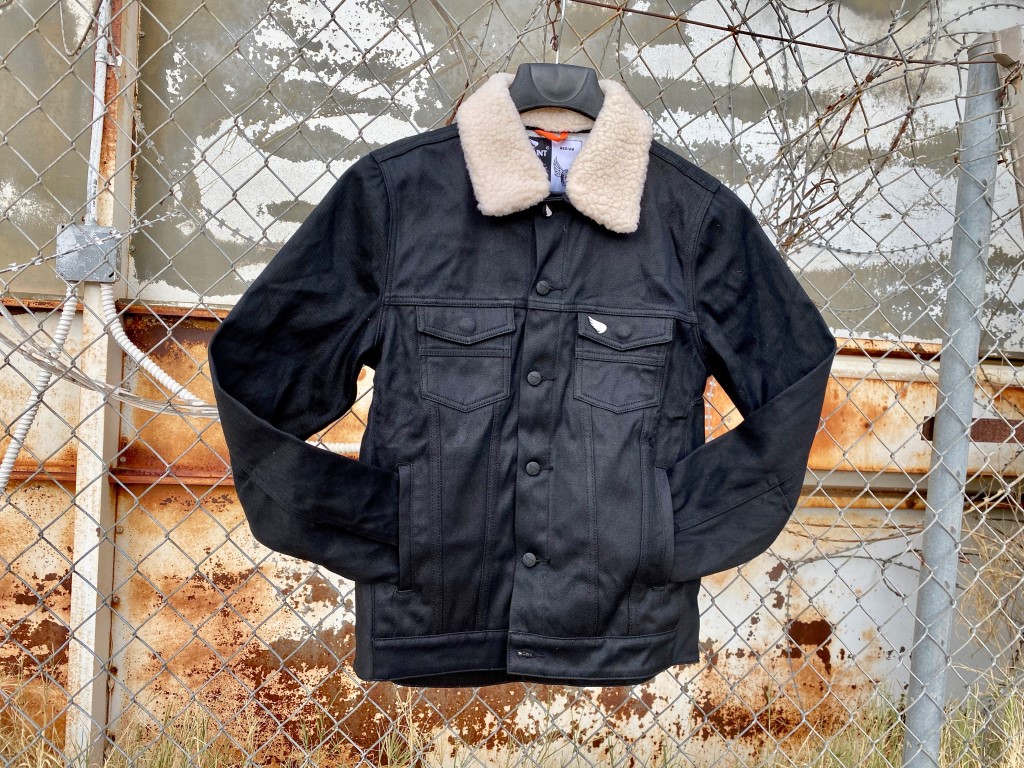 I heard that over the years that Saint got off the skinny jean and jacket train and loosened up their fit. So I was very excited when a box showed up from them containing this new jacket. Saint's new Unbreakable Denim Shearling Collar Jacket also looked like a legit jean jacket we all have been wearing for years. But completely packed with technology.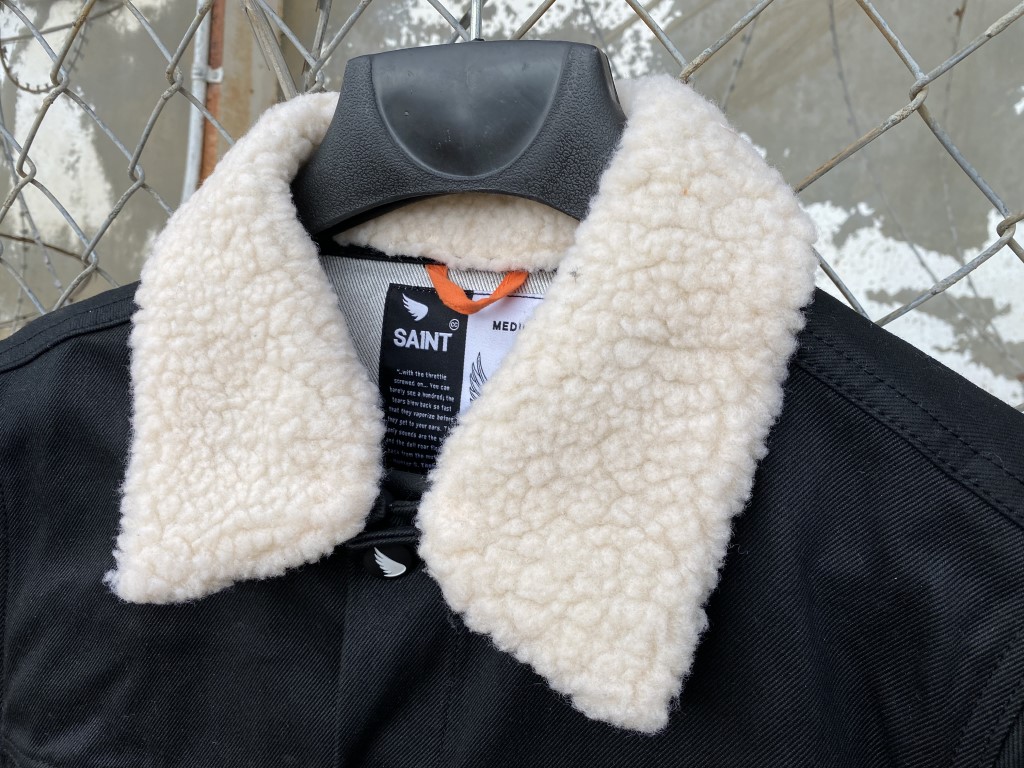 We are talking some next-level stuff indeed. Saint starts the construction of this garment with their proprietary impact and abrasion resistant Unbreakable 6.0 UHMWPE (ultra-high-molecular-weight polyethylene) fabric. Yes, that's some impressive fancy collage-style words strung together, but what in the hell does it mean to us riders?
Patron Saint
Well, instead of having to bulk up a regular jean jacket with sewn-in Kevlar panels like most companies do for added protection, Saint has an UHMWPE fabric where the protection is actually woven into it. That makes it far less bulky and much more comfortable to ride in. And get this, it is a hundred times stronger than regular denim and many times stronger than that Kevlar stuff. This jacket is constructed with 66% UHWMPE & 34% cotton in the key impact zones (sleeves and back yoke) with a mix of 12% UHWMPE & a cotton/viscose blend on the rest of the jacket. With this mix Saint reports almost a six-second tarmac slide time without bulky liners or layers, all finished off in a relaxed style fit. Talk about saving your skin.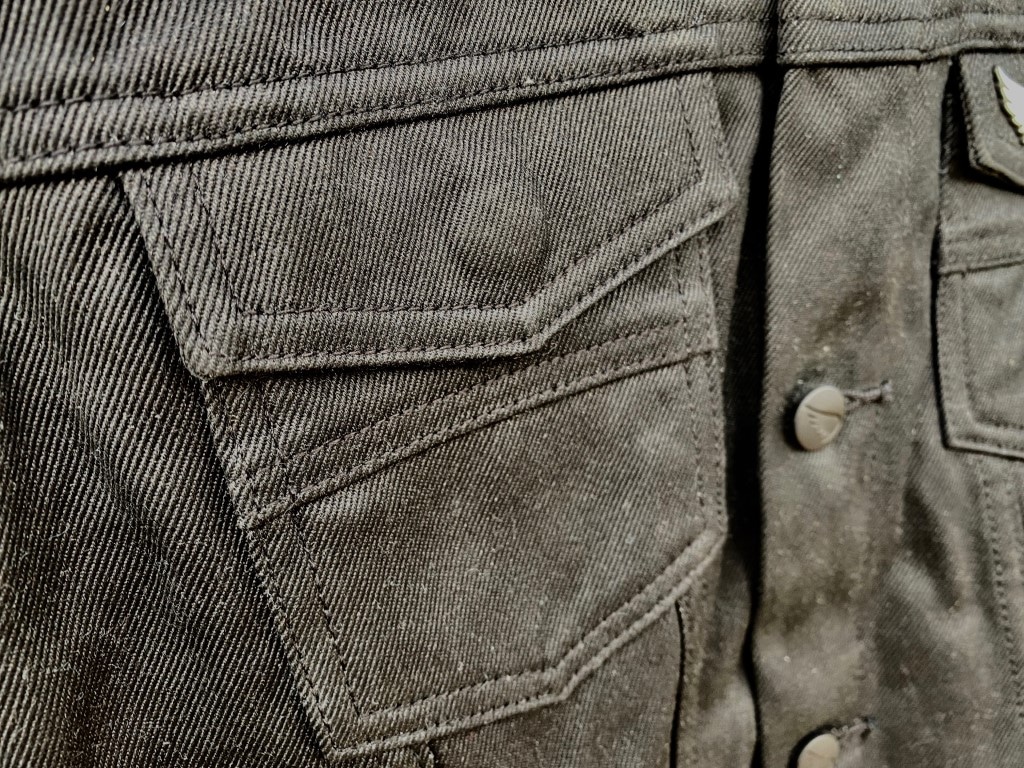 I have been riding with this jacket for well over 1500 miles. It is nicely cut in a shape that was very comfortable with just a t-shirt under it. It honestly felt like a worn-in Levi jacket after only one ride. I really like the fact that it doesn't look like riding gear and it is far more protective than the gear I usually roll around in.
Cold Warrior
If things get chilly outside, I slap a leather vest over it and it warms things up well. The jacket comes with with both a black and white removable faux fur shearling collar, but I usually just ride without either of them unless its pretty chilly outside. Yes, the jacket is $500 and many people bitch about that fact. But anyone who has gone to the emergency room or urgent care for a fair-sized laceration or even a bit of road rash knows that its thousands more dollars than owning an "expensive" jacket such as this one.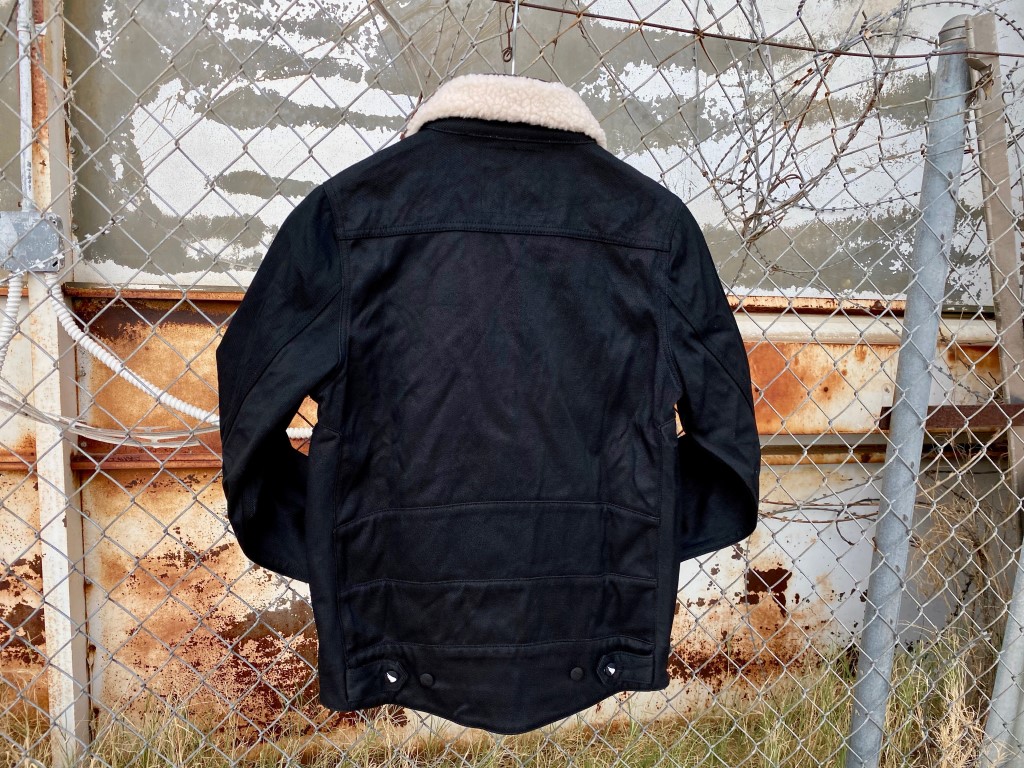 In closing, I am going to tell you that I really liked the look, fit, and functionality of this Saint Unbreakable jacket and I think its well with the money for something this well constructed. And due to its quality and easy cleaning the Unbreakable Denim Shearling Collar Jacket can and will be in your multi-season clothing quiver for many years to come. See all of their killer jackets and more here.