Sportster S Solo Saddle: Corbin
It's not easy to design an accessory for a jewel like the Harley-Davidson Sportster S, but the Corbin R&D team was up to the challenge. Flawless fit integrates perfectly with the tail section and a clean, low profile for the new solo seat. Sculpted seat shape also cradles your body to eliminate hot spots. It's also built up with their high density foam for long range support.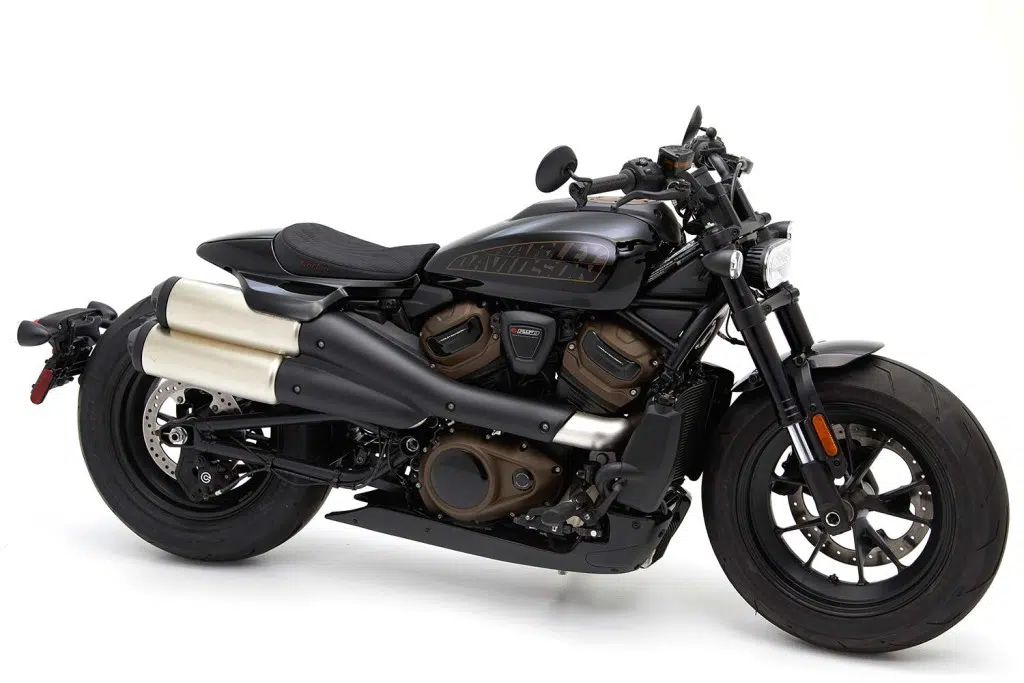 The neutralized seating posture reduces the tendency to slide forward in the saddle while on the brakes. This greatly enhances your riding range by reducing strain on your wrists and knees. Corbin saddles are designed to hold you in the sweet-spot on the bike while allowing for a range of movement. The ergonomic dish shaping also provides more square inches of body contact and better weight dispersion for you and your Sportster S.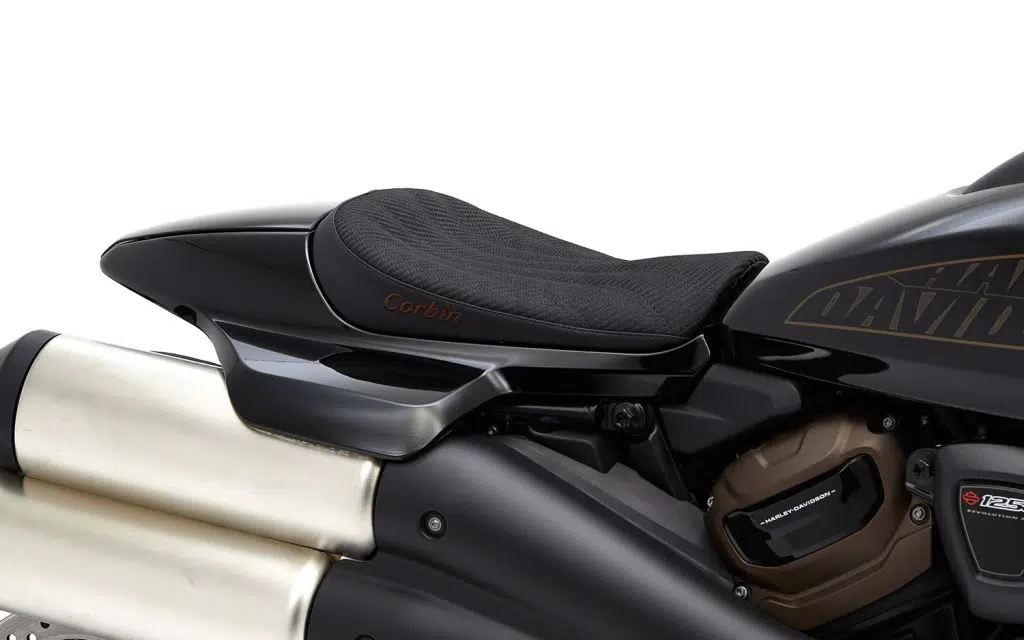 They've greatly enhanced comfort by building the saddle up with Corbin's high density Comfort Cell foam. Corbin also kept the track styling and fit to the tail section. Not only is the shaping already designed to fit the contour of the human body, but the exclusive foam material adapts to take on your shape upon break in. The high density material also makes a seating platform that provides good support, even with a low profile appearance.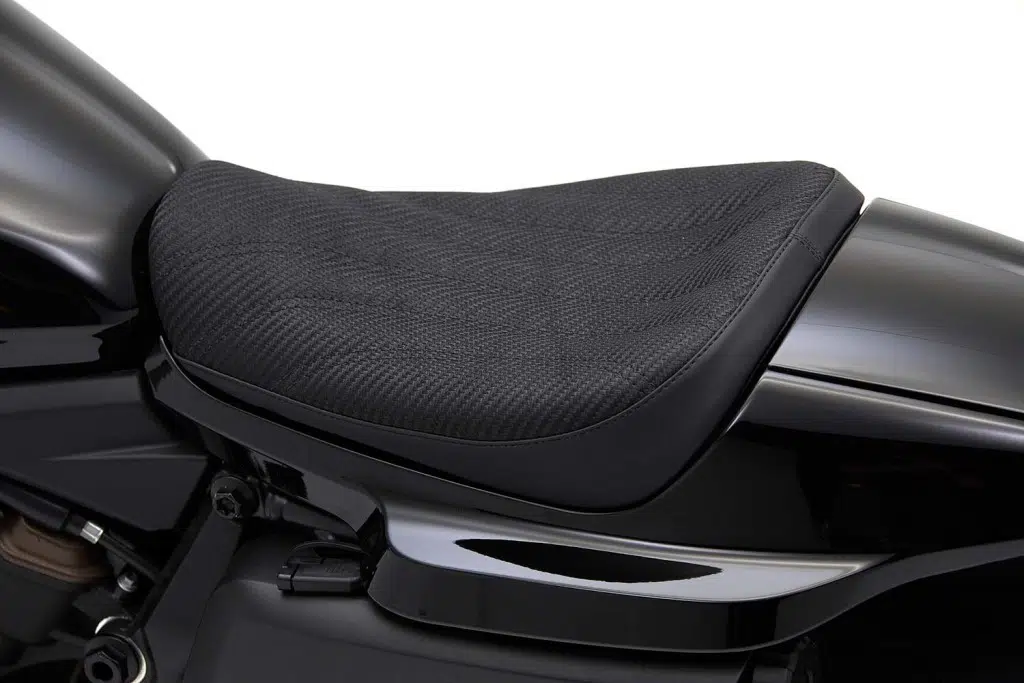 Corbin's patented manufacturing process allows them to create a shape that fits perfectly to the bike and contours every curve of the tank and tail section. The Fibertech basepan provides a rigid foundation that supports the foam shape to assure the carefully crafted ergonomics remain intact. Underneath, the baseplate rides on rubber bumpers to protect your paint job from scratching. Saddle mounts like stock and integrates with the factory key lock. Pick up your Corbin motorcycle saddle here.