S&S Cycle SuperStreet 2-1 Exhaust System
The latest out of the S&S Cycle house of horsepower is an all Stainless Steel version of their popular SuperStreet exhaust for the Softail platform.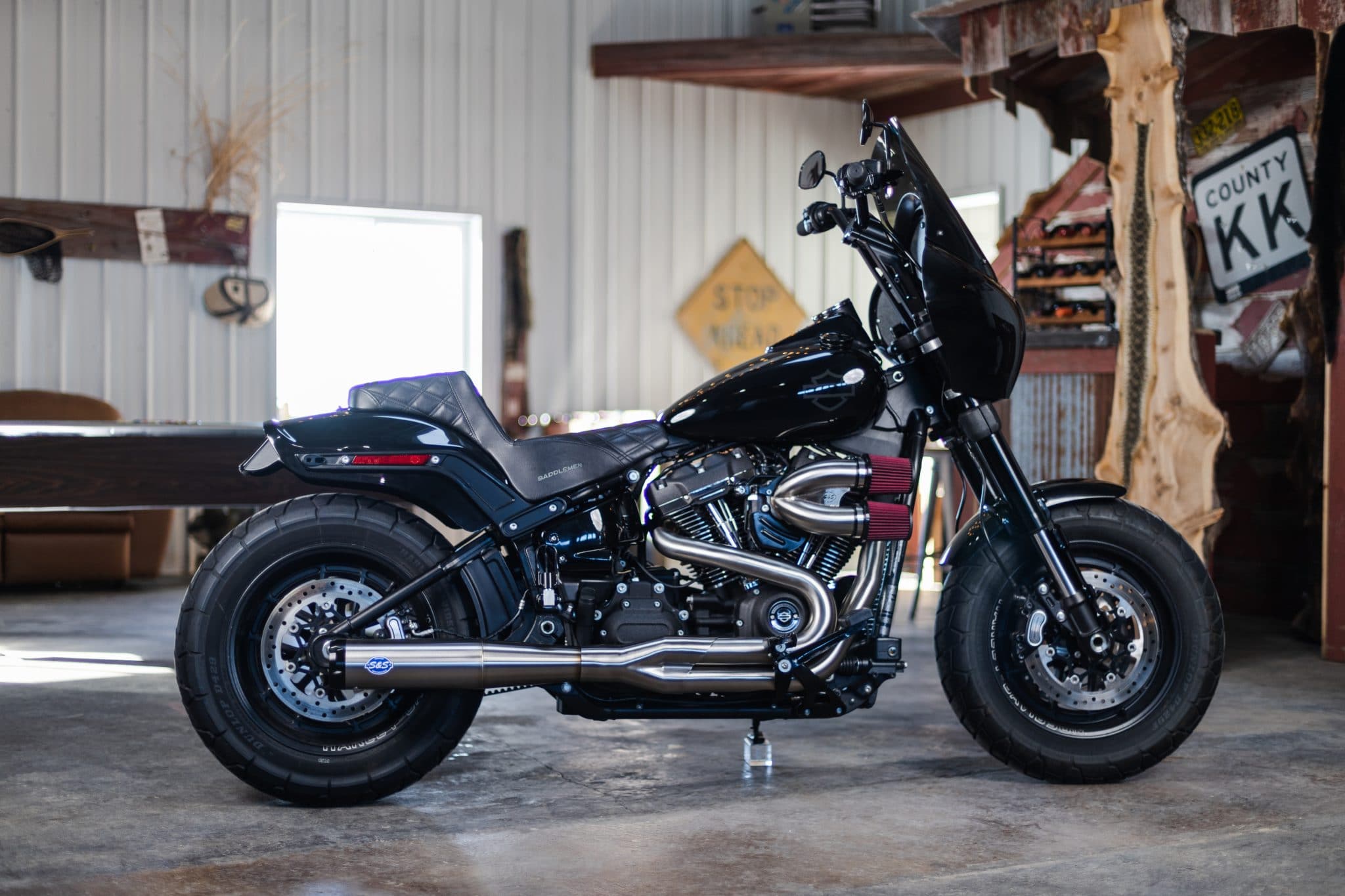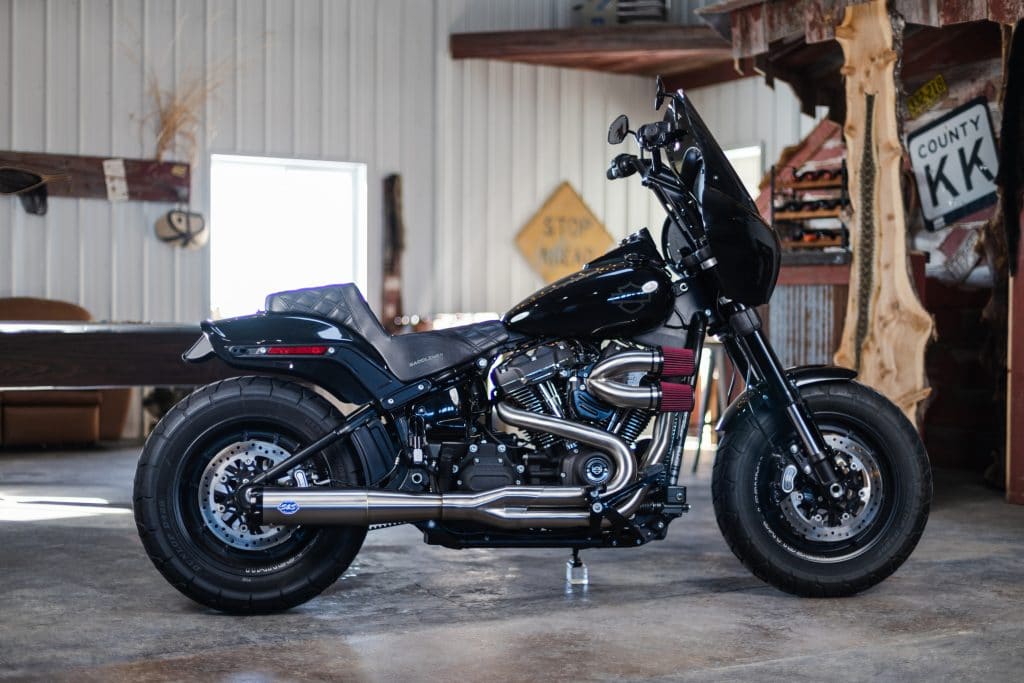 Combining their stainless header with stainless shields and muffler make for a great look without the punishment of melting boots that hampers some stainless exhausts.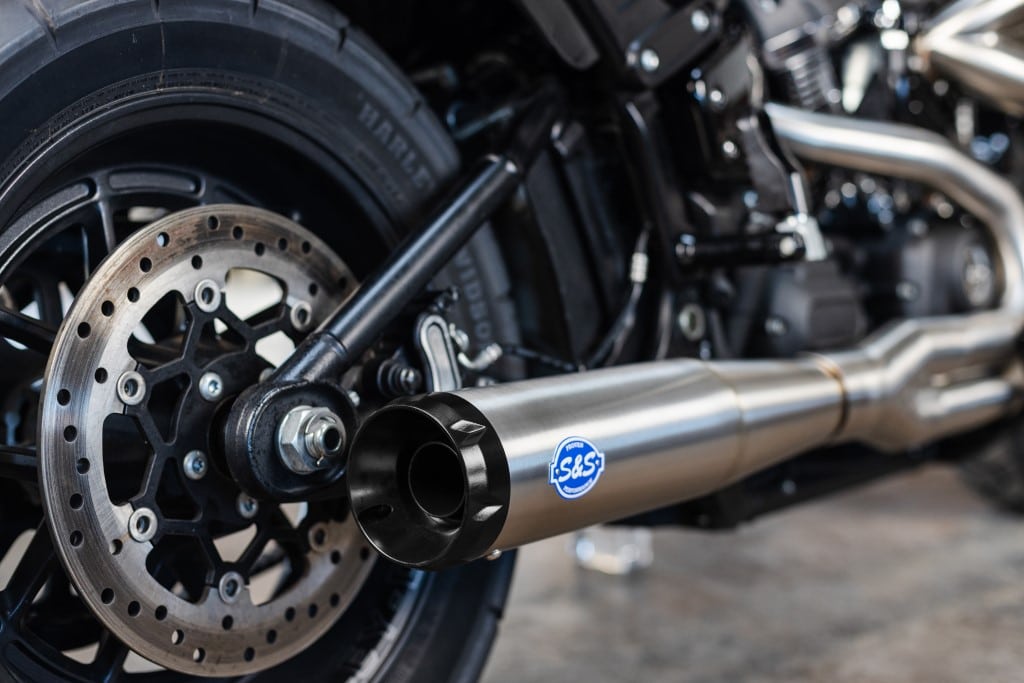 "We love the look of raw stainless, but hate the torque dip of the super short systems and really hate melting stuff on exposed headers" says S&S Cycle Exhaust Manager, Todd Canavan.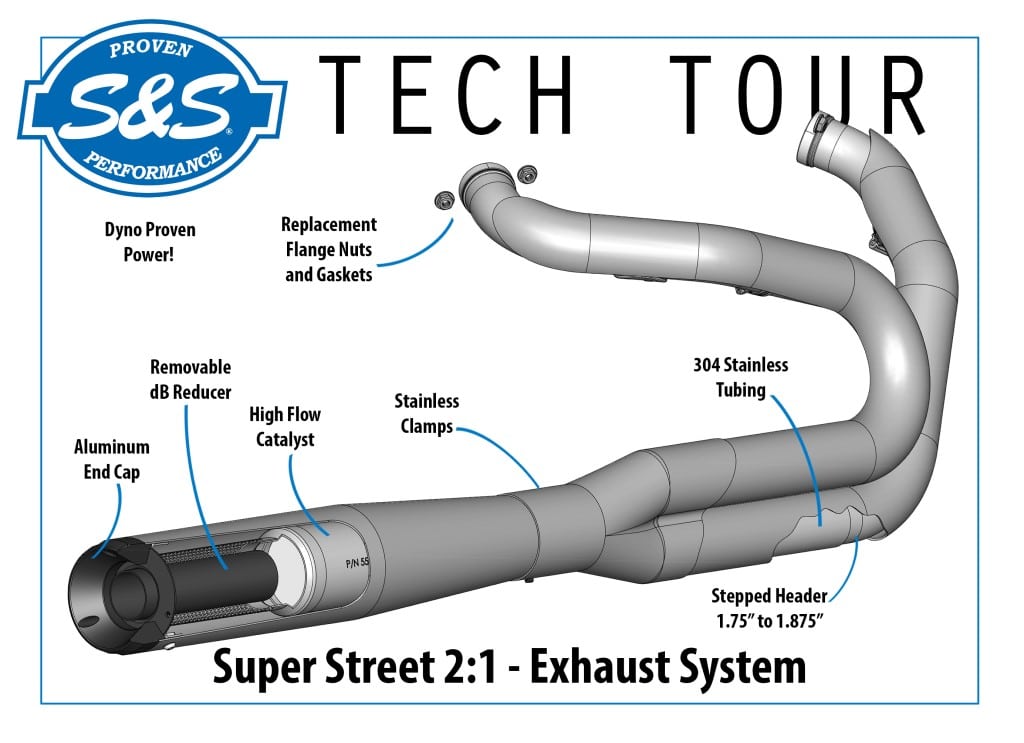 The SuperStreet coaxes a claimed +15%  gain in horsepower and +10% bump in torque out of the M8 Softail models.
Combine that with the right length and angle, and clearing bags, passenger pegs and forwards is also no problem.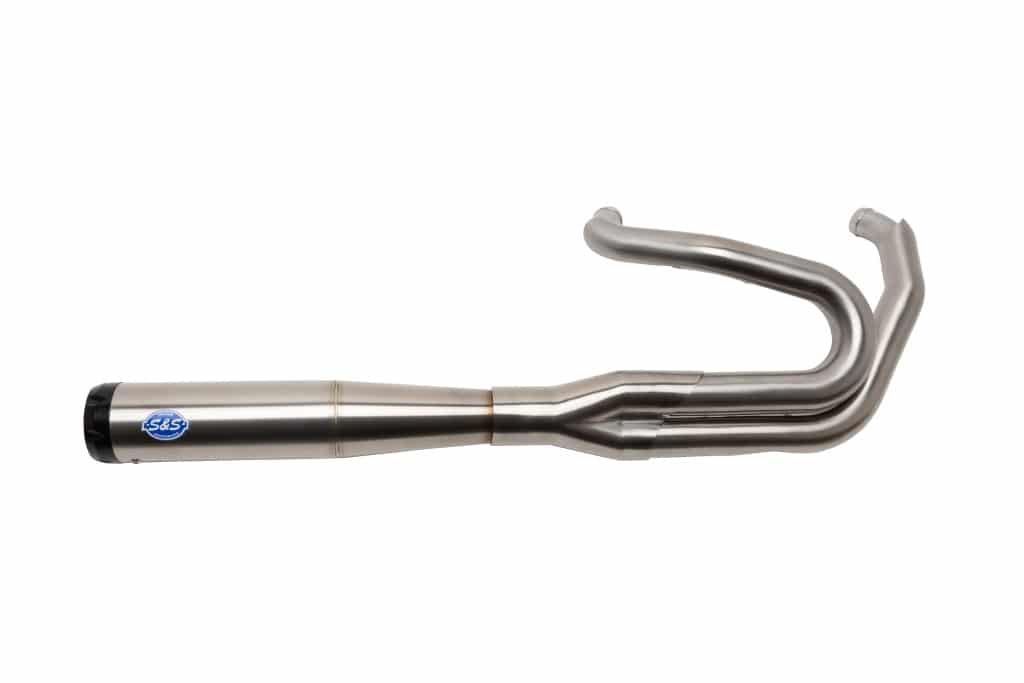 Additionally, the SuperStreet Stainless is 50 state legal. That makes it warranty and California friendly. Click here for more information.