S&S Launches High-Flow CNC Ported Manifold for the M8
S&S Cycle has upped their intake game with a new version of their popular high flow manifold for the Harley-Davidson M8. "As we push the cubic inch boundaries of the M8, it became clear we'd need to do the same for our high flow manifold and a CNC porting job added the aerodynamic efficiency these monster motors are demanding," shared Grant Hillegass, Product Line Manager at S&S.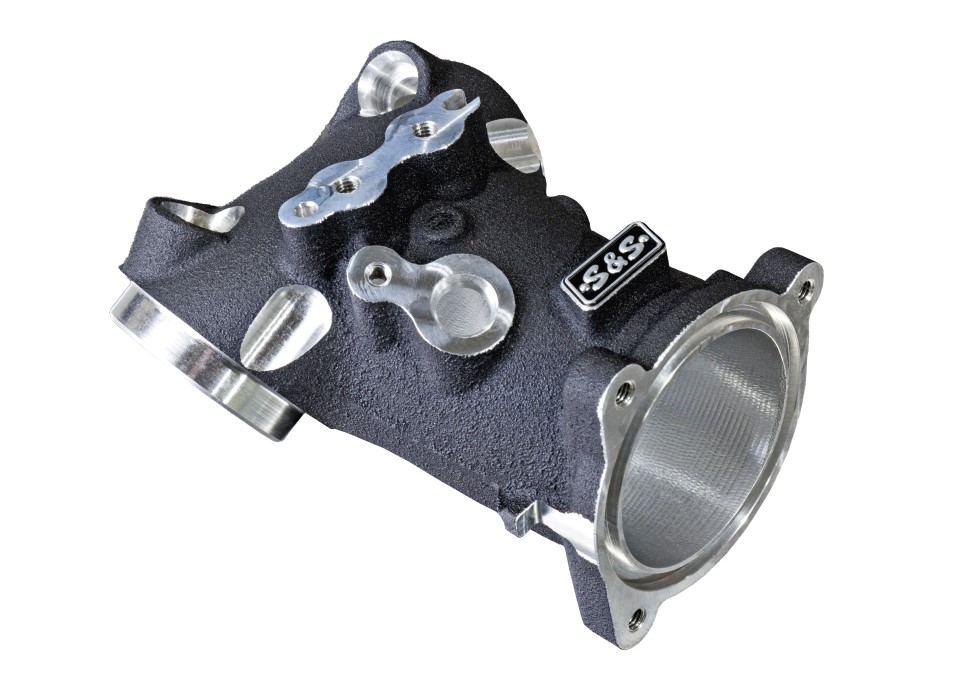 Porting is done using a 5-Axis CNC machining center for the ultimate in consistent shape and flow characteristics. Knowing polished porting has little impact on the intake side, S&S leverages a uniformly spaced and shaped texture that not only creates a larger surface area to encourage fuel dissipation, but also superior atomization of the fuel air mixture.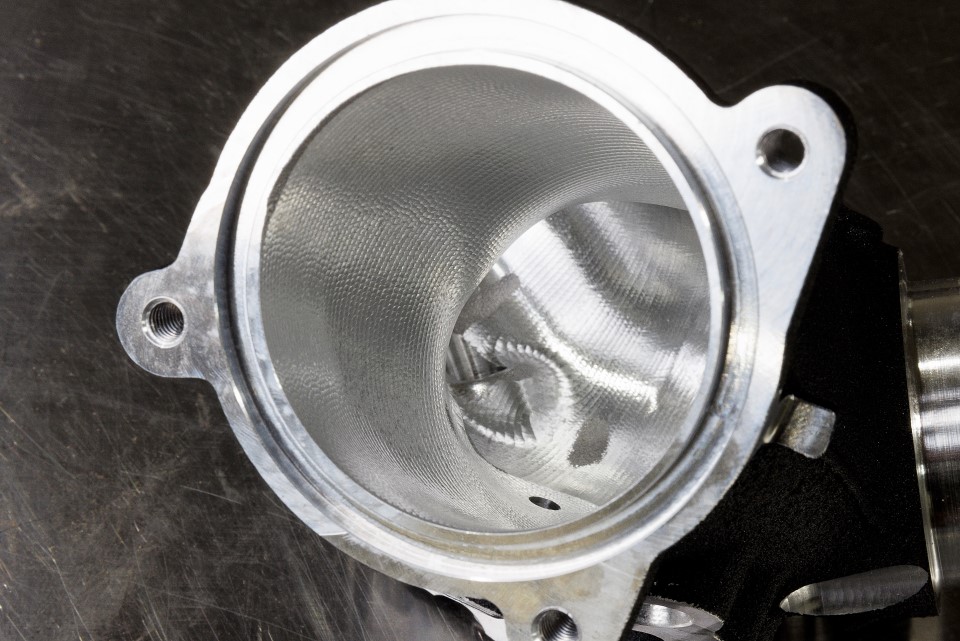 The S&S Cycle CNC ported manifold fits all 55mm throttle bodies and works excellent with factory as well as ported heads and is available in black only. Available through your local dealer or direct from S&S Cycle. Check out the details as well as the collection of performance parts for this machine on the S&S site or hit up your local dealer for more info.