Sturgis Buffalo Chip | Kid Rock, $30,000 Giveaway Kick Off 2021
Confident that open air festivals can be held responsibly and hot off the heels of a successful 2020 event, the Sturgis Buffalo Chip is blowing the gate wide open for the 81st Anniversary of the Sturgis Rally with the largest live entertainment announcement since the pandemic began. The American Badass, Kid Rock, will take the legendary Wolfman Jack Stage at The Largest Music Festival in Motorcycling on Sunday, Aug. 8, 2021.
Sturgis Buffalo Chip Team-Ups
In addition to kicking off the campground's festival lineup, the Buffalo Chip has partnered with two dominating names of the Sturgis Motorcycle Rally, Black Hills Harley-Davidson and Liv Hospitality, to award a once-in-a-lifetime $30,000 King of Sturgis prize package to one winner and three of their friends. The King of Sturgis Giveaway registration is now open at KingOfSturgis.com. The Kid Rock video announcement can be seen here www.buffalochip.com/BANDS. Entertainment is free with camping.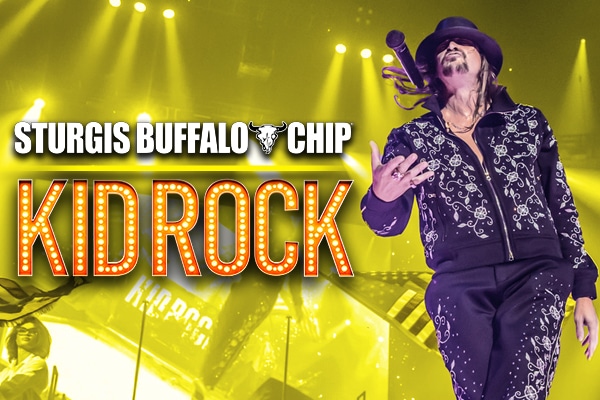 The Buffalo Chip took the pandemic seriously in August 2020 and it plans to do so again in 2021. The 2020 event included social distancing built into the amphitheater, prominent signage providing information on COVID-19 and encouraging social distancing, hand sanitizer dispensers throughout the campground, free face coverings for those entering the amphitheater and a strict backstage policy that included mask requirements, temperature checks and limited in-person contact.
Air Devils
The Buffalo Chip's nine-night music and motorcycle festival is an open-air, outdoor festival located on a campground with over 600 acres on which guests can spread out. The venue is not a closed environment like a crowded indoor bar. With the safest environment offered at the Sturgis Rally, the Buffalo Chip will again provide guests the safest place to camp and experience the benefits of social interaction, without restricting their personal rights and freedoms.
Hail the King, Baby
The King of Sturgis giveaway rolls out the red carpet to four lucky music and motorcycle enthusiasts to be treated like royalty with the ultimate VIP Sturgis experience. One winner and three friends will party like rock stars with VIP concert and event experiences at The Largest Music Festival in Motorcycling®.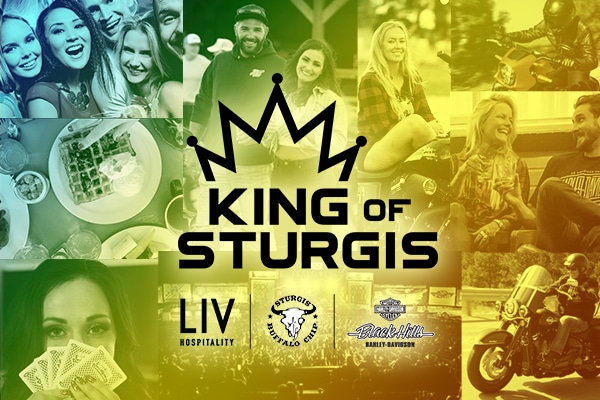 They will roll through the Black Hills in style as a result of a $10,000 shopping spree from Black Hills Harley-Davidson. The winners will stay and play like high rollers with Liv Hospitality's top dining, gaming and lodging accommodations.